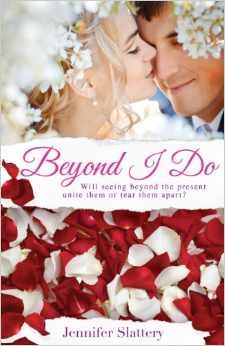 Title of book: Beyond I Do
Author's name: Jennifer Slattery
Publisher: New Hope Publishers
Genre: contemporary romance, specifically, "missional" romance
Stand alone or series: Potential series pending publisher approval
Target age: Adult women
I AM PLEASED TO WELCOME AUTHOR JENNIFER SLATTERY. SHE VISITS TODAY WITH A DEVOTIONAL ON LIVING AN ABULNDANT LFE.
His hair was matted, filthy, his face streaked with dirt, his anger so intense, not even chains could keep him bound. His body, naked. Completely naked. Whether he was pushed from his home, having destroyed the relationships he once held dear and told never to return, or whether he ran from the ones who loved him, we don't know. But by the time Jesus found this dirty, smelling, naked man, he was living in tombs.
A dead man walking. No love. No joy. No hope for better.
I assume most had given up on this man, assuming he was too far gone.
So he remained alone, in the tombs.
This is where Jesus found Him, saw him, truly saw him. Jesus, this naked and hopeless man's Creator, God in flesh, loved the person imprisoned in this dirty, lifeless, hopeless shell.
But He did more than look and love. He put action to His love and brought the man healing.
Restored him to wholeness.
According to the Bible, the powers of darkness drove this man to isolation, because that's what Satan does. (Luke 8:26-39) He's a liar and a thief bent on your destruction (1 Peter 5:8, John 10:10).
But Satan's power is powerless when confronted by the risen, Victorious Savior.
Jesus saw the man and moved toward him with an active, initiating love, desiring to give the man not merely to bring relief from that which tormented him, but the soul-reaching freedom of life abundant. Jesus brought the light of life into this man's darkened soul.
In a moment, the man's life was changed forever.
Jesus offers this same radical change for each of us. Satan longs to rob us of our joy, our peace, our love, our purpose, our very life.
But Christ came that we might have life and have it to the full.
What has you in shackles and is keeping you from living the full and victorious life Christ promised? Give it to Him in full surrender, trusting Him to lead you from the tombs to abundant, radiant life.
Perhaps God has led you from the tombs. Friend, remember what it felt like to live in isolation and chains. Don't ever forget, and use that not forgetting to show the way of freedom for the walking dead all around you. Real love is active. It moves, it helps, it seeks, it initiates, it sacrifices. Real love, is life–eternal life–changing.
What will you do today to grab hold of and live in the abundant life Christ died to grant you? What will you do today to show that life to someone else?
Review for Beyond I Do:
Will seeing beyond the present unite her and her fiancé or tear them apart?
Ainsley Meadows, raised by a hedonist mother who cycles through jobs and relationships like wrapping paper on Christmas morning, falls into a predictable and safe relationship with Richard, a self-absorbed, socialite psychiatrist. But as Ainsley's wedding nears, a battered woman and her child spark a long-forgotten dream, a hidden passion. One that threatens to change everything, including her fiancé. If she wants to embrace God's best and find lasting love, this security-seeking bride must follow God with reckless abandon and realize that marriage goes Beyond I Do.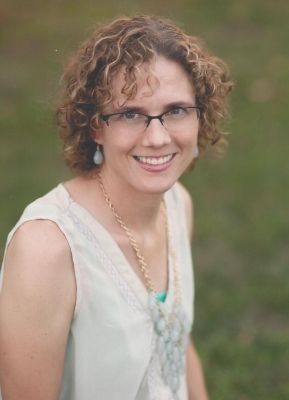 Jennifer Slattery writes missional romance for New Hope Publishers. Beyond I Do is her debut, and she has a second novel titled When Dawn Breaks releasing in 2015. A third novel released by the same publisher will follow. She also writes and edits for Christ to the World Ministries, and also writes for Crosswalk.com, Internet Cafe Devotions, and Jewels of Encouragement and manages the social media for Takin' it to the Streets, an Omaha Metro ministry that serves Omaha's working poor and homeless. She co-hosts Living by Grace, a modern-day "meet at the well" Facebook community.
Her debut novel, Beyond I Do, is currently available in print form for under $10 and e-version under $8! You can purchase it here: