IT IS MY PLEASURE TO WELCOME AUTHOR VINCENT LA TORRE. VINCE SHARES SOME AMAZING FACTS THAT SUBSTANTIATE THE COMPATABILITY OF THE EXISTENCE OF DINOSAURS AND BIBLICAL TRUTH.
Dinosaurs and the Bible? No problem!
How do dinosaurs fit in with Adam and Eve and creation? The word "dinosaur" is not in the Bible because that word, meaning "terrible lizard", was not invented until about 1840. There are creatures whose descriptions in the Bible match those of dinosaurs. Probably one of the best ones is the "behemoth", described in the book of Job, chapter 40:15-24. It was a huge creature with "bones like bars of iron", further described as follows: "his strength is in his loins" (legs and belly), he moves his "tail like a cedar tree", and is large enough to "drink up a river", even holding his mouth against the large Jordan river.
Many modern translators try to say this was a hippo or an elephant, but hippos and elephants don't have tails like a cedar tree! Another animal that may have been one of the large sea dinosaurs was described in Job Chapter 41 as the "leviathan." Some try to say it was a crocodile or a whale, but the description just doesn't fit either! Both of these animals were said to be so big that man could not trap them.
In Genesis Chapter One, verse 21, it reads in most translations that God created great "whales" or "sea monsters." Although no doubt God did create whales, the Hebrew word used for whales here, tannin, is translated "dragons" everywhere else in the Bible. When God made "beasts of the earth", on day six, this would have also included land dinosaurs, like the behemoth. Since Adam and Eve were also created at this time, then man and dinosaur were on the earth together (see Genesis 1:21-26). When you look up "dragons" in the Bible, (mentioned about 30 times), you see that there were many different kinds, which lived in different places. There were great dragons in the sea, as in Genesis 1:21, Psalm 74:13, Isaiah 27:1, dragons that lived on land and were apparently big enough to swallow a person: "he (Nebuchadnezzar) has swallowed me like a dragon" (Jeremiah 51:34), or the "dragons of the wilderness" (Malachi 1:3) showing they probably lived far from man's civilization. There was also a flying serpent mentioned in Isaiah 30:6.
But aren't dragons just make-believe creatures? Well, if you study all of the man dragon stories( and people have actually done this), the dragons show up in all cultures of the world, and the different ways they are described seem to match up with the known kinds of dinosaurs. Of course, many of these descriptions were exaggerated and mythologized, just as we might tell a big fish story. But when we tell such a story, we at least have to know what a real fish looks like, even a small one. In the same way, these dragon stories, because they come from all over the world and describe creatures that match many dinosaurs that weren't discovered until centuries later, must have a basis in reality. In fact, some of the dragon stories have descriptions that are written more like eyewitness reports than myths, and describe creatures that looked exactly like dinosaurs such as T-rex, or the flying Pterodactyls, or Stegosaurus! How could they just guess these right if they were all fairy tales?! Remember, dinosaurs were not yet discovered when the dragon stories were written. There are just too many of these dragon descriptions, and from all over the world, for them to be explained as pure fantasy. See articles: Angkor saw a Stegosaur?, Bishop Bell's brass behemoths!, Austrailia's Aborigines- did they see Dinosaurs?
The above are just a sample. For a really good book by a careful researcher named Vance Nelson, see Dire Dragons, Untold secrets of Planet Earth, 2012, which is available online.
There is other evidence that man and dinosaurs were on the earth at the same time. There have been paintings found in caves in Africa that can be recognized as dinosaurs, such as Brontosaurus (now called Apatosaurus). These natives (the Bushmen) also painted other animals very accurately that are still known and alive today, so there is no reason to think they didn't also paint the dinosaur like creatures accurately as well. A carving was found in a cave wall in France that clearly shows an elephant-like creature called a mammoth, fighting with a dinosaur-like creature, one that looks like a small T-rex, with small front legs.
When many people are asked how they know the earth is millions or billions of years old, they will point to dinosaur fossils as proof. The prevailing wisdom teaches that we know they died off 65 million years ago or so. Recently, there have been some startling finds in dinosaur fossils that have their discoverers scrambling to explain these findings in an old-earth context. In the early 90's paleontologist Dr. Mary Schweitzer discovered what appeared to be blood vessels in the bones of a T-rex fossil. She was quoted in Sciencemagazine in 1993: "It was exactly like looking at a slice of modern bone. But, of course, I couldn't believe it. The bones, after all, are 65 million years old. How could blood cells survive that long?" [1] (also see article:The Mysteries of stunning soft tissue fossil finds).
Over the years since then, she and others have discovered red blood cells with nuclei, branching blood vessels, flexible tissue, several proteins including collagen, immunological evidence of hemoglobin, and DNA, all in dinosaur bones. (See article:Dinosaur soft tissue and protein-even more confirmation!
The collagen is very significant because it cannot be found in bacteria and so cannot be the result of bacterial biofilms[2]. DNA that has been found could not possibly survive over millions of years according to all laboratory evidence. (See article by biochemist Dr. Jonathan Sarfati: DNA and bone cells found in dinosaur bone.
Efforts to prove these structures as something other than they appear to be have not been successful so far, but the old-earth paradigm has such a strong hold that most are not willing to consider that these bones are not millions of years old.See articles:Doubting doubts about the Squishosaur, Squishosaur scepticism squashed.
So evidence is there that shows that man and dinosaurs lived on earth at the same time after all. Even today, there are some scientists who believe they have sighted dinosaur-like creatures in a remote part of Africa, a jungle area that is unfortunately very hard to get to, even on foot or by boat, and so it has been hard to get pictures. These are serious scientists who have claimed to have seen these dinosaur –like creatures, and have reported these sightings in well known science magazines. (see article: Mokele-mbembe- a living dinosaur?)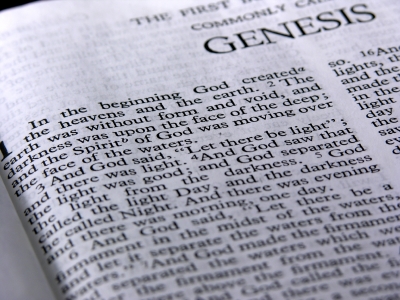 Wouldn't dinosaurs have been too dangerous to have had around if man was there too? Actually, we all have watched a little too much Jurassic Park! The average dinosaur was actually about the size of a large dog or small pony. That means many were smaller even. A few were also quite large. Many if not most were vegetarians. Even T-rex may have eaten vegetables along with meat, according to the science expert for Jurassic Park. Of course, the Book of Genesis says that all creatures, even the dinosaurs that were with Adam, ate plants at first (see Genesis 1:30). Also, many large animals today are not dangerous to man, such as elephants. Most likely later on, when dinosaurs ate meat, men and dinosaurs did not live too close together. Man probably hunted dinosaurs as well as they did other large animals, some of the large mammals such as the giant rhinos and giant ground sloths being even bigger than T-rex. When dinosaurs were taken on the Ark, they were probably taken as young adults, which were quite a bit smaller than the older, really big adults, and the Ark was quite large, anyway.
We are told in school sometimes that dinosaurs only lived millions of years ago and were killed by a meteor or some other disaster and died long before man came to earth. Dinosaur bones are not dug up that have labels on them, giving how old they are. They can't even be dated directly, but are dated by indirect methods that have many problems and built-assumptions. No modern scientist was there to see how dinosaurs died out, and none are really sure of their theories. In spite of what we are sometimes taught in school, we have seen that there is evidence that dinosaurs lived with man. Most dinosaurs probably did die in a disaster, the Great Flood, with the rest going extinct gradually over many years after they got off the Ark. See article: The so-called "Age of Dinosaurs"
Most dinosaurs are found buried all together, in large layers of rock that was laid down by water. In fact, this is where pretty much all fossils are found. An animal or plant needs to be buried quickly to form a fossil, and scientists agree that flood conditions are the best for forming fossils. Since the layers where dinosaurs and other fossils are found are very deep and wide in many cases, the flood that buried them must have been very large. The Morrison Formation out West, where many dinosaur fossils are found, covers a huge area over many states! Some dinosaurs that were found were in swimming positions. The change in climate and available plant food after the Flood would have caused many animals to go extinct, and this is as good an explanation as any for why the dinosaurs died out. Instead of dinosaurs eating man up, hunting by man definitely got rid of some large mammals even larger than dinosaurs, and may have been the reason the last of the dinosaurs died. Now, to hunt dinosaurs, a pick and shovel are the best tools!
The real proven scientific facts, as always, agree with the Bible.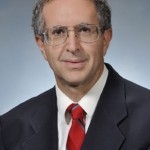 As a young boy, author Vincent Latorre always had an inquisitive nature. He immediately wanted the answers to questions such as "Is there a God?" "How did I get here?" "How was the world and universe created?" His search for answers to these questions led him to a personal encounter with Christ at age nine or ten. As his faith grew, his desire to analytically research and validate the Word of God intensified.
Latorre spent many hours in libraries and bookstores sifting through more than 200 books and hundreds of articles on science, Bible textual criticism, and theology. As he researched these, the author began to see the powerful scientific evidence for creation as well as the evidence for the historical reliability of the Bible. . In his latest book, The Bible Can Be Proven, www.thebiblecanbeproven.com Latorre shares the results of his research to strengthen believers and inform honest seekers.
Latorre is presently an accountant in a government agency, has taught Sunday School and Bible Studies for twenty four years, and currently works as a Lay Speaker in the United Methodist Church, speaking to students at high school and adult levels in many churches, including his own.