This week concludes Jennifer Hallmark's fictional series describing how prayer changes things. Today we look at prayers from the Psalms.
Thank you, Jennifer, for sharing this insightful and inspirational series.
To access the other posts in this series, please reference the bottom of this page.
Prayer Changes Things-Praying the Psalms
This is my last installment in the series of how prayer changes things. This week Debra and Margie look at prayers in the book of Psalms.
Debra eased her car onto the interstate. She followed a moving van in the slow lane and set her cruise at a comfortable pace. She turned to Margie. "I hope this seminar on office improvement is worth the drive."
"I attended a similar one a couple of years ago. I gained a few new skills and brushed up on the basics. And there's a really good Chinese restaurant nearby where we can grab lunch."
"Yum. Pad thai noodles. I'm ready for lunch now." Debra leaned back in her seat. "I wish being a Christian was as easy as ordering Chinese."
Margie laughed. "How did we go from lunch to church?"
"Seems like a common connection. Rushing to the restaurant after Sunday service?" Debra glanced in her rear view mirror. "But seriously Margie, sometimes I feel like I'm stuck. For example, when I pray. I know you said it was just talking to God but it's not always that easy."
"I understand." Margie nodded. "We all go through seasons where we feel we can't pray, study the Bible or learn anything. The reasons behind these blocks can be anything from stress, difficult circumstances, even undealt issues or sin."
"I'm not sure what my reason is." Debra tapped her fingers against the steering wheel. "What can I do to get past this "prayer" block?"
"One thing that helps me is a look in the book of Psalms."
"I thought psalms meant songs." Debra furrowed her brow. "How will that help?"
"I see you remember our Sunday school lesson last week." Margie dug through her purse, and pulled out her slim line Bible." Yes, it does mean songs but this book is also full of prayers and laments of how David and others handled life. Let me share a part of one of my favorites, Psalm 5.
"O Lord, hear me as I pray; pay attention to my groaning. Listen to my cry for help, my King and my God, for I pray to no one but you. Listen to my voice in the morning, Lord. Each morning I bring my requests to you and wait expectantly." Psalm 5:1-3 NLT
"In this Psalm, David is talking to God about his struggle to pray. You'll notice he doesn't give up, but continues to pray every day and affirms he needs God's help."
"David struggled to pray? That makes me feel better," Debra said.
"He did and was honest about it. There's another prayer we can pray in Psalms 19." Margie flipped a few pages in her Bible.
"May the words of my mouth and the meditation of my heart be pleasing to you, O Lord, my rock and my redeemer." Psalm 19:14 NLT
"Here we see David asking God to accept his prayers though he's imperfect. We need to realize that God sees our heart and ask Him to help us to translate that into words. The great thing about God is that even if we only groan or cry, He hears us and understands."
"Lately that seems to be what I am best at, groaning and crying." Debra grinned. "I'm so thankful God hears and understands me, especially when I struggle."
"Hey, here's our exit." Margie called out. "Now we better pray for understanding to learn at the seminar today."
Prayer Focus: Pray for a greater revelation of God's love for us and his willingness to hear our every prayer.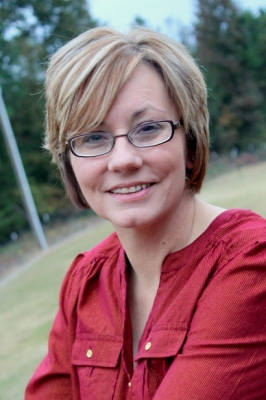 Jennifer Hallmark: writer by nature, artist at heart, and daughter of God by His grace. She loves to read detective fiction from the Golden Age, watch movies like LOTR, and play with her two precious granddaughters. At times, she writes. Jennifer and her husband, Danny, have spent their married life in Alabama and have a basset hound, Max.
Find Jennifer on the web:
Writing Prompts & Thoughts & Ideas…Oh MY! Blog
Part Four: David's Prayer for Repentance and Restoration
Part Six: Praying for Boldness