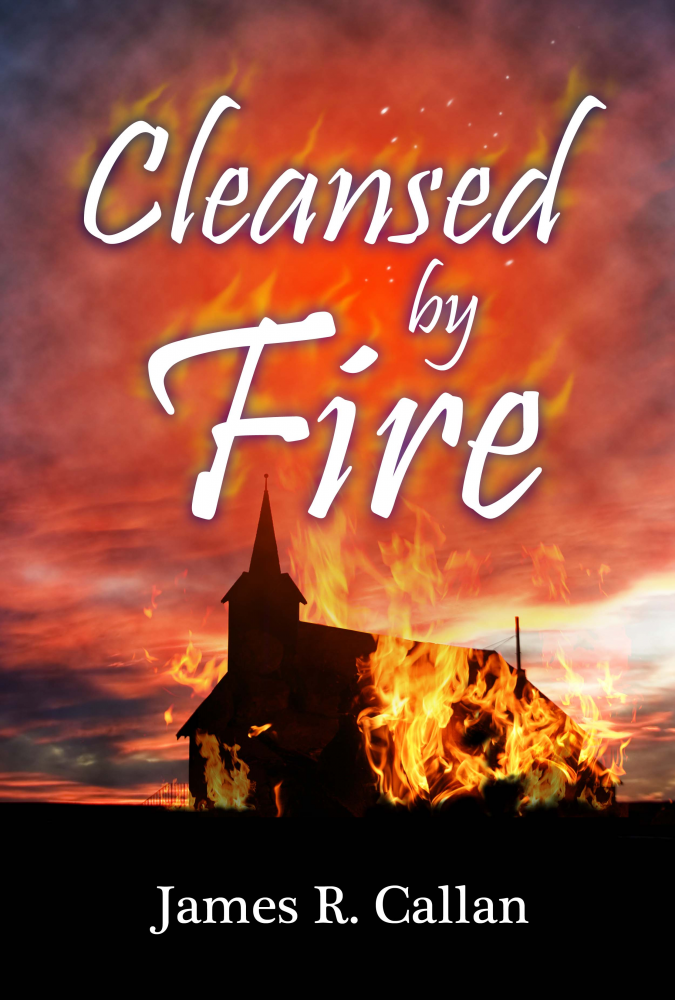 Featured book: Cleansed by Fire
Author: James R. Callan
Publisher: Pennant Publishing
Genre: Mystery
Series: Father Frank Mysteries (Second one releasing in April, 2015)
Target audience: Adults and YA
IT'S MY PLEASURE TO WELCOME AUTHOR JAMES CALLAN. JAMES INTRODUCES READERS TO FATHER FRANK, THE PROTAGONIST IN HIS NEW MYSTERY, CLEANSED BY FIRE.
JAMES IS OFFERING A GIVEAWAY OF CLEANSED BY FIRE IN THE FORMAT OF THE WINNER'S CHOICE. CHECK BELOW TO SEE HOW TO ENTER TO WIN.
An Interview with the Protagonist of Cleansed by Fire, a Christian mystery
Jim: Today, I'm interviewing Father Frank DeLuca, the protagonist in the Christian mystery Cleansed by Fire. He is the pastor at Prince of Peace Church and became involved in the apprehension of the arsonist who burned several churches in the small town of Pine Tree.
Welcome, Father Frank. Glad you could be with us today.
Father Frank: Glad to visit with you, Jim.
Jim: What do you love about your job?
Father Frank: Working with the youth of our parish, and our town. It's trite but true. The youth are the future. I love working with them – so much energy, so open to learn, so willing to simply enjoy life, and not jaded by the world. How could anyone not love that experience?
Jim: What do you hate about your job?
Father Frank: That's easy. Bookkeeping.
Jim: Where do you go when you need to relax?
Father Frank: Another easy one. Church.
Jim: What is a secret hobby or talent you have?
Father Frank: Well, it's not really a secret. But I love basketball, played a couple of years in college. I still love to shoot some hoops whenever I get a few minutes.
Jim: Actually, I heard that you were a star at U.T./Arlington.
Father Frank: No, no. Just a member of a great group of guys.
Jim: Didn't you single-handedly beat S.M.U. one game?
Father Frank: Hardly. It was a team effort. I happened to score the last few points, but nine other guys did the hard work.
Jim: Was it seven points in the last ten seconds to win by one point?
Father Frank: It was six points. But, as I said, without the rest of the team, those points wouldn't have done anything.
Jim: Would you rather eat tacos, pizza, fried chicken, or a salad?
Father Frank: Those are all favorites. But if truth be told, ice cream and pies are tops on my list. I give those up during Lent, and those are the longest forty days of the year for me.
Jim: What is your greatest fear?
Father Frank: That the youth of our town will get tricked into the drug scene. This is such a terrible thing and yet we have people who will do their best to entrap the young kids.
Jim: If given a choice, would you rather lead a field trip of 3rd graders on a nature hike, lead a parent meeting about how to discipline boys, or write a manual about the psychology of a pre-adolescent?
Father Frank: That's easy – take third graders on a nature hike. You have a chance to let them see the wonder of nature, to learn to appreciate what a fantastic world God has given us. Third graders have minds like sponges, eager to soak up knowledge. And I think we often ignore the marvels of nature in today's educational system.
Jim: What personality flaws in yourself have surprised you?
Father Frank: I have trouble controlling my temper. When I see people trying to corrupt our youth, my anger tries to take over. If I could maintain a cool head, I might be more effective.
Jim: How difficult is your author to work for?
Father Frank: He's okay. Sometimes he forgets that my main mission in life is to serve God and his church, to help people appreciate the great things the Lord has given us. He tends to get caught up in secular problems. Not that those shouldn't be addressed. And, sometimes he lets my weaknesses show too publically. Like everybody else, I'd rather he just present my best side to the world.
Jim: What would be your dream job?
Father Frank: I have my dream job. I wouldn't change anything about it. Oops, that's not quite true. I wouldn't mind if I could avoid all the bookkeeping. Maybe if I had an accountant to handle that, I'd have a really heavenly job.
Jim: Thanks, Father Frank for visiting today. I look forward to following your adventure in Cleansed by Fire.
Cleansed by Fire, a Christian mystery, by James R. Callan, on Amazon in paperback, Kindle and audio (narrated by five-time Emmy winner Jonathan Mumm) editions at: Amazon
Cleansed by Fire cover blurb
Two churches have been burned in a small Texas town. Father Frank DeLuca, pastor of Prince of Peace Church, hears another will be burned. But, he hears this in the confessional and church law forbids him from telling anyone.
He doesn't know which church, when, or by whom. Still, he can't sit idly by. He begins to investigate possible suspects. There's the mysterious newcomer involved in the local drug scene, the man who burns a paper cross and says the churches deserve to burn, and others. As Father Frank digs deeper, he is threatened and attacked.
Countering this are a young widow whose mission is to make others shine, and a youth choir determined to help those whose churches have been destroyed.
Can Father Frank prevent another church from being torched? Can he even manage to stay alive?
LEAVE A COMMENT TO BE PLACED IN THE DRAWING TO WIN A COPY OF CLEANSED BY FIRE (WINNER'S CHOICE OF FORMAT) BETWEEN NOW AND FRIDAY, FEBRUARY 6TH AT MIDNIGHT MST.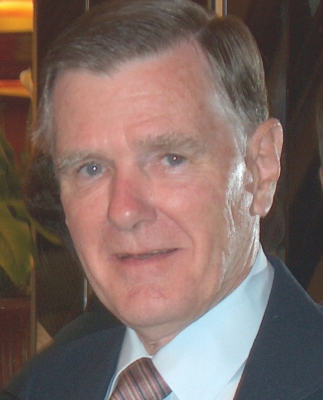 After a successful career in mathematics and computer science, receiving grants from the National Science Foundation and NASA, and being listed in Who's Who in Computer Science and Two Thousand Notable Americans, James R. Callan turned to his first love—writing. He wrote a monthly column for a national magazine for two years, and published several non-fiction books. He now concentrates on his favorite genre, mysteries, with his sixth book releasing in Spring, 2015.