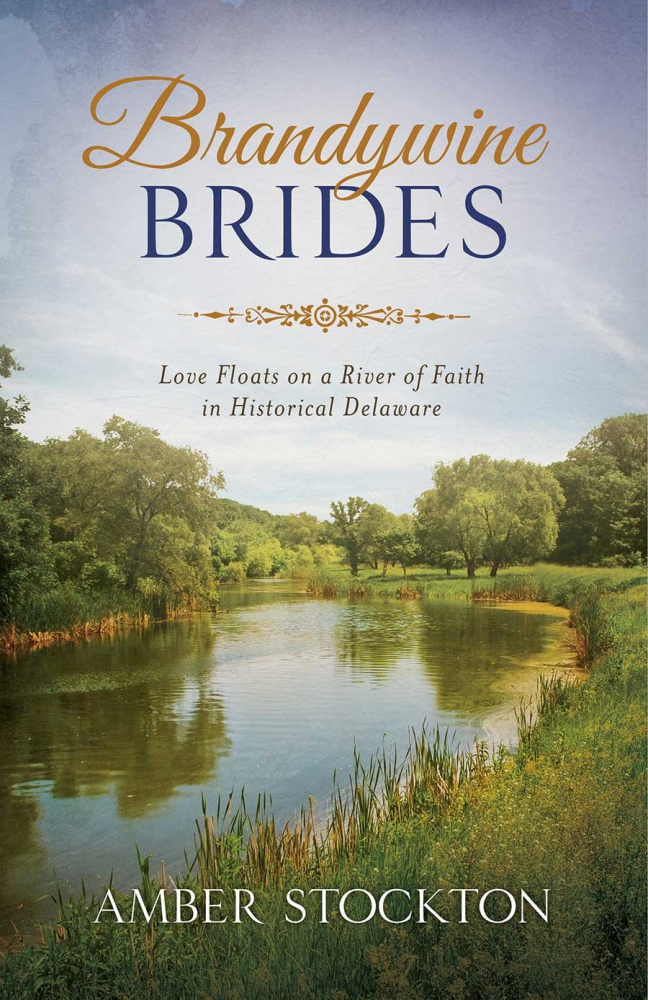 Featured book: Brandywine Brides
Author's name: Amber Stockton
Publisher: Barbour Publishing
Genre: Historical Romance
Stand alone or series: repackage of 3 books (Bound by Grace, Stealing Hearts, Antique Dreams)
Target age: 13+
IT IS MY GREAT PLEASURE TO WELCOME MULTI-PUBLISHED AND AWARD-WINNING AUTHOR AMBER STOCKTON. AMBER SHARES HER WRITING JOURNEY AND INVITES YOU TO EMBARK ON ANOTHER JOURNEY WITH THE CHARACTERS SHE HAS CREATED IN BRANDYWINE BRIDES.
AMBER IS OFFERING A GIVEAWAY OF AN EBOOK COPY OF BRANDYWINE BRIDES. CHECK BELOW TO SEE HOW TO ENTER TO WIN.
Hi! Thanks so much for stopping by to visit on Patti's Porch. Grab a wicker chair or a spot on the porch swing, and I'll pour the sweet tea and lemonade. Nearly fourteen years ago, I was introduced to the exciting world of writing by a friend and favorite author, Tracie Peterson. We'd been in touch for several years prior to that, and after I sent her a sample of some writing I'd done as a hobby, she recommended I join ACFW. So, I did. In 2002, I attended their first national conference, and my life was never the same. In the span of four years, I was thrown into the whirlwind process of writing a book, editing, research, marketing, publicity, and refining my writing skills, not to mention meeting over a hundred industry professionals and fellow authors and realizing I wasn't alone in my passion for writing.
Late in 2006, I sold my first novel, and it released in February 2008. Since then, in the midst of getting married, having two children, moving into a new house, and managing an active home business in anti-aging skin care, I've sold almost twenty titles, five of which are releasing this year alone! Brandywine Brides is a repackage of three previous novels all set in historical Delaware during the turn of the 20th century. My debut novel was set in Delaware as well, only in Colonial Times, and this series connects the family from that first series by way of a family heirloom.
I'd like to give you a warm and personal welcome to the fascinating and often overlooked significance of the tiny state of Delaware. Though I've been in the mountainous state of Colorado for eight years, thirty years of my life were spent in Delaware. I spent a lot of that time exploring its rich history and unique contributions to what made America what it is today. For those who have read my books before, you might be familiar with Liberty's Promise, my previous historical collection set in Colonial Delaware. That series is where the heirloom featured in this book was first introduced, and I had a lot of fun bridging the gap between the stories as well as keeping that original family alive.
Through each of these novels, you'll also venture into the world of shipyard business industries and the rediscovery of a lost dream in the reopening of a family-owned bookstore. Tidbits of history are woven throughout each story as the characters walk through life on a daily basis. Through the challenges they face in life and with each other, they each learn to let go and trust God, allowing their faith to guide them down the river toward a more rewarding path, and discovering abiding love along the way.
I hope you enjoy visiting historical Delaware and the Brandywine River Valley within the pages of this book as much as I enjoyed traveling with the characters along their journeys. I look forward to hearing from you.
Wishing you God's blessings along your life's journey.
Book cover blurb:
—Bound by Love and Literature—
Discover the booming industry of the Wilmington riverfront in historical Delaware during the turn of the 20th century, and share in the journey of an heirloom book as it brings together three couples in the Brandywine River Valley.
Nestled amid the beauty of historical Delaware, three generations of bookstore owners find love grows out of a shared love for great literature. Charlotte Pringle is pressured by her parents to marry advantageously, but while Richard Baxton loves her, he cannot provide for her because all his finances go to help his niece walk again. Grace Baxton is on the search for a missing heirloom book. Andrew Bradenton offers to help her, but his past mistakes cast him in a suspicious light, even while a dashing suitor catches Grace's eye. After the loss of his friend and her brother on the Titanic, Aaron Stone encourages Lillian Bradenton to restore her hope by bringing a boarded-up bookstore back to life. Will each woman's literature-inspired dreams lead her to the right man of faith and devotion?
LEAVE A COMMENT TO BE PLACED IN THE DRAWING TO WIN AN EBOOK COPY OF BRAYDBWINE BRIDES BETWEEN NOW AND FRIDAY, MARCH 13TH AT MIDNIGHT MST.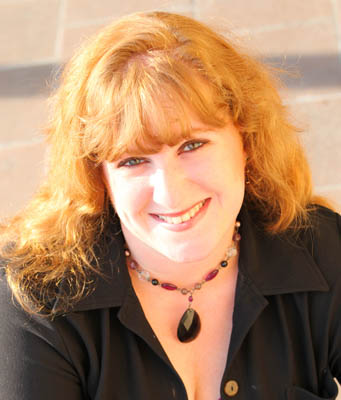 Tiffany Amber Stockton has been crafting and embellishing stories since childhood, when she was accused of having a very active imagination and cited with talking entirely too much. Today, she has honed those childhood skills to become an award-winning author and speaker who has partnered with Nerium International in the anti-aging skin care industry, helping others look younger and live better. She lives with her husband and fellow author, Stuart Vaughn Stockton, in Colorado. They have one girl and one boy, a Retriever mix named Roxie and and Australian cattle dog named Timber. She has sold nineteen (19) books so far and is represented by agent Sandra Bishop of the TransAtlantic Agency. You can also find her on Facebook, Twitter, and Pinterest.