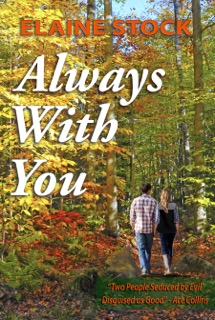 FEATURED BOOK: Always With You
AUTHOR'S NAME: Elaine Stock
PUBLISHER: Elk Lake Publishing
GENRE: contemporary; family drama; psychological suspense
STAND ALONE OR SERIES: stand alone
TARGET AGE: adult or YA readers
IT IS A PLEASURE TO HOST MY FRIEND, ELAINE STOCK, ON PATTI'S PORCH. ELAINE IS A WONDERFUL ENCOURAGER TO OTHER WRITERS AND HAS SUPPORTED MY ENDEAVORS ON TWITTER FOR A WHILE NOW (THANKS SO MUCH FOR ALL THE RT'S, ELAINE!). WE'VE NEVER MET IN PERSON, BUT THE FACT THAT SHE LIVES IN NEW YORK, WHERE I STILL VISIT FAMILY, MAKES A POTENTIAL DINNER MEETING A VERY REAL POSSIBILITY.
ELAINE IS OFFERING A GIVEAWAY OF AN EBOOK COPY OF ALWAYS WITH YOU. SIMPLY LEAVE A COMMENT BELOW TO ENTER THE DRAWING.
How Can A Controversial Character Embrace God?
by
Elaine Stock
Heartfelt thanks and appreciation, Patti, for inviting me as your guest on Patti's Porch. It's an honor to be here!
Back at what now feels like centuries ago I was a psychology and sociology major in college. I've always been fascinated by how people think and act, especially how the devious mind works and fuels a person's behavior. It's probably no wonder why I'm motivated to write stories that some readers may believe to be on the dark side. However, I also create story-worlds where faith in God prevails, showing that even a bad person can embrace God and that it is by His hand that acceptance of Him will change a bad person to a good one.
So Peter opened his mouth and said: "Truly I understand that God shows no partiality, but in every nation anyone who fears him and does what is right is acceptable to him. Acts 10:34-35 ESV
God wants all of us to embrace Him and His ways. Ultimately it is up to Him to decide our eternal fate. However, for the sake of reading a story and cheering for a character, I want to show how a disreputable character will win the reader over and capture her or his heart, possibly leaving the reader to still think about that changed character weeks later.
I believe the key is to make the unsavory character have conflicting and oscillating emotions that the reader can relate to. Have you met a person that is 100% perfect in thought, word, or deed? I sure haven't. (And in my opinion, reading about such a person would produce a big yawn.) Yet, there's enough really bad—as in awful and evil—these days that the character shouldn't be so miserable that the reader doesn't want good to happen to the character.
So, let me ask you a few questions to ponder (I'm not asking you to share):
--What unkind thought have you had about a particular individual or group of people, only later to be corrected, and then you felt ashamed or guilty?
--What have you neglected to do in order to right a situation, and then have felt ashamed or guilty?
--What act have you committed that you've kept secret from your best friend or loved ones because you felt ashamed or guilty?
Okay. I think you can see where I'm going with these questions. In real life our acts have gotten all of us in trouble, either with others or with our conscience. What do we do? As believers, we pray to God for His loving mercy to forgive us. And so must a character: he or she commits a bad act, experiences the fallout of this act, emotionally becomes a walking human knot yet still proceeds to experience pressing if not detrimental repercussions until he is so sorry for what he has done to himself or others that he falls down on his knees (whether physically, emotionally, or both). This character must embrace the only One who can forgive him and lead him in the direction He wants the character to live. And that is, to glorify God.
For the reader to like the bad-boy or bad-girl character the reader must be empathetic to this person. The reader must be able to understand—not necessarily pardon—why the character has acted in a particular way but by God's loving mercy, the reader will glimpse enough hope in this character and will see the possibility of positive change.
What novel have you read that by the story's end you've supported a less-than-charming character? I'd love to know!
Blurb for Always With You:
Can she move forward without knowing her past?
Will he enjoy his present if he can't free himself from what he left behind?
In the heart of the Adirondacks, Isabelle lives in the shadow of a dark family secret whose silent burden strips her family of emotional warmth and faith in God. Tyler belongs to the religious sect called The Faithful, which Isabelle's father dislikes immensely. Yet, because Tyler belongs to this group, Isabelle sees only a man devoted to his family and faith.
She wants it; she gets it; they marry.
And when the truth comes out, Isabelle faces two choices:
Staying could endanger her child.
Leaving could cost her life.
DON'T FORGERT TO LEAVE A COMMENT TO BE PLACED IN THE DRAWING TO WIN AN EBOOK COPY OF ALWAYS WITH YOU BETWEEN NOW AND FRIDAY, JANUARY 30TH AT MIDNIGHT MST.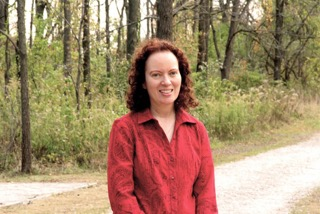 A former Brooklyn gal, Elaine Stock lives in the Northeast with her husband where she enjoys spring, summer, autumn, and puts up with the winter. A member of several writing associations, she also is a contributing author to the international Happy Sis Magazine. In addition to Twitter, Facebook, and Goodreads, she hangs out on her active blog, Everyone's Story, dedicated to uplifting and encouraging all readers through the power of story and hope.
Find Elaine online: