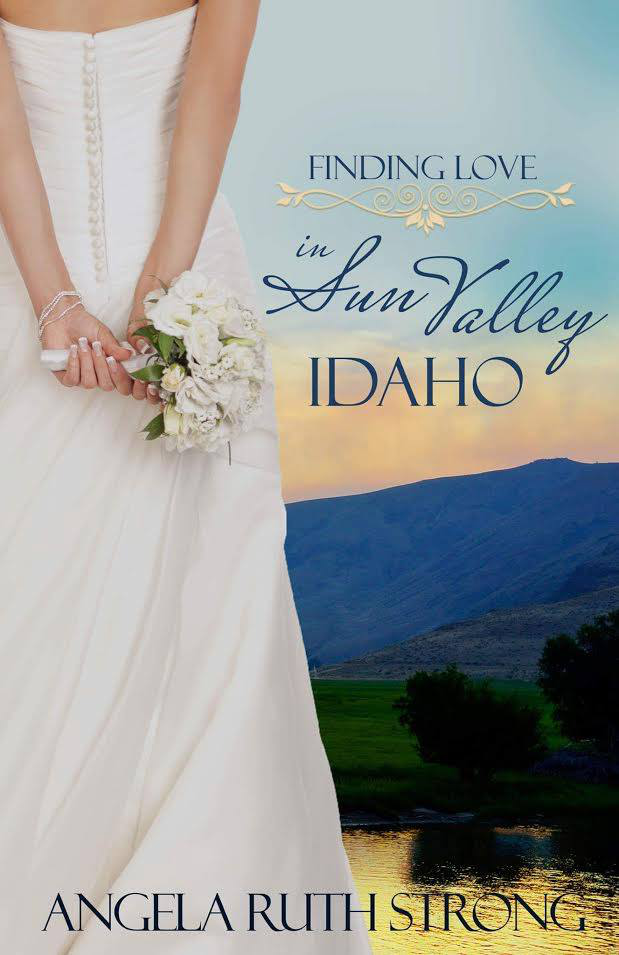 FEATURED BOOK: Finding Love in Sun Valley, Idaho
AUTHOR: Angela Ruth Strong
PUBLISHER; Mountain Brook Ink
GENRE; Sweet Romance
SERIES OR STAND ALONE: Resort to Love Book #1
IT IS MY PLEASURE TO WELCOME AUTHOR ANGELA STRONG TO PATTI'S PORCH. ANGELA TALKS ABOUT HOW SHE PLACES HER READERS RIGHT IN THE CENTER OF THE SETTINGS SHE USES IN HER NOVELS.
ANGELA IS OFFERING A GIVEAWAY OF FINDING LOVE IN SUN VALLEY, IDAHO. SIMPLY LEAVE A COMMENT BELOW TO ENTER THE DRAWING.
Places to "See"
by
Angela Ruth Strong
I recently sold my first novel to Love Inspired Suspense. There was a contest and I had an idea about characters who were childhood sweethearts and grew up spending summers together because their parents owned cabins on a lake. So I needed a lake. I picked Lake Tahoe even though I'd only been there once as a child, which meant I had a lot of research to do.
Oh, the research. It made me want to visit…
Fannette Island with the crumbling ruins of a tea house.
Thunderbird Lodge with a secret tunnel.
Bonsai Rock with one tiny tree growing on top.
Fanny Bridge named after the fannies you see as everyone stands on the bridge and gazes out at the lake.
I even used Google Maps to map the getaway route my characters would need to escape.
It was great fun bringing characters to life in a real setting, and it must have showed in my writing. Another writer asked me how I do such thorough research on a location without traveling there. Lots of writers prefer to make up fictional towns, but not me. And I have my very first novel to thank for inspiring me to write this way.
See, when the Love Finds You series first came out, I saw a call for submissions where the publisher was looking for romances set in small towns with cute names across America. I had an idea and set it in a small town I'd been to before. The publisher accepted. I wrote the story. Then they asked me to move the story to Sun Valley, Idaho.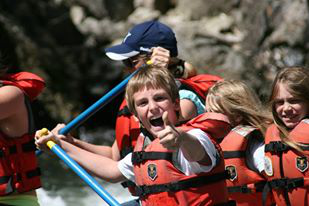 That took some research. Friends and I were actually able to hop in a car and drive to the resort town. And The River Company gave me a whitewater rafting trip to experience the rugged terrain for myself. I fell in love with the location, and I couldn't keep my awe of God's creation from shining through my story.
There are so many amazing places in the world, I don't want to make up fake towns. I want to give my readers the experience of traveling. Which makes me even more excited for my Resort to Love series.
When I found out my Sun Valley book is being considered for a movie, I decided not only to rerelease the book, but to write sequels.
I'm currently writing the Christmas story Finding Love in Big Sky, Montana, which will release in the fall. And in a couple weeks I'm volunteering at The Sundance Film Festival to research for Finding Love in Park City, Utah, which comes out next year. This is a dream come true.
If you like to travel or experience new places, I invite you to join me on these adventure. You won't only read about characters falling in love but you'll also fall in love—with this beautiful world God has created for us to enjoy.
Book cover blurb for Finding Love in Sun Valley, Idaho
Actress Emily Van Arsdale has returned to her Idaho hometown - with an entire film crew in tow! With its stunning scenery and reputation for hosting celebrities, Sun Valley is the perfect setting for Emily's newest romantic comedy. Tracen Lake is happy to work as a stunt consultant for the movie but not as thrilled to deal with a bunch of high-maintenance Hollywood types. But Tracen is surprised to discover in Emily a down-to-earth Idaho girl who does all her own stunts and loves the outdoors. As filming wraps up and Emily heads off to her next gig, will she be able to leave Sun Valley - and Tracen - behind?
DON'T FORGET TO LEAVE A COMMENT TO BE PLACED IN THE DRAWING TO WIN A COPY OF FINDING LOVE IN SUN VALLEY, IDAHO BETWEEN NOW AND FRIDAY, FEBRUARY 19TH AT MIDNIGHT MST. (COMMENTS WILL APPEAR UPON APPROVAL).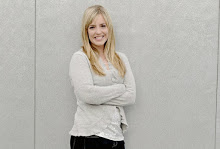 Angela Ruth Strong studied journalism at the University of Oregon and published her first novel, Love Finds You in Sun Valley, Idaho, in 2010. This Idaho Top Author and Cascade Award winner also started IDAhope Writers to encourage other aspiring authors. For the latest news or to contact Angela, Connect with Angela online: