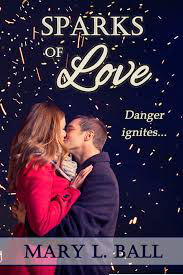 FEATURED BOOK: Sparks of Love
AUTHOR: Mary L. Ball
PUBLISHER: Prism Book Group
GENRE: Romantic Suspense
SERIES OR STAND ALONE: stand alone
TARGET AGE: 17+
IT IS A PLEASURE TO WELCOME AUTHOR MARY L. BALL. MARY SHARES ADVICE ON OVERCOMING CHALLENGES AND FINDING PEACE.
MARY IS OFFERING A GIVEAWAY OF AN EBOOK COPY OF SPARKS OF LOVE. SIMPLY LEAVE A COMMENT BELOW TO ENTER THE DRAWING.
Overcoming Challenges and Finding Peace
by
Mary L. Ball
In November, Prism Book Group released Sparks of Love, my latest novel. The story delves into the challenges of understanding God's timing, and the issues faced from the loss of a loved one.
These subjects aren't new to me. I've struggled to accept that my idea of when things should happen wasn't in God's plan.
Overcoming challenges and finding peace is simple, but complicated. Easy, but hard. The goodness of the Lord and His comfort is the answer, found in His promises. Our faith grows as we rely on the Holy Scriptures. It's the key to a peaceful heart.
We live a "microwave life," conditioned to expect things yesterday. Nevertheless, patience is truly a virtue. God's plans are for the best. Learning to glorify the Lord as we wait on Him for guidance is really an act of love.
Difficulty's best defense is God's Holy word.
I've faced the passing of a parent, and I've had to accept the loss of a child. Any parent who's had to say good-bye to their child will tell you it's a special kind of hurt, a unique heartache that stays with you. In our hearts, we hold on to the love, and memories, but through it all, we still need to live to our best ability. By doing so we honor the ones that we've lost.
The road each of us travels is different, but the result can be the same if we accept the things Jesus Christ has in store for us. When life tosses heartache or a mountain of a problem, the comfort we seek and the peace we need comes from following the teachings of Jesus Christ.
"And let us not be weary in well doing: for in due season we shall reap, if we faint not" Galatians 6:9 (KJV)
Sparks of Love blurb
Misjudged and accused, Lynette Cunningham walks away from God and everything she loves.
Ten years later, a phone call from father offers hope when he announces he may have a clue to the unsolved crime that forced her to run. She's scared, but encouraged. Maybe this will clear her name from slander in her small North Carolina hometown. Before Lynette returns tragedy strikes. A fire destroys her childhood home and kills her father.
While she sorts through the ruins and hopes to find the clue, Lynette meets the new pastor, Price Fletcher. She must face the two things that scare her most. The past and a man of God.
The past wants to stay buried. Will Lynette stay alive long enough to prove her innocence and accept the love that is offered?
Purchase links:
DON'T FORGET TO LEAVE A COMMENT TO BE PLACED IN THE DRAWING TO WIN AN EBOOK COPY OF SPARKS OF LOVE BETWEEN NOW AND TUESDAY, JANUARY 24TH AT MIDNIGHT MST.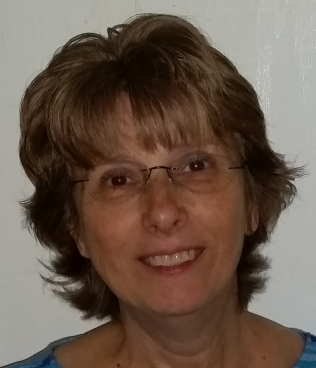 Mary L. Ball is a multi-published author and member of ACFW. She resides in the heart of North Carolina. When she isn't working on her latest story, she enjoys fishing, reading, and singing with her husband at church functions.
Readers can connect with her online:
Visit Mary's singing ministry site