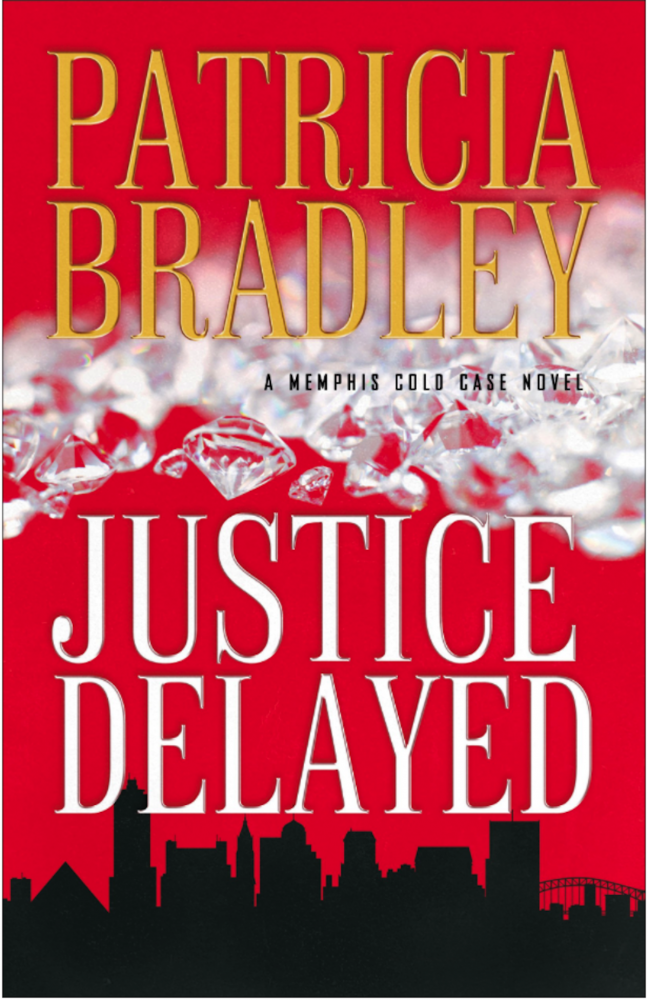 FEATURED BOOK: Justice Delayed
AUTHOR'S NAME: Patricia Bradley
PUBLISHER: Revell
GENRE: Romantic Supense
STAND ALONE OR SERIES: Stand alone
TARGET AGE: 20-65
I AM SO PLEASED TO WELCOME AUTHOR PATRICIA BRADLEY TO PATTI'S PORCH. PATRICIA REMINDS US THAT WE ALL NEED TO TAKE TIME FROM OUR BUSY LIVES TO SEEK THOSE PRECIOUS MOMENTS AT JESUS' FEET.
PATRICIA IS OFFERING A GIVEAWAY! SIMPLY LEAVE A COMMENT BELOW TO ENTER THE DRAWING FOR A COPY OF JUSTICE DELAYED.
A Writer's Life: Being Instead of Doing
by
Patricia Bradley
"But Martha was distracted…And Jesus answered her, "Martha, Martha, you are worried and troubled about many things. But one thing is needed and Mary has chosen that good part…" Luke 10:40—42
Most mornings I hit the floor running with a million things on my to-do list. I have blog posts to write, emails to check, appointments to keep, people to take care of, and of course, I have to find time to write at least 1500 words…people who know me say I'm the busiest person they know.
Sometimes I remind myself of a juggler trying to keep all the balls in the air.
Just like Martha, I get so busy I lose sight of what's most important. I'm not saying all the things I do aren't worthy activities. They are, just as Martha's activities were, but I'm convinced the greatest enemies of God's best for my life are the good things I'm involved in.
I want to be like Mary, sitting at Jesus' feet. I want to camp out in His presence and feel His love, doing that best thing He has planned for me—writing the story He's given me. I want to be into being instead of always doing. And the only way to do that is to STOP:
Sit quietly in His presence…
Take time to listen to Him…
Open my ears instead of my mouth…
Pray for His guidance and seek His best for my life…
…AGAIN.
You see, I've been here before. Burned out and frazzled because I took on one more thing…
"Can you…?"
"Sure, no problem."
And each good thing I agreed to do chips away at my quiet time as well as my writing time. I need to take a deep breath and remind myself that He's given me a task to complete, and I can't finish it if I don't choose that best part.
Do you have any suggestions for being instead of doing?
Blurb for Justice Delayed:
It's been eighteen years since TV crime reporter Andi Hollister's sister was murdered. The confessed killer is behind bars, and the execution date is looming. But when a letter surfaces stating that the condemned killer didn't actually do it, Detective Will Kincade of the Memphis Cold Case Unit will stop at nothing to help Andi get to the bottom of it. After all, this case is personal: the person who confessed to the crime is Will's cousin. They have less than a week to find the real killer before the wrong person is executed. But much can be accomplished in that week--including uncovering police corruption, running for your life, and falling in love.
DON'T FORGET TO LEAVE A COMMENT TO BE PLACED IN THE DRAWING TO WIN A COPY OF JUSTICE DELAYED BETWEEN NOW AND TUESDAY, FEBRUARY 14TH AT MIDNIGHT MST.
Winner of the 2016 Inspirational Readers' Choice Award in Suspense, Patricia Bradley lives in North Mississippi with her rescue kitty, Suzy. Her books include the romantic suspense Logan Point Series and sweet romances with Harlequin Heartwarming. Coming in January is her newest release, Justice Delayed, a Memphis Cold Case Novel. Patricia loves connecting with readers on her blog every Tuesday where she has a Mystery Question for them to solve. She can also be located online at: