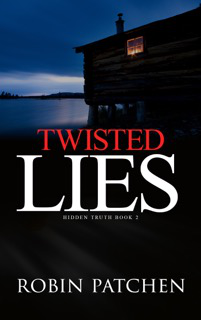 FEATURED BOOK: Twisted Lies
AUTHOR: Robin Patchen
PUBLISHER: JDO Publishing
GENRE: Romantic Suspense
SERIES OR STAND ALONE: Book 2 in the Hidden Truths Series
TARGET AGE: 25-60
I AM EXCITED TO WELCOME AUTHOR ROBIN PATCHEN TO PATTI'S PORCH. ROBIN SHARES HOW THE CURIOSITY THAT BURNS WITHIN HER HAS LED TO THE CRAFTING OF STORIES PACKED WITH SUSPENSE
ROBIN IS OFFERING A GIVEAWAY! SIMPLY LEAVE A COMMENT BELOW TO ENTER THE DRAWING FOR A PRINT OR EBOOK COPY OF TWISTED LIES.
The Lives Behind the Doors
by
Robin Patchen
I'm captivated by front doors. Every front door leads to a home, a family, a life I know nothing about. Everywhere I go, I gaze at front doors—to houses, condos, apartments, and shanties—and I wonder what life looks like on the other side. What kinds of people live there? Where do they work? Where do they shop and what do they eat? What are their hopes, dreams, and disappointments? Front doors always spark my imagination.
I've discovered a lot of fascinating front doors leading to unique homes in my travels. I remember imagining the lives of thin, well-dressed young people as my husband and I strolled the streets of Paris. In a mountain town in Colorado, I wondered about the people who lived and worked in that chilly, touristy world. In Mexico, I looked at the rundown homes and beat-up VW Bugs and considered what their lives must be like. Even when I drive through my own city, I gaze at different kinds of homes and wonder about the folks who live there. What kinds of people have giant teddy bears in their front window and dress them up for holidays? (You'd find that house in my neighborhood.) What kind of people park a BMW convertible on the street so they can keep their 90s-era SUV in the driveway? (Those folks are not far from my kids' school.) What kind of people have TVs so large, you can watch them through the window from the park across the street? (Another neighbor.)
That curiosity feeds my fiction. I'm constantly filling those real homes with imagined people. My latest book began as a seed when I was last in Mexico. A rundown house, a blonde woman standing outside. I imagined her as American, though for all I know she'd been born in that house. The picture got my imagination pumping: Why would an American woman live in a place like that? What was her story?
Thus the story of Twisted Lies began. I changed the location—a little village instead of Cancun—and changed the woman—one with dark hair instead of blonde. I created a heroine who was hiding, then had to figure out why. I added an adorable little girl, a tortured hero, and a crazy plot, and voila! The story was born.
But front doors are more than just fodder for my imagination. They remind me that we never know what's truly going on in other people's families. Often, homes that look perfect from a distance are very different on the private side of their front doors, places filled with tension and fear, or perhaps addiction or illness. Front doors can welcome friends or shut people out. Front doors can be gateways to fellowship or hardship. Or perhaps both.
One of my goals these last few years has been to make my home a place of joy and honesty. I strive to create a home for my family that is relaxed and peaceful, a place where we can be comfortable being ourselves. I also try to make my life as open as I can. It's my experience that the more open I am, the more open I invite others to be with me.
Maybe that's one of the reasons front doors fascinate me so—because they block my curious eyes from the truth in each family. And sometimes, the fastest way to find help is to open the door and let friends inside.
Blurb for Twisted Lies:
She thought they'd never find her. And then her daughter vanished.
Marisa Vega's life as an adoptive mom in a tiny Mexican village isn't what she'd dreamed while growing up in New York, but as the target of a man who's convinced she stole millions of dollars from his financial firm, Marisa believes hiding is her only way to stay alive. When her daughter is snatched and held for ransom, Marisa must discover who really stole the money in order to rescue her.
Months after being kidnapped, tortured, and left with PTSD, Nate Boyle is ready to live a quiet life in rural New Hampshire. When the source of his breakout newspaper article—and the woman who haunts his dreams—begs for help, he gets pulled into a riddle that's proved unsolvable for nearly a decade.
Can Nate and Marisa unravel the years-old mystery and bring her daughter home?
DON'T FORGET TO LEAVE A COMMENT TO BE PLACED IN THE DRAWING TO WIN A COPY OF TWISTED LIES BETWEEN NOW AND SUNDAY, FEBRUARY 26TH AT MIDNIGHT MST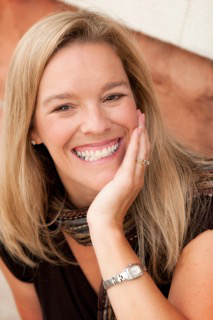 Robin Patchen is an award winning multi-published author, but only because she can't pursue her other dream.
If time and money were no object, Robin would spend her life traveling. Her goal is to visit every place in the entire world--twice. She longs to meet everybody and see everything and spread the good news of Christ. Alas, time is short and money is scarce, and her husband and three teenagers don't want to traipse all around the world with her, so Robin does the next best thing: she writes. In the tales she creates, she can illustrate the unending grace of God through the power and magic of story. For more information, visit her website and follow her on Facebook and Amazon.