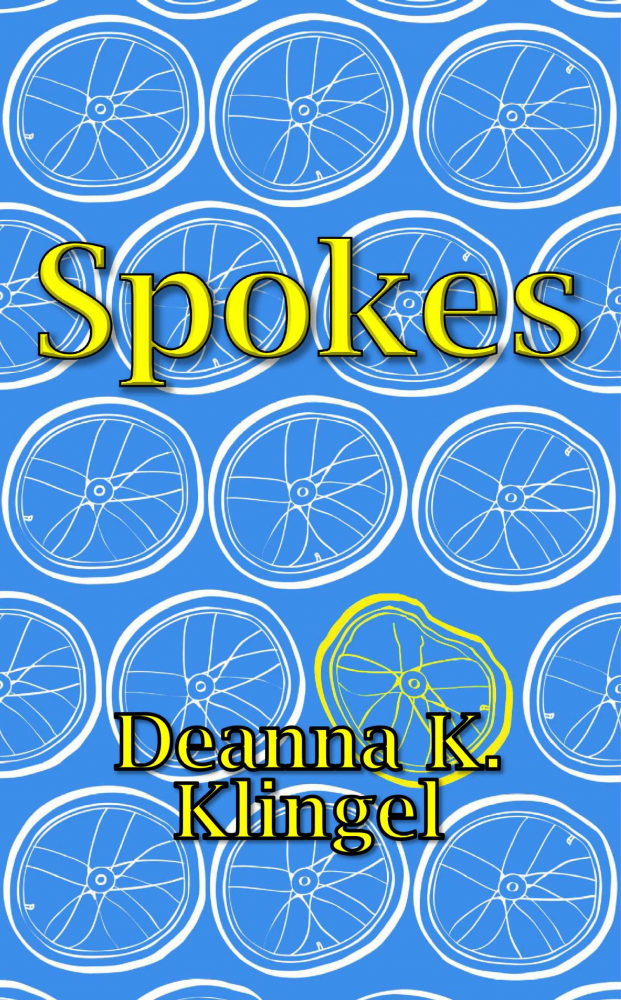 FEATURED BOOK: Spokes
AUTHOR: Deanna K. Klingel
PUBLISHER: Progressive Rising Phoenix Press
GENRE: YA Fiction (triathlon, sports, faith, family)
SERIES OR STAND ALONE: Stand Alone
TARGET AGE: YA/ Early teen
I AM PLEASED TO WELCOME AUTHOR DEANNA KLINGEL TO PATTI'S PORCH. DEANNA SHARES WHAT SHE LEARNED FROM HER MOM ABOUT WOMEN WHO LIVE ABOVE THE FRAY.
Mother Babble
by
Deanna Klingel
I'm sitting with my 94 year-old mother at the Living Center that is now her world. She's babbling the language of dementia in a voice I don't recognize.
I remember a soft voice and gentle words of days long gone. Don't get me wrong, my mom was never a push-over. But, no one ever saw her lose her cool, feminine approach against the world.
We lived in a small bungalow. No one had his or her "own space." When mom had something private to impart to me, we went into the bathroom, shut the door, and sat on the edge of the bathtub. My brothers were probably listening on the other side of the door.
When the vicious playground sent me home in tears, mom told me, "Sticks and stones can break your bones, but words will never hurt you. Unless you let them." In my grade school this boy hassled the girls. Today he'd be called bully, and the mom infantry would be marching in defense of their victimized daughters. My mom said, "If you didn't run, could he chase you?" He demanded our candy at the store after school, threatening to beat us up. We girls wanted to beat him up! Mom said, "Then you'll be no better than him. Girls need to be smarter. Stay above the fray." We tried to think up vile things to call him. Mom said, "You're giving him more ammunition. Do you want to be called those names? If you don't want to hear them, don't use them." We wanted to get even. Mom said, "Fighting fire with fire isn't the way to put it out. The best way is gentle dowsing and firm raking." One plan was to throw tomatoes at his door and when his mom came out we'd tattle on him. My mom asked, "Have you seen David's mother?" No, we hadn't. "She had polio a few years ago and is bedridden." I can still remember the taste in my mouth from my mother's words. She never said don't do it. She convinced us we could put our heads together and come up with something that was worthy of smart girls above the fray. Jewel made taffies and wrapped them in waxed paper and brought them to school sometimes. So we all helped Jewel come up with a new flavor, wrapped them in twists of waxed paper, and put them in our pockets. After school, pretending the victims, we surrendered our Cayenne-Pepper- flavored taffy. It was the last time the bully demanded candy. Mom laughed and said, "I guess he'll respect you girls for being so smart."
When middle grade gossip broke up friendships and brought out the worst in girlfriends, my mom advised me to stay off the phone. "Talk one-on-one to each girl involved. When you can see each other, it helps to understand," she told me. "It's easier to forgive, and move on. Don't add fuel to the firestorm. Don't talk to a phone. Talk to a person."
In high school we had "those talks" on the edge of the tub. I rolled my eyes at mom's old-fashioned babble. She told me, "Somewhere out there is your future husband. When that day comes, on your wedding night, you will want the best for him. The best you; pure, a woman no one has ever met before. If you're patient, the best is yet to come." I didn't want to listen, but her words clung to me like a charm bracelet jangling on the wrist. Her words followed me to ballgames, school, dances, and dates. "Just because others are doing things, doesn't mean it's the best for you, or for them. Don't let others write your endings for you. You are above the fray."
My mom worked hard. She was a war bride of the Greatest Generation, with a high school diploma. I was the oldest of her three children. The youngest was born with arthrogryposis, a serious birth defect affecting all the limbs. Some of her own family thought she should let him die. She never considered it. She was a small woman, but she hauled her boy around in his wheel chair, figured out where to get the best care, how our poor family could pay for all the surgeries, and how without a car we could get him there. She was resourceful, and tough. From her I learned compassion.
She never visited another country, never lived in another state, didn't learn to drive until I was in high school. She didn't have friends or "do" lunch. She taught me how to pray, but she never attended church. She told me in later years she never felt she had the proper clothing or good enough shoes for church. But she always made sure I did, and I was in church every Sunday. Which church, was my choice. I went to all of them!
She took in ironings to help the income. Most of my memories of her are standing over the ironing board where she was when I left for school, and where she was when I came home. My middle brother was embarrassed that people brought their laundry to our house and that she was the ironing lady. But mom believed all kinds of work were important and should be respected, and she taught me that "women's work" was noble and dignified. She was never embarrassed by work. She hummed. She knew the words of many songs, but mostly she hummed, while she ironed, worked in the garden, cleaned the house, took care of my brother, she hummed. She's humming now.
From this humble woman I learned how to make my own happiness and find joy in my life, whatever I chose to do. She taught me I could color my pictures any color I wanted, and not to worry what others said or thought about it. She taught me if I wanted or needed something, I had to work harder to get it, and be willing to sacrifice for it. And I would never be a victim; my feelings aren't hurt. I respect, and expect to be respected. Words spoken softly in a feminine voice, spoken with conviction and dignity, taught me what it means to be a woman. "Just try to do what's right," she said, "and think of others. Don't take offense when none is intended. Women need tough skin."
I hope I remembered to say thank you while the words still made sense to her. I wish I'd told her how much I admire her. Because now, she doesn't know this woman beside her that she's babbling to, is proud to be her daughter.
About Spokes
While training for triathlon, two teens look for clues in a mysterious hit and run death. In a summer of cycling, swimming and running, they learn the value of friends, the blessings of family, and the need for faith.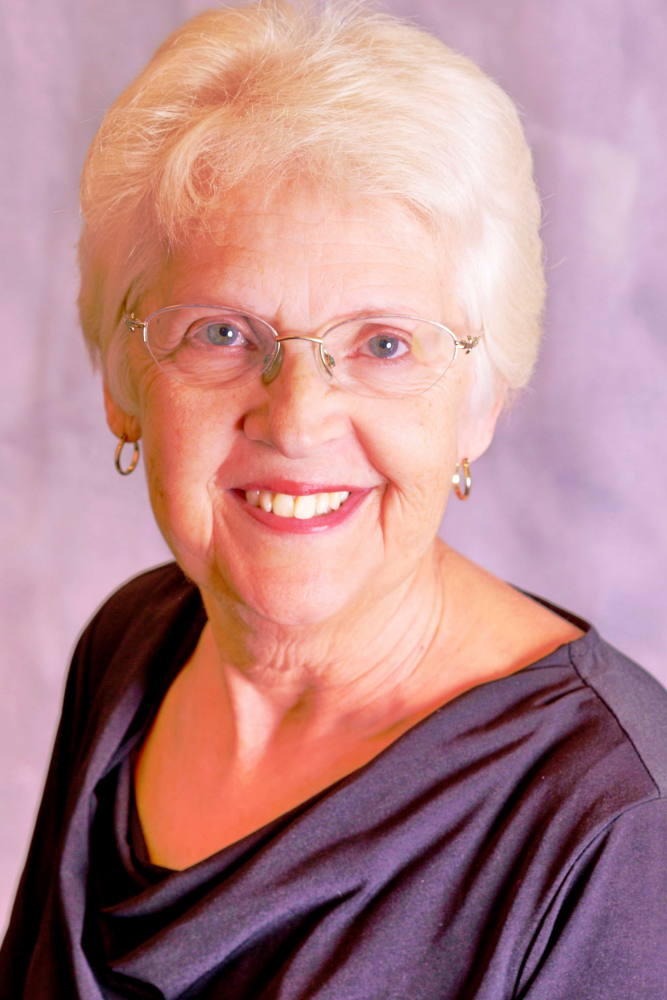 Deanna K. Klingel resides and writes in western NC in the beautiful Blue Ridge Mountains. She lives with her husband Dave, and golden retriever Buddy. They have seven grown children and eleven grandchildren. Deanna writes for young and young-at-heart readers and travels with her books. Visit Deana at her website.