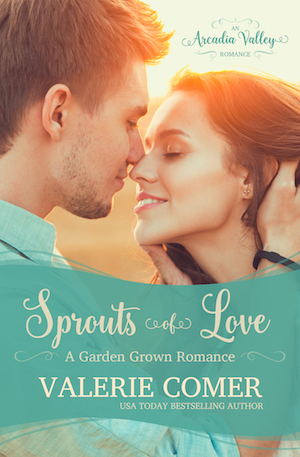 FEATURED BOOK: Sprouts of Love
AUTHOR'S NAME: Valerie Comer
PUBLISHER: GreenWords Media (independent)
GENRE: contemporary Christian romance
STAND ALONE OR SERIES: Arcadia Valley Romance
TARGET AGE: women
IT IS MY PLEASURE TO WELCOME AUTHOR VALERIE COMER BACK TO PATTI'S PORCH. VALERIE SHARES MORE ABOUT THE MULTI-AUTHOR SERIES SHE INTRODUCED IN JANUARY. (See Valerie's January post here).
VALERIE IS OFFERING A GIVEAWAY! SIMPLY LEAVE A COMMENT BELOW TO ENTER THE DRAWING FOR A DIGITAL COPY OF SPROUTS OF LOVE.
A Multi-Author Series Goes Marching On
by
Valerie Comer
Hi, Patti! A few months ago I visited here to let your friends know about the new Arcadia Valley Romance series. Romance Grows in Arcadia Valley, the kickoff six-in-one novella collection, had just released at that time. Since then the authors have been taking turns releasing one book a month.
Finally it's my turn! Sprouts of Love is my first full-length novel in this multi-author series. What fun it's been to read my fellow authors installments as we go along! With each new release, we as authors are getting to know each other's characters better as well. That is leading to more and more integration as we go along.
Sprouts of Love carries on my smaller series within the larger whole as begun in my novella Sow in Love. Back then, Joanna and Grady sought a solution to the problem of two abandoned greenhouses. It wasn't until 10-year-old Maisie Felton arrived on the scene that their ideas began to gel. Sprouts of Love continues on with the romance of Maisie's mother, Evelyn. That's great, because every reader so far has loved Maisie. This is as much her happy ending as her mom's!
About Sprouts of Love:
Can love sprout amid a tsunami of vegetables?
Single mom Evelyn Felton takes on another part-time job managing a greenhouse and garden project for Grace Fellowship. Formerly homeless, she's thrilled to offer truckloads of fresh produce to the Arcadia Valley food bank.
If only Ben Kujak weren't running Corinna's Cupboard singlehandedly, he'd be delighted to be on the receiving end. But Evelyn and her dynamo daughter, Maisie, won't take no for an answer, even if it means restructuring Ben's charity.
Soon Ben finds himself wishing they'd transform his personal life, too, but can true love sprout when their pasts collide with the present?
DON'T FORGET TO LEAVE A COMMENT TO BE PLACED IN THE DRAWING TO WIN A DIGITAL COPY OF SPROUTS OF LOVE BETWEEN NOW AND TUESDAY, MAY 30TH AT MIDNIGHT MDT.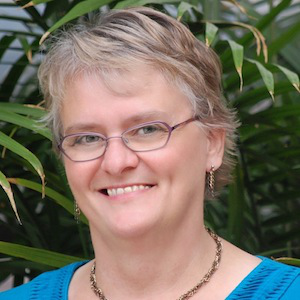 Valerie Comer's life on a small farm in western Canada provides the seed for stories of contemporary inspirational romance. She only hopes her creations enjoy their happily-ever-afters as much as she does hers, shared with her husband, adult kids, and adorable granddaughters. Valerie is a USA Today bestselling author and a two-time Word Award winner. Visit Valerie at her website and learn more about her books: