I am excited to welcome my good friend Kathy Harris. Although we have not met in person, Kathy and I are members of a close-knit group who share hopes, dreams, successes, disappointments, and confidences in cyberspace.


Join us as Kathy talks about something near and dear to all of us at one time or another in our lives: going home.

Many times over the past few years, I've dreamed of being back in my grandparents' house. The small white bungalow, tucked behind a double row of trees, was surrounded by fields of corn. The stalks were taller in maturity than I was at the time (or, for that matter, than I am now).

The vegetable garden, henhouse, pond, and barn are indelibly engraved into my memory. It has been almost twenty years since I last visited that old homeplace, but I can still taste the first ripe tomatoes of the season, hear the cackling of the chickens, and smell the musty scent of the hayloft.

I can mentally slide my hand across the faded gray, rough-hewn barnwood—and delight in the memory of a dairy cow licking my fingers with her raspy, pink tongue. In a flash, I'm sitting on my grandpa's knee, trying to learn how to milk one of those cows, and then giggling when a thin white stream of milk misses the pail and lands on his bare foot.

As an adult, well past childhood, I would drive for hundreds of miles in rain or snow to return to that family home on special occasions. The place—and the people who inhabited it—brought me comfort then. Thinking about it—and them—still does.

There's something special about returning to our roots, remembering where we came from. Like human carrier pigeons, we often try to go home. If not physically, then within the confines of our minds.

Perhaps by way of a built-in spiritual compass, we also understand that our eternal home is waiting. We can't yet see it. But we know it's there.

In the meantime, we each have a journey to complete here . . . miles, rain, snow, and winding roads set out before us on our way "home."

QUESTION: What are some of your favorite childhood memories?

(Answer this question in comments between now and October 31st to be entered in a drawing to win a copy of Kathy's book, The Road to Mercy. Be sure to leave your email address!)
The Road to Mercy
by
Kathy Harris
Tragedy, love, and secrets meet on a journey of faith.
Have you ever dared to believe you could find God's forgiveness, even when you can't forgive yourself?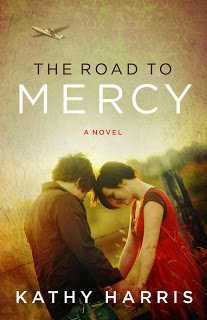 Dr. Ben Abrams, rescued as an infant from a fiery crash that killed his family, turned his adversities into success but lost his heritage of faith. Fifty years later, Josh and Bethany Harrison face a difficult decision that also tests their faith. A rupture in Beth's carotid artery leaves her on the brink of death, even as she's pregnant with their first child. While Dr. Abrams urges her to abort the baby to save her own life, she and Josh step out on faith and
continue the pregnancy.
During the next few months, Josh, a contemporary Christian singer, struggles with his faith while Beth hides a secret that may destroy their marriage. She also discovers a decades-old connection to Dr. Abrams that could change his life forever.
- Abingdon Press, September 2012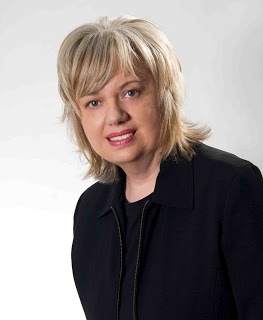 Kathy Harris is an author by way of a divine detour into the Nashville entertainment business. She graduated with a B.S. in Communications from Southern Illinois University and has spent the past two decades employed as a marketing director in the Nashville music industry.
An active member of American Christian Fiction Writers and the publicity officer for Middle Tennessee Christian Writers, Kathy lives near Nashville with her husband and their two Shiloh Shepherd dogs. Her fiction debut,
The Road to Mercy
, was released by Abingdon Press on September 1, 2012.
Kathy regularly interviews literary and music guests on her blog,
Divine Detour
. Visit Kathy's
author site
.. She can be found on
Facebook
or Twitter @DivineDetour.