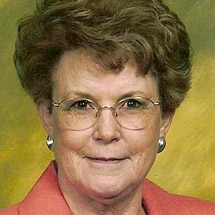 I'm pleased to welcome Ada Brownell to Patti's Porch. Ada shares a message of hope and healing with her new book.
Hello Ada! Tell us about your book.
My new book is
Swallowed by LIFE: Mysteries of Death, Resurrection and the Eternal
.
Did you know we have scientific evidence that we are more than a body? Because of cell death and regeneration, we aren't even walking around in the same bodies we were born with—or even the one we had last year. Although we started about the size of a mite, we can gain hundreds of pounds, then lose weight—and we are the same person who began in our mother's womb. Our limbs may be destroyed, surgeons can remove parts of our brain, vital organs, and even transplant someone else's heart or kidneys into our bodies and it doesn't change who we are. Our parents were involved, but God designed us as living souls that will never die and we will live beyond our flesh.
What inspired this book?
Just as we know leaves on a tree will one day flutter to the ground, we all know our days on earth are numbered. But what then?
I thought I knew all the answers until we lost our 31-year-old daughter to cancer. Did I believe what I thought I did?
That question haunted me until as a medical reporter for The Pueblo Chieftain in Colorado and a student of the Bible I searched for evidence that we will live beyond the grave. I picked the brains of medical experts, did research, and underlined every passage in the New Testament about eternal life.
I found what I previously believed was still true. Jesus did something about death when He came as our Redeemer—and death's the reason He slipped into flesh and blood to be our Savior. That's why we sing, "Joy to the World, the Lord is come!"
How long have you been writing?
I submitted ideas to a youth magazine when I was age 15. Then I started writing articles. Sold the first one to
The Pentecostal Evangel
and someone made it into a tract. Then I wrote an article for David C. Cook's
Leader
magazine about my mom's Sunday school methods, and it was accepted. So I sold my accordion, bought an electric typewriter and enrolled in a writing course.
I have a non-fiction book published by the Assemblies of God and more than 275 of my articles and stories have been published in about 45 different Christian publications. During my early years, though, I became a newspaper correspondent and it blossomed into a career. I took time off for our five children, then went back to work and am now retired after spending 17 years as a reporter, mostly for the Chieftain. I now have branched out into novels.
What do you hope readers will take away from Swallowed by LIFE?
Hope. Joy. Peace. An urgency to tell the world about Jesus. The book is written for support groups, religion classes, people with chronic or terminal illnesses, individuals who fear death or are curious, the grieving, and those who give them counsel. The book has questions and answers for each chapter.
What is your favorite season?
I live in Missouri now and the trees are beautiful in the fall. They're starting to turn now. But spring is also gorgeous with all the flowering trees and bushes. Yet, I'm a transplanted Colorado native and in my youth winter was a wonderful time. I enjoyed ice skating, and after we married when we lived in Minturn (six miles from Vail), our house was on a hill above the railroad depot where my husband worked. I'd jump on a sled and take his lunch to him. But we loved playing tennis in the summer, too.
Seasons of life are similar. You can find something good about them all. I have a friend who said, "When you know Jesus, each season of life is more exciting that the last."
If you could travel back in time when and where would you go?
I like to read historical novels from the late 1800s to the early 1900s. I probably would have enjoyed living then or during the Great Awakening era. But I feel privileged to live in this time and place, as well as growing up in a big family when we didn't have to lock our doors and almost everyone believed in God and the Ten Commandments.
What project are you currently working on?
I'm marketing Swallowed by LIFE by speaking, book signings, being a vendor at conferences, on social media, and I've sent out some news releases and do some direct mail. My teen novel, Joe the Dreamer: The Castle and the Catapult will be out for Christmas. Then I will put final touches on my historial romance, The Lady Fugitive., Hopefully I'll start on sequels and continue to write for Christian publications and op-ed pieces for newspapers.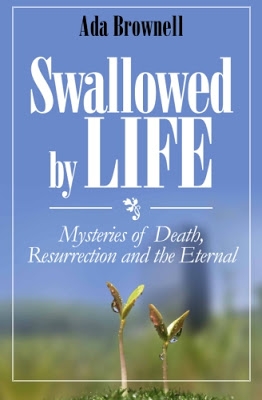 What else would you like to tell us?
Swallowed by LIFE
is free Oct. 19-21. Tell your friends and Bible study groups!
Where you can find
Swallowed by Life
:
(click on the links below)
Amazon
Barnes and Noble
Booksamillion
And you can see
reviews
on GoodReads
Visit Ada at her
blog
.