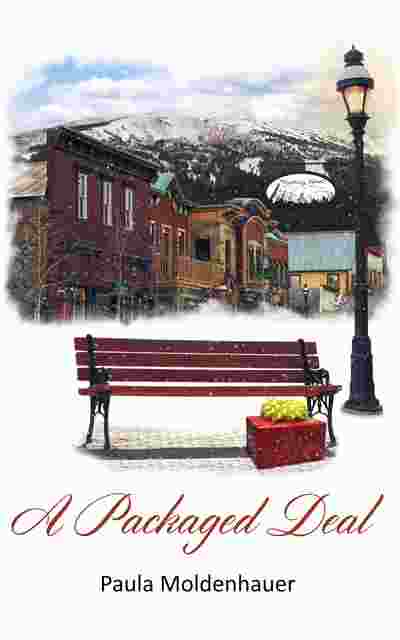 FEATURED BOOK: A Packaged Deal
AUTHOR'S NAME: Paula Moldenhauer
PUBLISHER: Free to Flourish Publishing
GENRE: Romance
STAND ALONE OR SERIES: Book 1 in the Towering Pine Series
TARGET AGE: Adult or older teens
HEY READERS! I WAS ABLE TO SNAG A VERY BUSY PAULA MOLDENHAUER FOR AN INTERVIEW ABOUT HER LATEST RELEASE, A PACKAGED DEAL! IT'S PERFECT TIME, TOO, BECAUSE…
PAULA IS OFERING A PACKAGED DEAL AS A FREE DOWNLOAD FOR KINDLE TODAY, SATURDAY, DECEMBER 23RD ONLY! IF YOU ARE NOT A KINDLE READER, PAULA IS ALSO OFFERING A GIVEAWAY OF A PRINT COPY OF A PACKAGED DEAL! SIMPLY LEAVE A COMMENT BELOW TO ENTER THE DRAWING.
Hello Paula! Thank you for heading over to Patti's Porch for an interview during this hectic time of year! How can readers take advantage of the free download you are offering?
If your readers have a Kindle or read on a Kindle app, all they have to do is go to THIS LINK and download it to their device!
I'll be sure to take advantage of that offer! How can they get the book if they don't read electronically? Are you offering a free paperback?
All of my books are available in paperback as well as electronic formats. They can buy A Packaged Deal on Amazon or comment here on your blog for a chance to win a free copy. I'm collecting names this month when people comment on your blog or sign-up for my newsletter. I'll draw a winner at the end of the month.
It's always fun when authors can offer a giveaway here on the blog. Thank you! I'd love to receive your newsletter, so I better go sign up! Would you give us a brief summary of the book?
Of course! A Packaged Deal is the first book in my new Towering Pines contemporary romance series. Here's the back cover copy:
Snuggle next to a fireplace in Towering Pines, the Colorado ski town where friendship is served up in hearty helpings and love is as true as the cobalt blue sky.
When Olympic hopeful Aspen Carlisle gave up her ski-racing dreams to raise her orphaned siblings, she found out the hard way that men aren't interested in a "packaged deal." Thrust into a stiff learning curve on motherhood, Aspen discovers the love and support of her friends in Towering Pines, but when the handsome new resort manager Stephen Wallace shows kindness to her little family, can she drop her guard long enough to allow him into that trusted circle—and her heart?
As Aspen struggles to believe in him, Stephen battles ghosts of his own. Time with Aspen and her family causes old issues to bubble to the surface. Does he have what it takes to push through the fear and regret, or will he stay stuck in the pain of the past? If he can believe in himself enough to become the husband and father they need, he'll discover how wonderful a packaged deal can be.
A ski town setting! Oh, my, this is definitely a must read for me! I heard a rumor this book is something you started at seventeen or eighteen? Is this true?
It sure is! I still have the handwritten cursive manuscript on lined notebook paper to prove it. I'm forever grateful to Mr. Wyly for agreeing to let me write a novel instead of doing what everyone else was doing during that nine weeks of creative writing class my senior year in high school. It was one of those touch points that kept my dream of becoming an author alive and sustained it during my busy years as a teacher and young mom, when I thought I would write and didn't.
It's always a blessing to encounter folks who encourage us on our writing journey to nourish our dream. How much of the story was written? How did it change?
I think I had less than fifty hand-written pages, but even much of the unfinished story-line lived in my head all those years. The story matured with me, of course. The heroine became Aspen instead of Kimberly. Originally there were two men vying for her attention, but the more grown-up me didn't want to do that. One thing that didn't change is Aspen's need to take care of her siblings. That was in the original storyline. It's precious to me, maybe because I love my brother, Curtis, so much. Sibling relationships are so important! The setting also changed. I moved Aspen's family to Colorado and created a fictional town. I just love Towering Pines. I think of the town as a mixture of the beauty of Estes Park, the quirkiness of Nederland, and the warmth of the small town back home in Oklahoma where I grew up.
It's interesting how our perspective on a story changes when we gain some wisdom and experience to add to the mix! One more question. I've heard you indicate that even in your fiction you're conveying a spiritual message. Did you have a clear direction for the spiritual themes in A Packaged Deal? A Scripture you based it on?
I often do have a specific verse when I write a book, but not for this one. I think what rose to the surface as I wrote this time was how to trust God when you've been through hardship. I didn't have parents die, but I've been through "stuff," as we all have. This book was one of the first things I wrote after I came out of a very difficult season. My husband almost died, every one of my four children faced significant challenges—surgery, illness, other stuff—my husband lost his business, and we almost lost our home. I had to give up my writing dreams for a season because things were just too intense. Then when we finally started to recover, I had back-to-back car accidents and spent most of the next three months in bed. When I wrote Aspen's struggle to re-open her heart to love, I think I was connecting to how I struggled to trust Jesus' love again. He and I had become wonderfully close, then all this bad stuff happened, and I didn't know how to process the anger and distrust I had. (My book Soul Scents: Bloom is about this journey back to love and trust with Jesus.) I think Aspen's journey was part of my processing.
The Good News is that God isn't angry with us when we doubt or struggle. He doesn't pull away when we're mad. He is incredibly loving and patient. He lets us be real as we process emotion. He never turns away even when we're ugly to Him. He does invite us to trust, to change, to walk in step with Him. But He's not pushy or mean about it. Just committed, as He always is, to our better good.
Your message sounds like one we all need to hear at one time in ur lives or another. Thanks for sharng with us, Paula!
Thank you for hosting me.
DON'T FORGET TO GET YOUR FREE DOWNLOAD OF A PACKAGED DEAL (SATURDAY, DECEMBER 23RD ONLY) OR LEAVE A COMMENT TO BE PLACED IN THE DRAWING TO WIN A PRINT COPY BETWEEN NOW AND TUESDAY, JANUARY 2ND AT MIDNIGHT MST.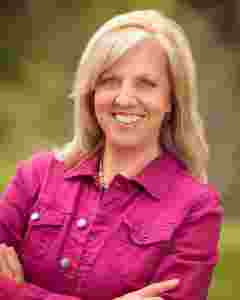 Author, speaker, and mom of four, Paula Moldenhauer encourages others to live free to flourish. She shares her message speaking at women's events, and in her written work. Paula is published over 300 times in non-fiction markets, including a devotional book series, Soul Scents. Her first published novella, You're a Charmer Mr. Grinch, was a finalist in the ACFW Carol Awards, and Paula now has six published works of fiction. Her most recent, At Home with Daffodils, is included in Barbour's A Bouquet of Brides, releasing in 2018. Paula and her husband, Jerry, are adjusting to a sometimes-empty nest in Colorado. Visit her at www.paulamoldenhauer.com.
SUBSCRIBE TO PATTI'S BLOGS HERE