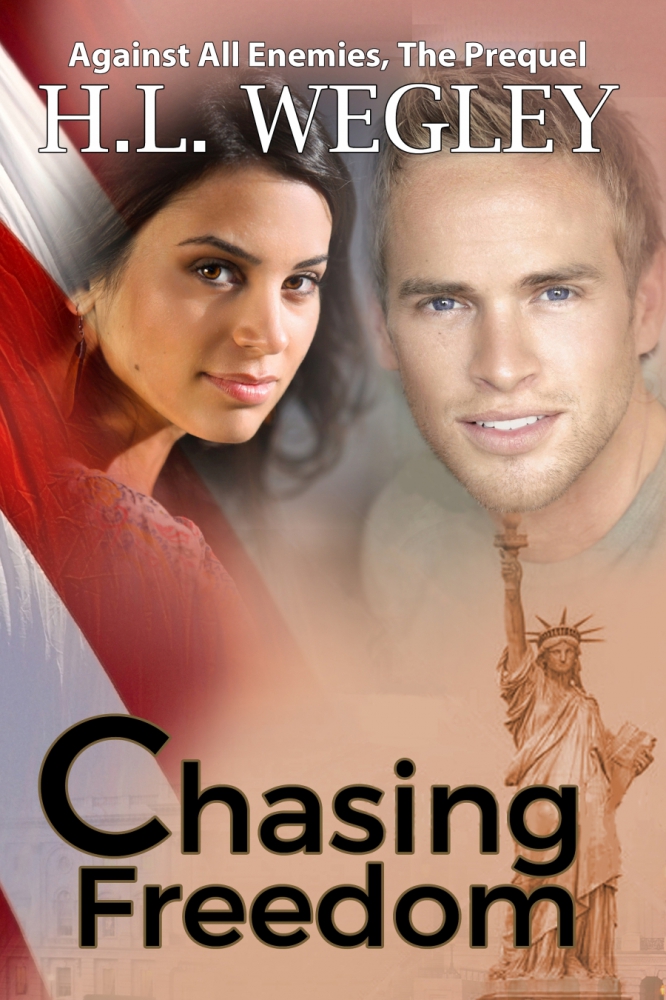 FEATURED BOOK: Chasing Freedom
AUTHOR: H L Wegley
PUBLISHER: Trinity Press International
GENRE: Thriller with romance
SERIES OR STAND ALONE: Prequel to Against All Enemies series
(can be read as a stand-alone novel, complete with no cliffhangers)
TARGET AGE: 18+
IT IS MY PLEASURE TO WELCOME AUTHOR H L WEGLEY TO PATTI'S PORCH. H L SHARES MEMORIES OF SOME ADVENTURES HE EXPERIENCED IN THE SETTING OF HIS LATEST THRILLER, CHASING FREEDOM.
H L IS OFFERING A GIVEAWAY! SIMPLY LEAVE A COMMENT BELOW TO ENTER THE DRAWING FOR WINNER'S CHOICE OF A PRINT OR EBOOK COPY OF CHASING FREEDOM.
HOW BIG FOOT AND JED CLAMPETT GAVE ME THE SETTING FOR CHASING FREEDOM
by
H L Wegley
I suppose many writers dream of setting a novel in the place where they grew up and lived incredible childhood adventures. We have these dreams because we carry these places, and the people who inhabited them, deep in our hearts. Our knowledge of these settings, and the passion their memories revive in us, invade our writing, where they help us evoke the deep emotional response readers want when they read our stories.
In the setting of Chasing Freedom, I lived some incredible adventures. This setting includes the rugged mountains along the Oregon-California border, where hundreds of mountain lakes are teeming with trout. In the '60s, these lakes were stocked with fish by air—often, multiple times, by accident. When teenage boys have a mole working inside the Oregon Fish and Wildlife Department, a seven-mile hike through the mountains to camp by an overstocked lake is a small price to pay for the certainty of catching one's limit of fish each day. But there was one problem. This overstocked lake lay in the heart of Big-Foot country at a time when it seemed there were weekly sightings and other frightening encounters with the legendary creature.
I remember one night when five teenage boys sat around a campfire in the wilderness—smack dab in the center of all the Big-Foot sightings—swapping stories loggers had told us about harrowing encounters with the hairy beast. The coyotes insane howling on the ridge 500 feet above us only added to the growing angst that no macho, sixteen-year-old was going to admit. But when the stomping and snorting started in the bushes only thirty feet away, we all dove into our sleeping bags, hoping the Sasquatch didn't like the taste of sleeping-bag insulation.
One spring, on the adjacent peak, we raced our motorcycles down an old US Forest Service road with 1,000-foot drop-offs on the side. Melting snow had eroded deep ditches in the road, deep enough to send motorcycles airborne. When one racer hit a ditch at over fifty mph, the bounding bike launched the seat with the rider astride it. He landed on the seat and rode that bucking seat for a full eight seconds in a cloud of dust. His riderless bike barreled down the road to the first turn, where it went airborne, landing thirty feet below in a tangle of Manzanita bushes.
There we were, twenty miles from nowhere on a road no sane person used in the early spring. The 400-pound bike was doomed. Then, in the distance, we heard an unlikely sound. An engine backfired. Soon, a strange vehicle rolled into view, its engine sputtering and popping. An old truck frame and parts of several tractors had been welded together creating a vehicle skeleton without a body. There was a big winch welded onto the front of the engine. The driver stood, feet on two beams of the frame, both hands on a steering wheel connected to a steering column about eight feet long. Five or six metal tractor seats stuck up from the frame where they had been welded on. They were occupied by an assortment of people who obviously were not city folk. One young man had a rifle in his lap.
Two songs started playing in my head, The Ballad of Jed Clampett and Dueling Banjos. I prayed for Jed. God heard. He answered my prayer, bringing us a near replica of the Beverly Hillbillies. The kind gentleman driving that contraption winched out our motorcycle, wished us well, and the Clampett's went on their way.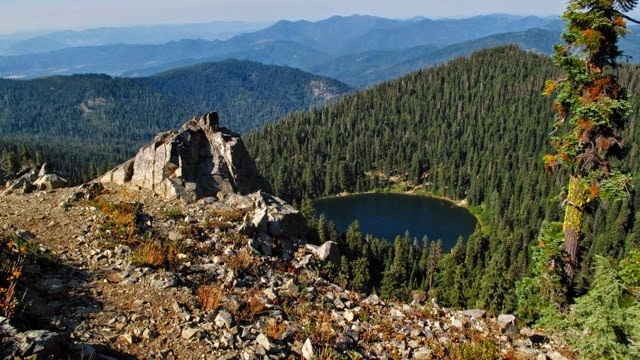 My best friend was disappointed. because he never did spot Elly May. But what are the odds of such a rescue after our dusty mountain breakdown? After that incident, I concluded that God takes special care of crazy, careless teenagers, especially the boys. Otherwise, very few of us would make it to adulthood.
I would have never dreamed that, fifty years later, I would write a story about a beautiful, young Hispanic woman and an Olympic decathlete running through these same mountains to escape drug cartel thugs. But that's exactly what I did in writing Chasing Freedom.
By the way—all the stomping and snorting in the bushes did not come from Bigfoot. They came from a big buck that didn't appreciate five boys camping on the path to his favorite watering hole. We deduced that after spotting the buck skirting us to drink at the lake. Eventually, we went back to sleep … until a porcupine decided to run across all five sleeping bags. Only one of us got stuck with its quills, but that bit of drama ended our sleep for the night.
And that's where I'll end this story. But the truth is, you still don't know the half of what my buddies and I did in in those mountains. But that gives me an idea for another story. Maybe I should call it Chasing Parole.
Book cover blurb for Chasing Freedom
How far would you be willing to go if you were chasing freedom?
When Allie Santiago, student at Oregon State University, and her family are captured and labor trafficked by the drug cartel that drove her father from Mexico, she learns the cartel thugs plan to sell her to human traffickers. Allie escapes, running a marathon through the mountains of Northern California, and collapses in the arms of Jeff Jacobs, a disgraced Olympic decathlete who wants his honor back. When Jeff's actions engage the FBI and US Marshals to protect Allie and to free her family, a war breaks out in the mountains along the Oregon-California border.
Will Jeff's efforts enable the two to survive and their budding relationship to grow? Not if he can't keep Allie and her family out of the black hole known as asylum detention. And the reward he now seeks for his efforts, Allie's love, might evaporate like his dream of Olympic gold once Allie learns about Jeff's scandalous past.
Chasing Freedom, a modern-day story of honor and courage, of faith and love, and the importance of family.
DON'T FORGET TO LEAVE A COMMENT TO BE PLACED IN THE DRAWING TO WIN A PRINT OR EBOOK COPY OF CHASING FREEDOM BETWEEN NOW AND TUESDAY, JANUARY 30TH AT MIDNIGHT MST.(US residents only eligible for print copy)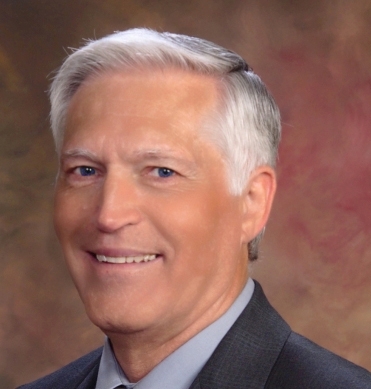 H. L. Wegley served in the USAF as an Intelligence Analyst and a Weather Officer. In civilian life, he served as a Research Scientist in the Atmospheric Physics Department at a national lab. After earning an MS in Computer Science, he worked 20+ years in systems development at Boeing before retiring near Seattle, where he and his wife enjoy small-group ministry, grandchildren, hiking beaches in the Olympic National Park, and where he writes inspirational thrillers and high-action, romantic-suspense novels. He is a multi-published author with 7 inspirational thrillers and 2 nonfiction books published and several more novels on the way. Connect with H L online:
SUBSCRIBE TO PATTI'S BLOGS HERE