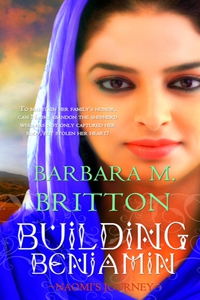 FEATURED BOOK: Building Benjamin: Naomi's Journey
AUTHOR: Barbara M. Britton
PUBLISHER: Harbourlight Books (an imprint of Pelican Book Group)
GENRE: Biblical Fiction
STAND ALONE OR SERIES: Stand Alone from Tribes of Israel series
TARGET AGE: 13 and up
IT IS MY PLEASURE TO WELCOME AUTHOR BARBARA M. BRITTON TO PATTI'S PORCH. BARBARA SHARES THE SECRET TO WRITING ROMANCE WITHOUT THE ELEMENT WE HAVE COME TO EXPECT – PHYSICAL CONTACT.
BARBARA IS OFFERING A GIVEAWAY! SIMPLY LEAVE A COMMENT BELOW TO ENTER THE DRAWING FOR A COPY OF WINNER'S CHOICE OF ANY OF BARBAR'S PUBLISHED BOOKS.
LOVE BEHIND THE TENT FLAP
(How to Write Romance When Your Characters Can't Touch)
by
Barbara M. Britton
Have you had your fill of Valentine hearts and candy clogging the aisle at the store? Valentine's Day means romance is in the air. Romance—the best-selling genre in fiction. Every romance novel has a blueprint. I have the equation on a mug. It goes like this:
H/H (hero/heroine) +TP1, TP2, TP3 (Turning Points) + BM (that's Black Moment) = HEA or Happily-ever-after.
In Mainstream fiction the turning points above involve physical intimacy. Certain types of PI cannot be shown in Christian fiction. I write Biblical fiction. In Biblical times men and women rarely touched. No physical intimacy came to pass until they were married. So, how do I weave romance into my Biblical fiction? To make it easy to remember, I thought about the ABCs in my novels.
A is for admiration. You may not like someone, but you may admire their work, especially if it's something you hold dear. Your neighbor's loud music may be a bother, but if you see him carting meals to feed the homeless, you admire his service.
When I have characters that can't be physically intimate, I bond them with common fruits of the Spirit: patience, kindness, goodness, gentleness. The key is to have one character witness the other doing one of these fruits. My hero may see my heroine helping an orphan. A trait he holds in high esteem. And of course, the heroine must view her hero doing the same admirable trait. This brings about respect and an emotional awareness.
B is for beliefs. People that share the same belief in God, have a foundation already set from which to grow. My Old Testament characters are often bonded through their belief in the One True God and his laws for living. When they have to fight for these beliefs, they are on the same side against a common enemy. And those beliefs also hem in any pre-marital hanky-panky. With a firm foundation established in faith, characters can discover personality traits and hidden talents that further their attraction to each other.
C is for culture. My characters are Hebrews. They speak the same language, eat the same foods, and know the stories of Abraham and Moses. This may not seem important, but after my son returned from five weeks in West Africa, the first place we stopped was at a Wendy's for a hamburger. We identify with our place of birth. This familiarity can draw characters closer together since words and actions don't have to be explained.
After you have an A, B, and C, you can have a D! D is for diversion. If you want your characters to break tradition and kiss, you can do it in a secret place or during a diversion: war, chaos, storm. My characters have kissed in some unromantic places, a shepherd's pit, in a dark cave, and behind a door. Not the most romantic of places, but they weren't seen. Of course, after they're married and start kissing, I close the tent flap. Usually, my readers have been cheering for this marriage because of the ABC's above.
Below is the blurb for my most romantic novel, Building Benjamin: Naomi's Journey. This story is taken from Judges 19-21 and I had to use all the ABC's to unite my characters in this enemies-to-lovers story. My husband said, "There's a lot of sexual tension in this book." And I said, "Yep. Blame it on the Bible."
What makes you fall in love with a character?
Book blurb for Building Benjamin: Naomi's Journey
Love Grows Where God Grafts the Tender Shoot.
Naomi desires to dance well enough to catch the eye of a wealthy landowner. Her father needs a substantial bride price due to the deaths of her brothers at the hands of the tribe of Benjamin. But when Benjamites raid the Ephraimite feast and capture young girls, Naomi is bound and carried from her home by Eliab, a troubled shepherd who needs a wife.
As Naomi awaits rescue, she finds Eliab has a strong faith in God and a just reason for abducting her. A reason that affects all the tribes of Israel. The future of the tribe of Benjamin hangs in the balance, but if Naomi follows her heart and stays with Eliab to rebuild his lineage, she must forfeit her family and become a traitor to her tribe.
DON'T FORGET TO LEAVE A COMMENT TO BE PLACED IN THE DRAWING TO WIN A COPY OF WINNER'S CHOICE OF BARBARA'S BOOKS BETWEEN NOW AND TUESDAY, FEBRUARY 20TH AT MIDNIGHT MST.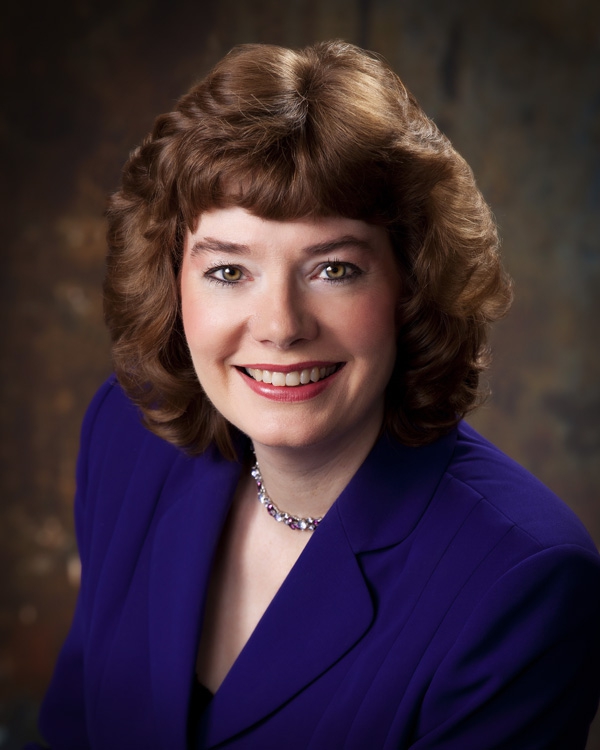 Barbara M. Britton was born and raised in the San Francisco Bay Area, but currently lives in Southeast Wisconsin and loves the snow—when it accumulates under three inches. Barb writes romantic adventures for teens and adults in the Christian fiction and Mainstream markets. She is published in Biblical fiction and enjoys bringing little known Bible characters to light in her stories. Barb is a member of the American Christian Fiction Writers, the Society of Children's Book Writers and Illustrators, Romance Writers of America and Wisconsin Romance Writers of America. She has a nutrition degree from Baylor University but loves to dip healthy strawberries in chocolate.
Find out more about Barb's books:
SUBSCRIBE TO PATTI'S BLOGS HERE