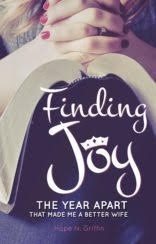 FEATURED BOOK: Finding Joy: The Year Apart That Made Me A Better Wife
AUTHOR: Hope N. Griffin
PUBLISHER: Ambassador International
GENRE: non-fiction
SERIES OR STAND ALONE: stand alone
TARGET AGE: 20+ .young military wives
IT IS MY PLEASURE TO WELCOME AUTHOR HOPE N. GRIFFIN TO PATTI'S PORCH. HOPE SHARES THE EMOTIONAL ROLLER COASTER SHE FACES AS AN ARMY WIFE WHEN WAITING FOR HER SOLDIER'S RETURN.
HOPE IS OFFERING A GIVEAWAY! SIMPLY LEAVE A COMMENT BELOW TO ENTER THE DRAWING FOR AN AUTOGRAPHED COPY OF FINDING JOY: THE YEAR APART THAT MADE ME A BETTER WIFE.
JOY IN THE WAITING
by
Hope N. Griffin
Hurry Up And Wait is a phrase familiar to every military household. The Army teaches us to be prepared for anything, to show up on time when asked, but to be flexible in the moment to the needs of the Army. It means we show up without a guarantee that this is the schedule, location or appointment the Army will commit to. This is true in day to day life and also in the moments we are waiting for our soldiers to return.
It's funny how experience brings to life stories in the Bible that we've read but never quite grasped.
Mathew 25:1-13, The Parable of the 10 Virgins and their Lamps, has always been a source of struggle for me. I never quite understood why the bridegroom would refuse them entry. It's not the overall meaning of being prepared for Christ's return that I struggled with, it was the details of the parable itself. Really, what's wrong with being fashionably late to a party?
My heart breaks every time my soldier leaves, there just isn't another way to say it. From the moment he walks away from us and stands in that final formation before heading off to war, I am already planning his return. He hasn't even left yet and already I am thinking of his homecoming.
I'm not the model Army wife. Deployments exhaust me and I anticipate and prepare for my soldier's return daily. We have countdown calendars, we make welcome home plans, schedule trips and extra-curricular activities around the possible homecoming. I never stop preparing. His return could occur at any time. Yes, it was scheduled from a year to the date of when he left but nothing is ever final in the Army. An injury, a family emergency, the needs of the Army or a Military withdrawal could bring him home.
The 2009 withdrawal brought many of my friends' soldiers home in late July early August, 4 months sooner than scheduled. Of our church members, my soldier was the only one who remained. I watched eagerly as friends welcomed home loved ones and anxiously awaited my own phone call.
Due to security reasons we are not told the exact date or time of our husbands return. We are given a week window, which could change. Then as the day comes closer we are given a day, which could change. Then the day of we are given a time, which could and often does change.
Sleep did not come easily that last month. Everything I did, from scrubbing baseboards to loosing those last few pounds to buying new outfits for me and the kids to stuffing our fridge with his favorites, was all in preparation of his return. The idea that I would become complacent and not do everything possible to welcome him home is absurd. No matter how tired I became the forefront of my thoughts was on our reuniting.
Now when I read Mathew 25:1-13 there are so many layers to dive into.
The 5 wise virgins who brought enough oil are not unlike the Army Wives who keep "the fire on the homefront lit." The women in the story and the wives surrounding me eagerly await the bridegrooms return. They are respecting and honoring the men they are waiting on by being prepared at any hour.
The 5 foolish virgins are not prepared because they are thinking only of their immediate needs and expect the bridegrooms return on their time schedule.
Suddenly the meaning of the passage found in verse 13, to stay alert because we do not know the day or the time, has become so alive to me.
What life experiences have brought passages of scripture alive for you?
Blurb for Finding Joy: The Year Apart That Made Me A Better Wife
Finding Joy is not always an easy task. Plenty of couples share everything but a zip code. Fifteen million people in the US currently claim to be in a long-distance relationship and a huge percentage of these fail. Like many of her peers Hope didn't get married so that she could spend her nights alone. When she put the ring on her finger and took the vows she did not know that for better or worse meant oceans apart.
As a military spouse, Hope has faced some long, lonely nights questioning God's faithfulness and the strength of her marriage. If you've ever found yourself in a long-distance marriage and wondered if it was possible not only to survive but also to thrive, this book is for you. Hope invites you—through personal experience, examples of others in history, and Scripture—to explore the possibility of a stronger more fulfilling marriage.
DON'T FORGET TO LEAVE A COMMENT TO BE PLACED IN THE DRAWING TO WIN AN AUTOGRAPHED COPY OF FINDING JOY: THE YEAR APART THAT MADE ME A BETTER WIFE. BETWEEN NOW AND TUESDAY, JUNE 26TH AT MIDNIGHT MDT.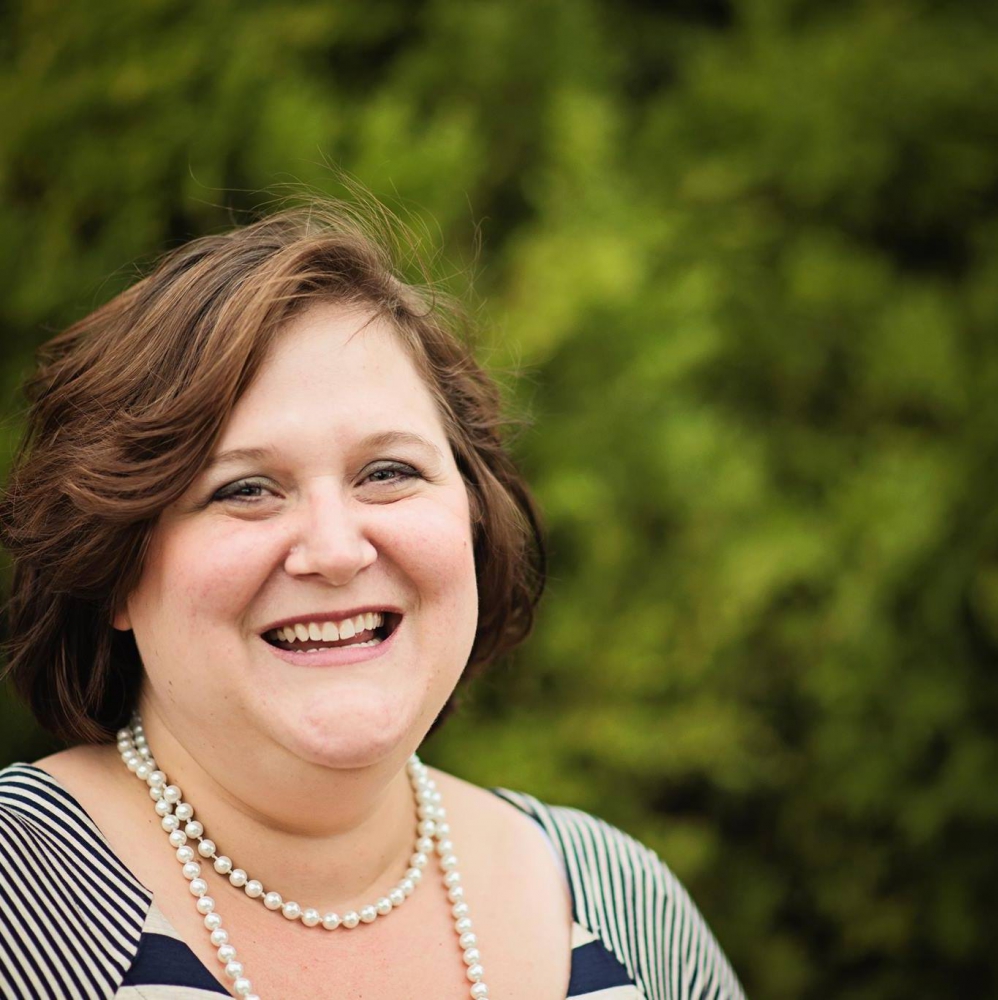 Hope N. Griffin if a full time freelance writer and published author. A graduate of Dallas Theological Seminary she uses her love of theology and scripture to explore what it means to live our Christian faith. To read more from Hope visit her website.