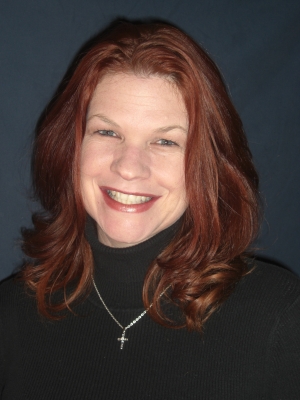 Joi, welcome to Patti's Porch! I'm thrilled to have you here. We had a little snow the other day, but I'm afraid there's no sign of it now.
Thank you, Patti. I'm glad to be here.
Tell us about your Christmas release, Christmas Rayne.
Christmas Rayne is a novella about second chances. Rayne and Justin reunite at an unlikely place: a Christmas Tree lot. Their story evolves from there.
Is this the first Christmas story you have written?
It is the first Christmas story I've written. It was a lot of fun since Christmas is by far my most favorite of holidays.
What past experiences in your life led you to write about second chances ?
I often think of the Veggie Tales song, "Our God is the God of second chances." And it rings true for me. Whenever I have to go before God with my same sin, He is always willing to give me another chance. The same goes for people in my life I've hurt.
What is your favorite thing about Christmas? (food, decorating, church activities, time with family, etc) and why?
Jesus! He is my most favorite thing about Christmas. Being a mom, I often put myself in Mary's shoes, and the Season hits me on a different level. But I really enjoy giving gifts. Jesus gave me the best gift of all. That's why I give, because He did.
What is your most vivid Christmas memory?
As a child, my father made Christmas. He really outdid himself with the whole Santa thing. He was and still is such a big kid this time of year. I just remember him leading us down the hallway to reveal a huge pile of gifts under our itty biddy tree. Then, he'd tell us how he and Santa hung out for a bit, drinking milk and eating cookies.
If you could spend Christmas anywhere in the world, where would it be and why?
I would spend it anywhere my husband and three boys are. They make Christmas for me. One day, I would really like to spend Christmas on a mission's trip with my family, though.
Tell us where we can find your book.
You can find the kindle version on amazon.com. If you'd like a signed copy, just leave me a message on my blog or on facebook.
Tell us where we can find you in cyberspace
I guess I answered that in the previous question!
Thanks for having me and God bless!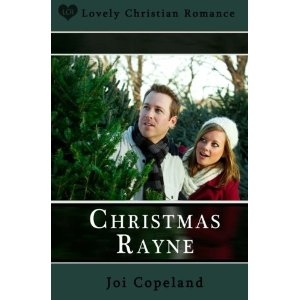 CHRISTMAS RAYNE
Rayne Adams loves Christmas time. While shopping for a Christmas tree, she runs into a love from the past. With a possible new love forming on the horizon, will the past continue to haunt her or will she be able to let it go and move on? Or is there room in her heart for her former love?
Justin Thomas made the biggest mistake of his life three years ago. Now, finding himself face to face with the one he hurt the most, can he regain her trust and her love? Or will he lose her to another? Find out in Christmas Rayne!
LEAVE A COMMENT FOR A CHANCE TO WIN A COPY OF CHRISTMAS RAYNE. (don't forget to leave us an email address)
Joi Copeland is married to a wonderful man, Chris, and has three amazing boys, She is living the dream in beautiful Denver, Colorado. Joi loves being a wife and mom and also enjoys spending time with friends over a good cup of coffee or tea. She's been a Christian for over twenty years. She's the author of two books, Hope for Tomorrow and Hope for the Journey, and one novella, Christmas Rayne.