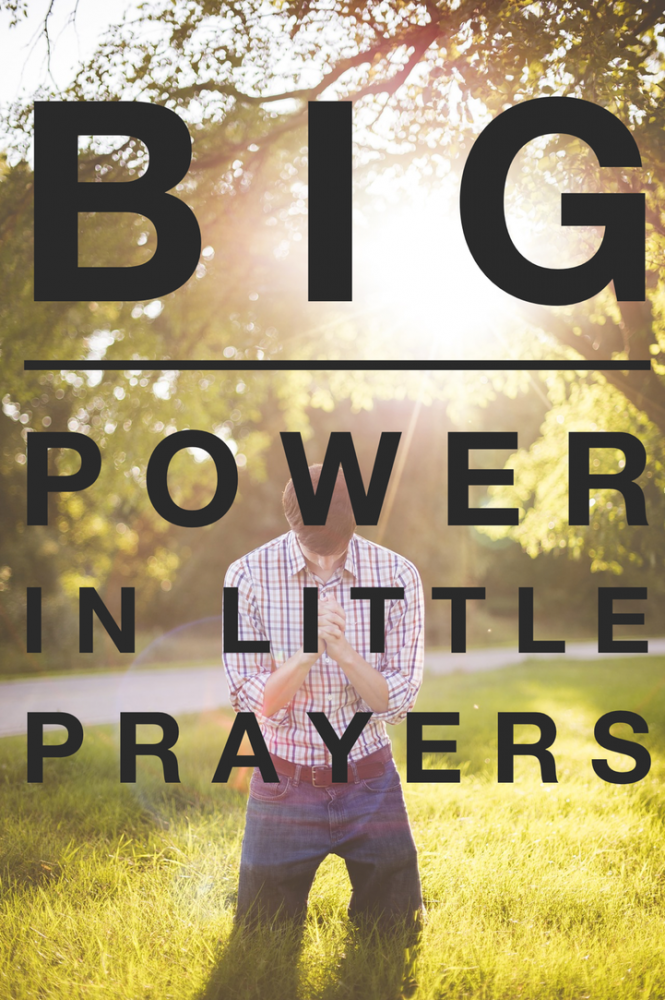 IT IS MY PLEASURE TO WELCOME AUTHOR HEATHER SMITH TO PATTI'S PORCH. HEATHER TALKS ABOUT PRAYER LIFE AND THE POWER OUR PRAYERS POSSESS.
BIG POWER IN LITTLE PRAYERS
by
Heather Norman Smith
I've always admired people who are "prayer warriors", but I have to admit, I've never felt like I fall into that category. Don't get me wrong- I enjoy talking to God, and prayer is certainly a daily practice for me, but I am so easily distracted that I often don't spend enough quality time in prayer. While my intention is not to absolve myself, I had a revelation recently that made me feel better about my prayer life, but most importantly, it filled me with awe about God's grace.
I often find myself whispering the words, "Your will be done, Lord"- when I'm driving, when I'm walking into my office, when I'm cleaning the house. My mind might be in a million different places, but those words will squeeze their way into my thoughts and I'll direct them to Him. It was while listening to a radio sermon about the Lord's Prayer a few days ago that God spoke to my spirit about this. I felt Him say that every time I had whispered those words, He had received them as a prayer and had acted on my behalf. He honored my five-word prayer. I suddenly felt like He has been ordering my steps, in part, because of my feeble little prayer for His will to be done. And then it made so much sense- little prayers are heard by a big God! I've known this for a long time, but it seemed God was making it a special point to remind me.
Let's take a look at three "little" prayers in the bible that had great impact.
And Samson called unto the LORD, and said, O Lord GOD, remember me, I pray thee,
and strengthen me, I pray thee, only this once, O God,
that I may be at once avenged of the Philistines for my two eyes Judges 16:28 (KJV)
After his prayer, Samson was given the strength to destroy the temple of Dagon.
And, behold, there came a leper and worshipped him, saying, Lord, if thou wilt,
thou canst make me clean Matthew 8:2 (KJV)
After his prayer, the leper was cleansed.:
And he said unto Jesus, Lord, remember me when thou comest into thy kingdom. Luke 23:42 (KJV)
After his prayer, the thief was promised eternal life.
In all three of these examples, the petitions were granted, even though the words spoken were few. It didn't take great orations or lengthy invocations to move the heart of God. It seems when it comes to prayer, quality is more important than quantity, and what qualifies a prayer as effective is the faith behind it.
To be sure, the more we can pray, with faith, the better! I know I should still strive daily to spend more time in prayer. There are so many things about which to pray- our families; our nation and leaders; our churches; our spiritual growth; non-believing loved ones. And those are just requests! We could spend 24/7 offering prayers of thanksgiving and praise! But, my point is that we shouldn't discount those quick prayers we utter throughout the day. 1 Thessalonians 5:17 says, "Pray without ceasing." I think that can look like this:
"Lord, help me on this test."
"Please bless my children."
"Make me more like You."
"Give us opportunities to show Your love."
"Thank you."
I'm so glad God hears and responds to "little" prayers, as well as the "big" ones.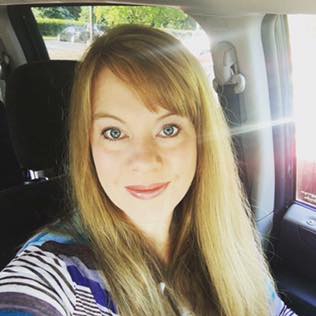 Heather lives in the Piedmont of North Carolina with her husband, Alex, and their three children, Elizabeth, Sarah, and Daniel. Along with devotions, she writes Christian Fiction. Her debut novel is set to be published next year through Ambassador International. Heather enjoys singing about Jesus and is a songwriter as well. Read her blog, and learn more about her book and music, at her website.