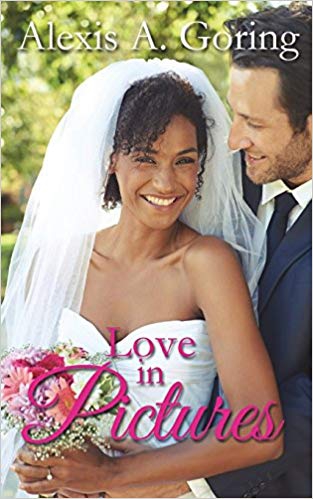 FEATURED BOOK: Love in Pictures
AUTHOR: Alexis A. Goring
PUBLISHER: Forget Me Not Romances
GENRE: Contemporary Romance
SERIES OR STAND ALONE: Stand Alone
TARGET AGE: Women ages 18 to 40
IT IS MY PLEASURE TO WELCOME AUTHOR ALEXIS GORING TO PATTI'S PORCH. ALEXIS SHARES A DEVOTIONAL, REMINDING US WHO GUIDES US DOWN THE SOMETIMES UNCERTAIN ROADS OF LIFE.
God As Our Guide
a devotional by
Alexis A. Goring
Recently, my Mom discovered a new restaurant and wanted us to try it. So she took the family there. The first time that we traveled there in her car, we became lost on the way but perfectly navigated ourselves back home after dining. This devotional God As Our Guide is inspired by our journey home after our second visit to the restaurant this September.
On the way home, my Mom took a different exit than last time. This exit put us on a road that made the journey home longer than usual. At first, I did not recognize the road. But my Mom—a well-travelled woman—was confident. Keeping her eyes on the road, she spoke words of assurance to me. "You haven't been this way before, have you?" she said. "I have and know where I'm going. It's going to be okay."
Immediately, an idea for this devotional struck me because I realized the spiritual parallel of my Mom's words that are applicable to our faith walk with God. It also reminded me of this song by Brian & Jenn Johnson You're Gonna Be Ok. But back to my realization…
I realized that in life when the journey gets long and the road ahead looks dark and we don't know where we are going or we're afraid of what's up ahead, we can rest assured that we have a Guide who has been this way before and He knows where we're going. Our Guide is Jesus Christ. He spent 33 years walking along side us on this planet Earth and He knows how to get us from Earth to Heaven. We just need to follow His lead.
The Bible says in Hebrews 4:15 that Jesus was tempted in every way that we were and there is no temptation that He has not experienced but unlike us, He did not sin. This not only made Him the perfect sacrifice "Lamb of God" (John 1:29) who died for our sins then rose again and lives as our High Priest in Heaven, it also makes Him our perfect guide throughout our journey here on Earth.
God knows that we cannot save ourselves; that is why He sent a Savior. The Savior knew He would have to come to Earth born as a baby and grow up on this planet to experience everything that we go through so that He could most effectively guide us and encourage us in our journey. We cannot say that He doesn't understand what we're going through because He's been here and He knows what it's like to experience life on Earth as a human.
Truth be told, life is not easy and the journey can become filled with trials, tribulations, roadblocks, disasters and all sorts of mayhem. But we have Jesus as our Savior and Guide! So let's look to Him for help. He's always there, on our side, waiting and willing to help us survive.
There's nothing that we cannot do with Jesus on our side! So when the road gets dark and you cannot see what's next, ask Jesus to shine His Light on your path (Psalm 119:105).
Just like my Mom spoke words of comfort to me, assuring me that we would arrive home safely without getting lost, Jesus spoke words of comfort for us promising that with Him as our Guide, we will arrive home in Heaven safely when He returns to take us there. He said (in John 16:33), "I have told you these things, so that in me you may have peace. In this world you will have trouble. But take heart! I have overcome the world."
Be encouraged, friends, and remember to look to God as your Guide.
Book Blurb for Love in Pictures:
Wedding photographer Michelle Hadley has a passion for diversity and believes that love comes in all colors. So, she's working hard to convince editors to feature her clients' images on the covers of the mainstream bridal and wedding magazines.
Despite having a career that focuses on celebrating forever love, Michelle has never actually been in a romantic relationship, and she's not looking for love, until she meets the one man she cannot forget.
Since his fiancée broke his heart, Logan Emerson's focus has been on his career. He's won awards for his work as a print journalist and dreams of greater success on television as a broadcast journalist. But his personal struggle presents many challenges that might prevent his dreams from coming true.
Michelle doesn't date often, and since his heartbreak, Logan has shied away from the dating scene. But something about Michelle awakens Logan's desire to love again.
Book purchase link for Love in Pictures: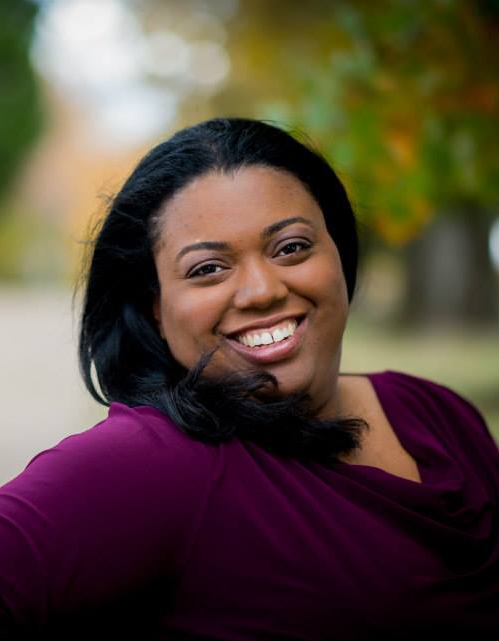 Alexis A. Goring is a passionate writer with a degree in Print Journalism and an MFA in Creative Writing. She loves the art of storytelling and hopes that her stories will connect readers with the enduring, forever love of Jesus Christ. Connect with Alexis online:
SUBSCRIBE TO PATTI'S BLOGS HERE