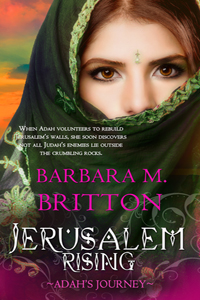 FEATURED BOOK: Jerusalem Rising: Adah's Journey
AUTHOR: Barbara M. Britton
PUBLISHER: Harbourlight Books a division of Pelican Book Group
GENRE: Biblical Fiction
SERIES OR STAND ALONE: Stand alone, but in a series of Old Testament stories
TARGET AGE: 13+
IT IS MY PLEASURE TO WELCOME AUTHOR BARBARA M. BRITTON TO PATTI'S PORCH. BARBARA EXPLAINS WHY HER BIBILICAL FICTION STORIES DEPEND UPON HOW MUCH INFORMATION GOD PROVIDES IN THE BIBLE.
BARBARA IS OFFERING A GIVEAWAY! SIMPLY LEAVE A COMMENT BELOW TO ENTER THE DRAWING FOR A PRINT COPY OF JERUSALEM RISING: ADAH'S JOURNEY.
WRITING WHEN GOD IS SILENT AND WHEN HE'S NOT
by
Barbara M. Britton
I enjoy writing Biblical fiction. I always say, God has the best story lines. Though, when I look back on the books I have written, writing about God's stories isn't always the same. Each of my novels has had a different journey shedding light on God's Word.
My latest novel, Jerusalem Rising, was the easiest to write. Not because I had practice writing in the genre, but because God laid out a linear plotline in the story of Nehemiah. I followed the daughters of Shallum as they helped Nehemiah rebuild Jerusalem's wall. God had a beginning, middle, and an end to Nehemiah's goal and the bad guys were baked right into the plot. My story is basically God's story from chapters 1-8 of Nehemiah.
The second book in my series highlighted the end to the book of Judges where women are wife-napped so the tribe of Benjamin can survive. God gives us a cliffhanger at the end of chapter 21 of Judges. The girls are taken and then the story ends. We know the tribe of Benjamin survived because the first king of Israel, King Saul, came from the tribe of Benjamin. The apostle Paul did too. But, God didn't say how the women adjusted to life in a new tribe, with new husbands. I had to place myself in the girl's sandals and draft a story using the backstory of Judges. That is not as easy to write as having Nehemiah come, conquer, and celebrate victory.
My debut novel of Biblical fiction was different again. I took the servant girl from the story of Naaman in II Kings 5 and gave her a backstory and a future story. God had revealed her capture by the enemy and Naaman's (the enemy army commander's) healing of leprosy, but after Naaman is healed, we don't hear about the servant girl anymore. Did she get her freedom? We don't know. Since this was my first story of Biblical fiction, I changed where Naaman was healed and who was at the healing. I changed Naaman's name to Naabak, so my readership would know my story was similar, but not exact, to the Bible. I always keep the theology the same. However, I learned not all readers like changes to Bible stories, even if they are small.
And, there is another type of Biblical fiction that I haven't written. This is when a Bible story is moved to a more modern time period. We have a similar story with the same theme, but the reader may not know it's a Bible story because it is set in the Old West or Medieval Times or even present day.
My husband told me when I was teaching chapel, "The Bible is the most exciting book. Don't bore people with it." My husband is right. We serve a Living God who has given us His Living Word. I feel blessed to be able to write Biblical fiction and bring little known Bible stories to light.
What type of Biblical fiction do you prefer?
Book blurb for Jerusalem Rising: Adah's Journey:
When Adah bat Shallum finds the governor of Judah weeping over the crumbling wall of Jerusalem, she learns the reason for Nehemiah's unexpected visit—God has called him to rebuild the wall around the City of David.
Nehemiah challenges the men of Jerusalem to labor on the wall and in return, the names of their fathers will be written in the annals for future generations to cherish. But Adah has one sister and no brothers. Should her father who rules a half-district of Jerusalem be forgotten forever?
Adah bravely vows to rebuild her city's wall, though she soon discovers that Jerusalem not only has enemies outside of the city, but also within. Can Adah, her sister, and the men they love, honor God's call? Or will their mission be crushed by the same rocks they hope to raise.
DON'T FORGET TO LEAVE A COMMENT TO BE PLACED IN THE DRAWING TO WIN A PRINT COPY OF JERUSALEM RISING: ADAH'S JOURNEY BETWEEN NOW AND TUESDAY, OCTOBER 30TH AT MIDNIGHT MDT. (US citizens only eligible for print copy)
BY LEAVING A COMMENT, YOU GRANT PERMISSION FOR YOUR EMAIL TO BE REVEALED TO THE AUTHOR IF YOU ARE THE WINNER TO FACILITATE RECEIPT OF YOUR BOOK.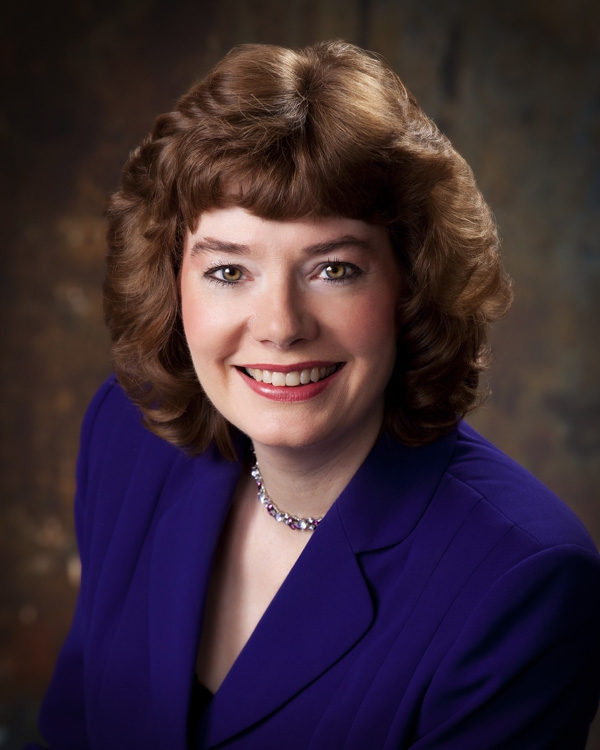 Barbara M. Britton lives in Wisconsin and writes Christian Fiction for teens and adults. She has a nutrition degree from Baylor University but loves to dip healthy strawberries in chocolate. Barb brings little known Bible characters to light in her Tribes of Israel series. Connect with Barb online: