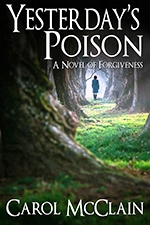 FEATURED BOOK: Yesterday's Poison
AUTHOR: Carol McClain
PUBLISHER: IngramSpark
GENRE: Christian Women's Fiction
SERIES OR STAND ALONE: stand alone
TARGET AGE: 25+
IT IS MY PLEAUSRE TO WELCOME AUTHOR CAROL McCLAIN TO PATTI'S PORCH. CAROL SHARES HER THOUGHTS ON THE IMPORTANCE OF FORGIVENESS.
CAROL IS OFFERING A GIVEAWAY! SIMPLY LEAVE A COMMENT BELOW TO ENTER THE DRAWING FOR A AN EBOOK COPY OF YESTERDAY'S POISION.
THE WRONGS WE DO
by
Carol McClain
Have you ever cringed at the wrong you've done in your life? If you're lucky, it's been little things, maybe embarrassing actions, but you still wish you'd never done them.
Some of us weren't so good, either in fact or imagination. We look at our pasts and pray no one ever finds out.
The good news, of course, is that God forgave everything. There's a plethora of Scripture confirming this. Here's one: "'I, even I, am he who blots out your transgressions, for my own sake, and remembers your sins no more'" Isaiah 43:25 NIV.
Seeing as we've been given such a great and precious promise, how can we hold the wrongdoings of others against them?
If we're lucky, like our own peccadillos, the wrongs of others are small. Maybe someone got the man you like in singles' group. Perhaps a friend snubbed you and forgot to invite you to a big Valentine's shindig.
For some of us, forgiveness seems too great to give. Incest. Adultery. Murder.
It doesn't matter. God commands forgiveness. Think of Jesus on the cross. He asked God to forgive those who murdered Him. They did not know what they did. Stephen, upon being stoned, prayed for forgiveness on those who tortured him.
"Get rid of all bitterness, rage and anger, brawling and slander, along with every form of malice. Be kind and compassionate to one another, forgiving each other, just as in Christ God forgave you" Eph. 4:31-32 NIV.
Forgiveness in no way condones the wrong done. It doesn't say what someone did was okay. Wrong is wrong. However, forgiveness sets you free. It releases you from the pain. We've all heard people say, "I'll forgive, but I'll never forget." In truth, they haven't forgiven and decided to carry all the hurt with them for the rest of their lives.
This is the truth my characters in Yesterday's Poison learned. Three friends with three toxic pasts learn that drinking yesterday's poison will destroy them today and forever.
Book blurb for Yesterday's Poison
After her boyfriend betrays her, Torie Sullivan careens into a ditch in a drunken fury. Paramedic Adam Benedict rescues the unconscious woman, then realizes she's one of the middle school bullies who tormented him twelve years ago. The encounter rips open scars he thought had healed.
While kayaking one morning, Adam discovers Torie bathing in the frigid waters of Hookskill Preserve. He then learns she's living in a lean-to in the forested preserve. Despite his hatred for her, Adam's innate compassion won't allow him to leave Torie in the wilds of Albany County. He offers her a secure, private room in his minuscule cabin.
When tragedy strikes Adam's family, his girlfriend Maya Vitale gives Torie a room in her apartment. Torie envies Maya's idyllic life, unaware she, too, hides a dark and shameful past.
Each character drinks yesterday's poison. Their friendships intertwine their lives and expose their toxic pasts. They must learn to forgive the unpardonable.
Buy Links:
DON'T FORGET TO LEAVE A COMMENT TO BE PLACED IN THE DRAWING TO WIN AN EBOOK COPY OF YESTERDAY'S POISION BETWEEN NOW AND TUESDAY, JANUARY 29TH AT MIDNIGHT MST.
BY LEAVING A COMMENT, YOU GRANT PERMISSION FOR YOUR EMAIL TO BE REVEALED TO THE AUTHOR IF YOU ARE THE WINNER TO FACILITATE RECEIPT OF YOUR BOOK.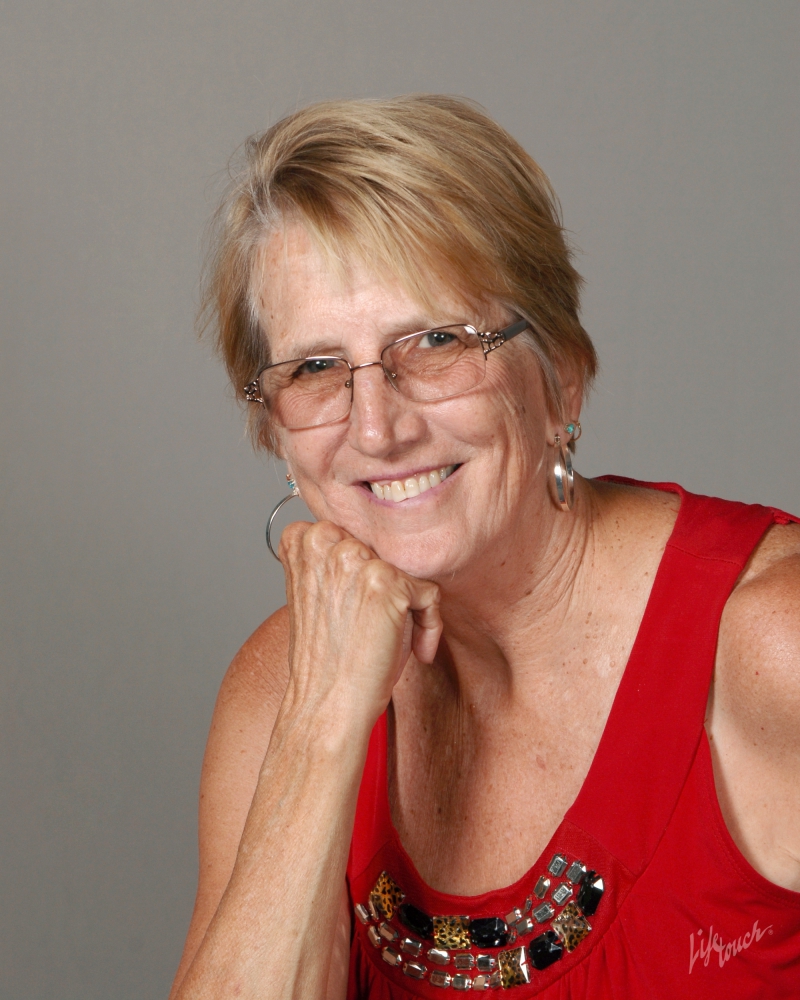 Author Carol McClain is an eclectic artist and author of three books. Her interests vary as much as the Tennessee weather—running, bassoons, jazz, stained glass and, of course, writing. She's a transplant from New York who now lives in the hills of East Tennessee with her husband and overactive Springer spaniel.
She is the president of ACFW Knoxville and the secretary of the Authors' Guild of Tennessee. Currently, she serves as course coordinator for the ACFW loop.
In her "free time" she teaches life skills in the local jail and supervises student teachers for WGU.
Connect with Carol online: