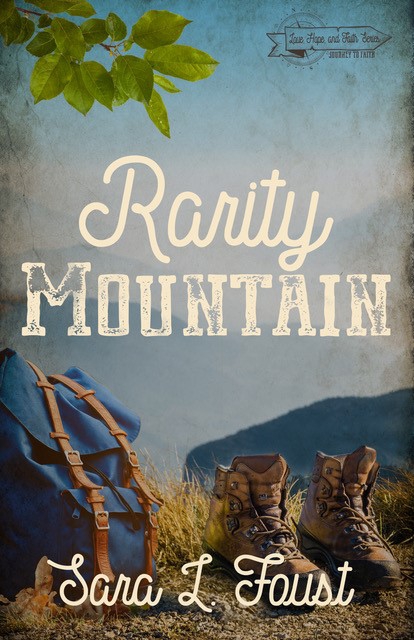 TITLE: Rarity Mountain
AUTHOR: Sara L. Foust
PUBLISHER: Mantle Rock Publishing, Inc.
GENRE: Inspirational Romantic Suspense
SERIES OR STAND ALONE: Third book in Love, Hope and Faith Series
(can be read as a stand alone)
TARGET AGE: Adult
IT IS MY PLEASURE TO WELCOME AUTHOR SARA FAUST TO PATTI'S PORCH. SARA, AUTHOR OF THE LOVE, HOPE, AND FAITH SERIES, SHARES WHAT SHE HAS LEARNED ABOUT ALL THREE DURING HER SPIRITUAL JOURNEY.
SARA IS OFFERING A GIVEAWAY! SIMPLY LEAVE A COMMENT BELOW TO ENTER THE DRAWING FOR WINNER'S CHOICE OF AN EBOOK OR PAPERBACK COPY OF RARITY MOUNTAIN.
LIFE is HARD BEAUTIFUL
by
Sara L. Foust
Life is hard. It seems one trial often leads to the next, with only a brief reprieve in between. We know God never promised the walk would be easy. And He always keeps His word. I've made so many mistakes along the way. I've done so many things I'm not proud of, especially in my teen years before I was saved. I'm 36 now, and it has taken years to work through some of the emotional toils I unknowingly inflicted upon myself. Years to fully forgive myself for some of my past sins. And yet, through all those painful moments, God has been at my side. I wouldn't have made it had He not been.
He has chosen to continue to bless me as I heal. He has chosen to continue to love me, even as I make more mistakes every day. It has taken a long time for me to realize, and come to accept, that my worth isn't in my performance or lack thereof. My worth comes from Him. My identity is defined by Him. "For we are his workmanship, created in Christ Jesus unto good works, which God hath before ordained that we should walk in them." (Ephesians 2:10 KJV) He created me with purpose, on purpose, for a purpose. Despite my sins, or maybe even because of them, He has a plan for me to use my past experiences toward future good works. I am unique. My experiences are unique. And that gives me the unique ability to help others in a different way than everyone else around me.
God has given me more than I ever deserve, during my current struggles, during all my past ones, during all my future ones. Because of His great care and love in creating me, I can rest assured that no matter what comes He has a vested interest. God, the one who created the stars and the moon, the tides and the seasons, the miracle of reproduction and death, has a vested interest in me.
Every day I wake up, I can be certain He is with me (Isaiah 41:10). I can be certain that He cares about my future and wants what is best for me (Jeremiah 29:11). I can be certain that He is helping me (Hebrews 13:6). And most importantly, no matter what I have done, no matter what I feel I deserve, I can be certain that He loves me (Romans 5:8). So, yes, life is often hard, but it's also incredibly beautiful, filled with blessings, and wonderful because of His great love for me.
Blurb for Rarity Mountain:
On the surface, SIMON FINCUFF and FERN STRONGBOW have nothing in common. Simon has served his sentence, but his past conviction still haunts him. Fern is a veterinarian and grew up on an off-the-grid homestead. The one thing they share? Each has a dark secret they would do almost anything to protect.
When their current careers are yanked away, they are left scrambling to pick up the pieces. A reality television show falls into their paths, offering a life-changing opportunity that tests their resolve and their faith.
These two unlikely partners must battle to survive for thirty days in the untouched wilderness of Rarity Mountain with only a handful of survival items and a director who is out for drama, no matter the cost. With their lives and their carefully guarded skeletons on the line, they will discover how far they are willing to go to win the million-dollar prize for Survival Tennessee.
Buy Links:
DON'T FORGET TO LEAVE A COMMENT TO BE PLACED IN THE DRAWING TO WIN A CHOICE OF AN EBOOK OR PRINT COPY OF RARITY MOUNTAIN) BETWEEN NOW AND TUESDAY, APRIL 2ND AT MIDNIGHT MDT. (US residents only eligible for print copy).
BY LEAVING A COMMENT, YOU GRANT PERMISSION FOR YOUR EMAIL TO BE REVEALED TO THE AUTHOR IF YOU ARE THE WINNER TO FACILITATE RECEIPT OF YOUR BOOK.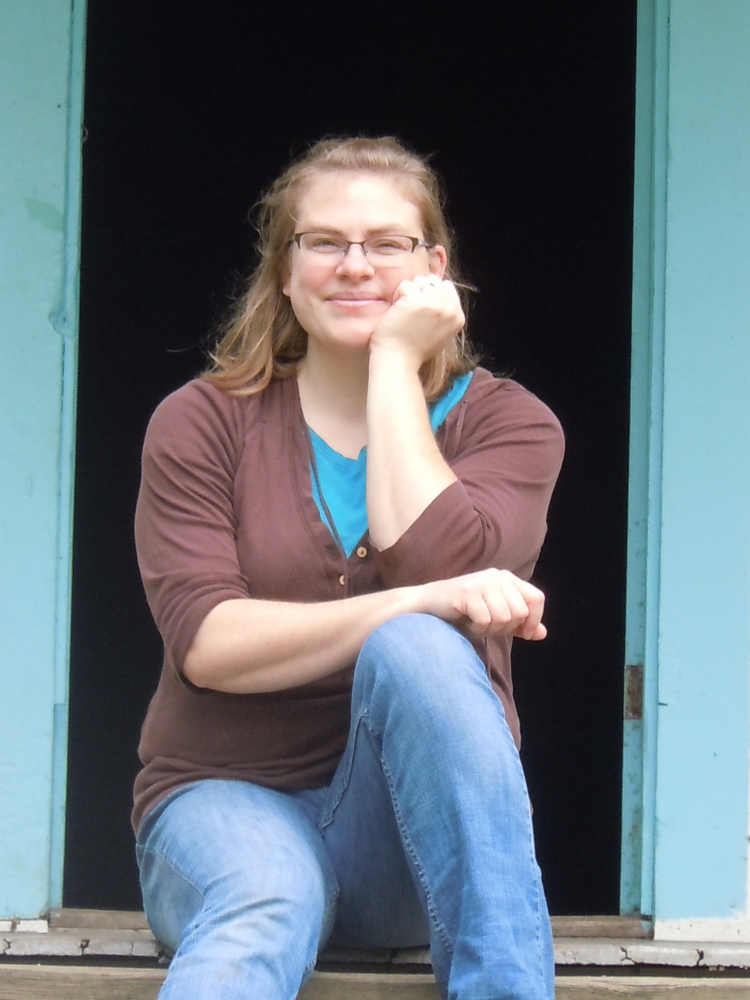 Sara L. Foust is a multi-published, award-winning author and homeschooling mother of five who writes surrounded by the beauty of East Tennessee. She earned her Bachelor's degree in Animal Science from the University of Tennessee and is a member of American Christian Fiction Writers. She is the author of the Love, Hope, and Faith Series, which includes Callum's Compass (2017), Camp Hope (2018), and Rarity Mountain (March 2019). She also has a story, Leap of Faith" in Chicken Soup for the Soul: Step Outside Your Comfort Zone and a novella, Of Walls (November 2018). Sara finds inspiration in her faith, her family, and the beauty of nature. When she isn't writing, you can find her reading, camping, and spending time outdoors with her family. To learn more about her and her work or to become a part of her email friend's group, please visit her website.
Patti here:
I am honored to be an influencer for Sara's recent release, Rarity Mountain. Below is my review:
Rarity Mountain takes the premise of survival for money off the TV screen and puts it between the pages of a book. Author Sara Foust has created the drama of two people enduring intense physical denial, discomfort, and dodging danger to win the cash prize that will solve all their problems.
Yet, the two contestants, Simon Fincuff and Dr. Fern Strongbow discover that their physical well-being is not all that's at stake. Forced to face their own personal demons of their pasts, both grow in not only stamina, but in a knowledge of themselves, each other, and God.
Add to the drama the strange and complex nature and motivations of the creator of the reality TV show, Survival Tennessee, and you have a novel filled with colorful characters, suspense, and pulse pounding adventure.
Rarity Mountain is the third in the Love, Hope, and Faith Series. This wilderness adventure story explores not only the question of how far the characters will go to achieve financial gain, but how much courage they have to confront the darkest secrets of the past
I recommend this book to readers who enjoy romance with an inteallenging faith journey.
SUBSCRIBE TO PATTI'S BLOGS HERE