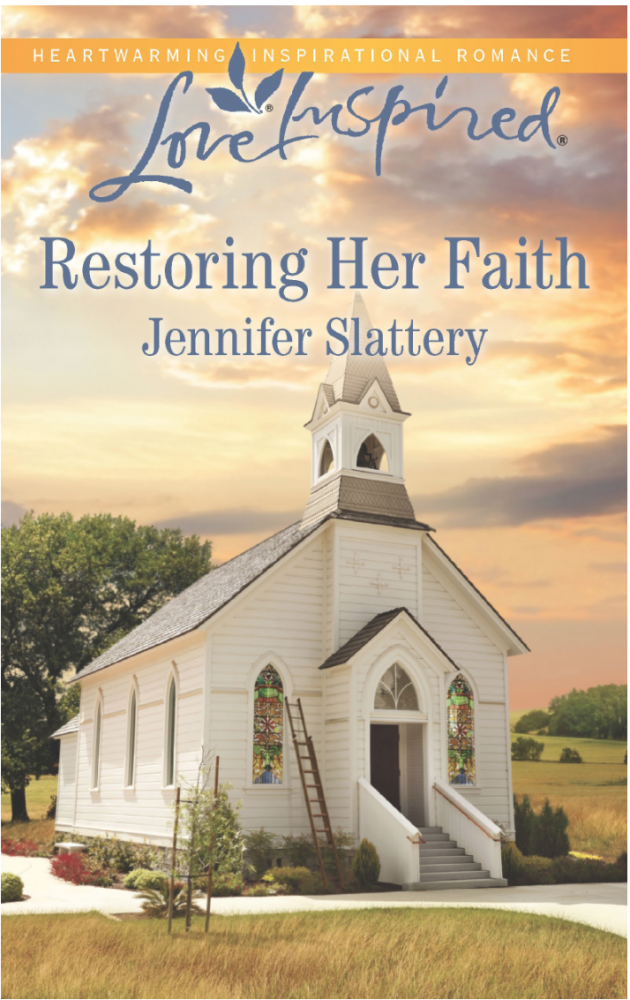 FEATURED BOOK: Restoring Her Faith
AUTHOR: Jennifer Slattery
PUBLISHER: Love Inspired
GENRE: contemporary romance
SERIES OR STAND ALONE: stand alone
TARGET AGE: adult
IT IS MY PLEASURE TO WELCOME AUTHOR JENNIFER SLATTERY TO PATTI'S PORCH. JENNIFER SHARES HER THOUGHTS ON THE WISDOM OF SEEKING GOD IN TIMES OF TROUBLE.
IN THE MIDDLE OF THE HARD
by
Jennifer Slattery
You know those people who are always asking for advice but never seem to follow it? Um … that could be me. I often preface a conversation with, "So, I may not agree with you" – translation, I probably won't.—"but how do you think I …"
What I'm really saying is, "I want you to tell me what I want to hear, to confirm that my thoughts and ideas regarding this are correct."
What a fool I must seem to even ask the question!
Then again, my friends are only human, and as such, prone to faulty reasoning. I'd certainly never treat God, the all-knowing, all-powerful, brilliant Creator of the universe that way … right?
If my past responses to difficult situations are any indication …
"Lord, this hurts! I can't lose my job now/deal with sickness now/walk through this relational issue now! It's not fair! It's not right! I. Don't. Like. This! Please help me!"
To which God often replies: Draw near to Me. Surrender to Me. Don't run from the pain or the trial; instead, press into Me, and let Me grow you through it.
Except in the middle of the hard, I don't want to hear that. All I want is for the pain to end, so I repeat my prayers again and again, adding a few more, "Please helps!" Or else I cry, call my closest friends and tell them how terrible my life has become, and maybe pray some more, with my ear bent on my problem rather than God's voice.
When I do, I'm behaving precisely like the double-minded Christian James, Jesus' brother, talks about in James chapter one.
"Consider it pure joy," he says, "whenever you face trials of many kinds, because you know that the testing of your faith produces perseverance." And in the middle of the hard, when you feel you've lost your strength to endure and don't know what to do next, ask God, the omniscient One, for wisdom, for His guidance is ever ready and true. "But when you ask, you must believe and not doubt—" God's wisdom or ability to give it. "—because the one who doubts is like a wave of the sea, blown and tossed by the wind. … Such a person is double-minded and unstable in all they do" (James 1:2-8, NLT).
I hate to admit it, but there have been many times when my thoughts have resembled a storm-tossed boat, surging first this way then another, following whatever logic feels right or most comforting in the moment, instead of remaining anchored in truth. When this happens, I become double-minded, having one foot in Christ and one in the "world" of human logic.
But here's the deal: When we come to God in the middle of our trial, we're doing more than crying out for help. We're saying we'll follow His aid, however He chooses to give it. That may mean plucking us out of the situation, but more often than not, he teaches us how to stand in the throws of it. When, in the middle of our desperate pleas, He pulls us close and whispers to our hearts, "Stay. Remain. And lean on me," we're given a choice—we can gravitate toward the most palatable solutions, or we can say, "Okay. I trust You, God. Because you said so, I will."
Though our friends' wisdom, on occasion, might fail, God's never will. When I understand that and all the love tied up in it, I'd be foolish to do anything but obey.
Let's talk about this! How easy is it for you to follow God's guidance in the middle of trials? How might remembering who God is—all loving and all knowing—help?
Blurb for Restoring Her Faith:
She left belief behind…Yet this family could change her mind.
With two boys to raise, a fledgling contracting business to run and a family ranch to keep afloat, widower Drake Owens finds his hands aren't just full they're overflowing. When Faith Nichols is hired to help him renovate the church, he's drawn to the beautiful artist, but he can't fall for a woman who isn't a believer. Can love restore her faith and his heart?
Buy it here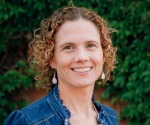 Jennifer Slattery is a writer and international speaker who has addressed women's groups, church groups, Bible studies, and other writers across the nation. She's the author of six contemporary novels and maintains a devotional blog found at Jennifer Slattery Lives Out Loud. She has a passion for helping women discover, embrace, and live out who they are in Christ. As the founder of Wholly Loved Ministries, she and her team partner with churches to facilitate events designed to help women rest in their true worth and live with maximum impact. When not writing, reading, or editing, Jennifer loves going on mall dates with her adult daughter and coffee dates with her hilariously fun husband.
SUBSCRIBE TO PATTI'S BLOGS HERE