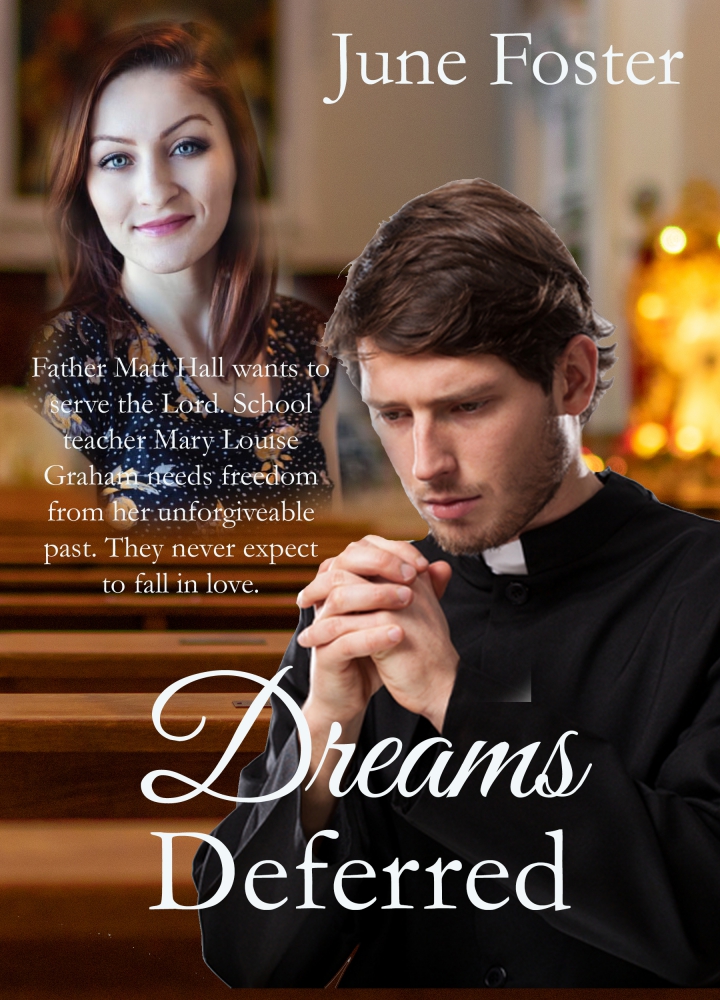 FEATURED BOOK: Dreams Deferred
AUTHOR: June Foster
PUBLISHER: Winged Publications
GENRE: Contemporary romance
SERIES OR STAND ALONE: stand alone
TARGET AGE: 18-90
IT IS MY PLEASURE TO WELCOME AUTHOR JUNE FOSTER TO PATTI''S PORCH. JUNE SHARES HER OBSERVATIONS OF THE WAY NONBELIEVERS PERCEIVE CHRISTIANS.
JUNE IS OFFERING A GIVEAWAY! SIMPLY LEAVE A COMMENT BELOW TO ENTER THE DRAWING FOR AN EBOOK COPY OF DREAMS DEFERRED.
CHRISTIANS AND NONBELIEVERS
by
June Foster
I'm a Christian. I read my Bible and pray. I go to church on Sunday and Wednesday night and love spending time with other Christians.
The non-believers in my life observe my lifestyle. From what they see, they likely think this is what it means to be a Christian. Spending a lot of time reading some boring book and doing who knows what in the large building over there on Highway 157.
Oh, and they might pick up on some of my conservative, right winged rhetoric at times. That's the definition of a Christian to them. That's what it's like to be religious, and they likely don't want any part of it.
As I read Psalm 63, I thought about King David who found himself in an unfriendly environment with circumstances beyond his control. He fled to the Judean Desert to escape a revolt instigated against him by his son Absalom.
What does he do in the midst of the dry and parched land? He calls out to God and worships Him. He declares that he will praise Him as long as he lives and lifts up his hands to the Lord.
Wait a minute. That sounds kind of like what we do in our church. You know. When we're in the sanctuary.
I sense a misinterpretation of what's going on here. A Christian is not what she does on Sunday or what book she reads, although attending church and reading the Bible are vital. Being a Christian is what dwells in one's heart.
David was desperate as he sought safety from his enemies, and he sought God, much in the same way we do in church.
I see a disconnect here. In the US, it's possible that non-believers see only the cultural descriptors of a Christian. Somehow, I wish our hearts were more on display—the part of us that has been declared righteous by our Savior.
Christians, let's pray that non-believers will see our hearts, not just our actions.
Question: how can we better represent the Lord Jesus Christ to the world?
Blurb for Dreams Deferred
Frances Matthew Hall is obedient to family tradition: all firstborn sons will serve as a priest. Now Matt officiates at St. Aloysius Catholic Church in San Antonio, Texas. But when on Easter Sunday, he notices a beautiful young woman who takes his breath away, he must fight against his attraction to her or leave the priesthood and alienate his entire family.
Mary Louise Graham is a middle school teacher and devout catholic. Yet no amount of service to the community can ease the heavy load of guilt she carries. God can never forgive her unspeakable mistake. But when Father Matt tells her about a forgiving God through His son Jesus Christ, she's free. Only thing, the Godly priest now means more to her than he should.
Can two people find their way to each other amidst insurmountable obstacles? Dreams Deferred is inspired by the author's great grandfather and great grandmother's story.
DON'T FORGET TO LEAVE A COMMENT TO BE PLACED IN THE DRAWING TO WIN AN EBOOK COPY OF DREAMS DEFERRED BETWEEN NOW AND TUESDAY, MAY 28TH AT MIDNIGHT MDT.
BY LEAVING A COMMENT, YOU GRANT PERMISSION FOR YOUR EMAIL TO BE REVEALED TO THE AUTHOR IF YOU ARE THE WINNER TO FACILITATE RECEIPT OF YOUR BOOK.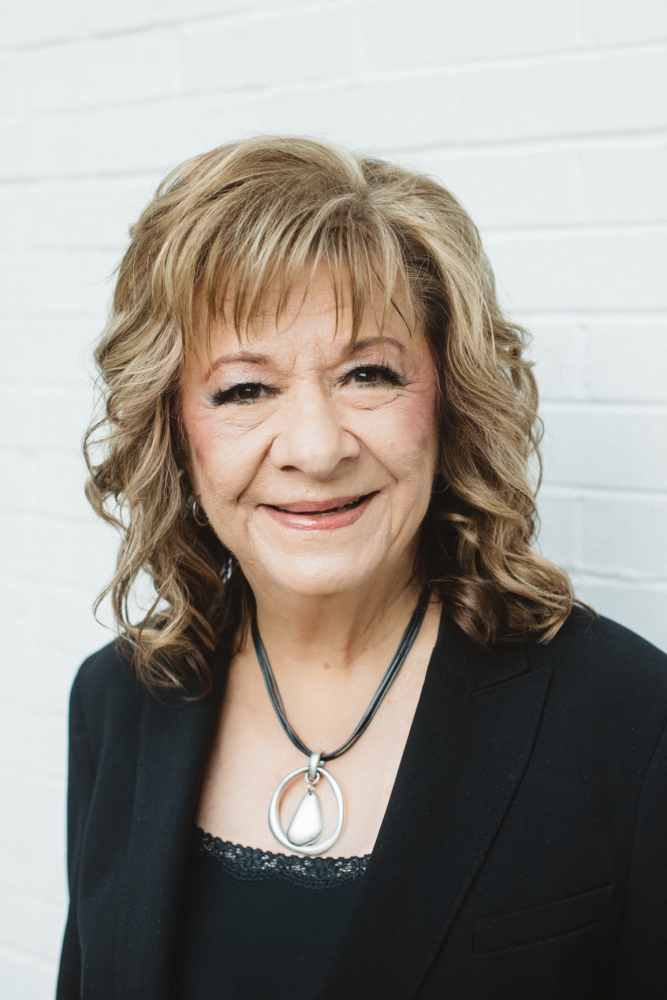 June Foster is an award-winning author who began her writing career in an RV roaming around the USA with her husband, Joe. She brags about visiting a location before it becomes the setting in her next contemporary romance or romantic suspense. June's characters find themselves in precarious circumstances where only God can offer redemption and ultimately freedom. To date June has seen publication of 19 novels and 1 devotional. Find June at junefoster.com.