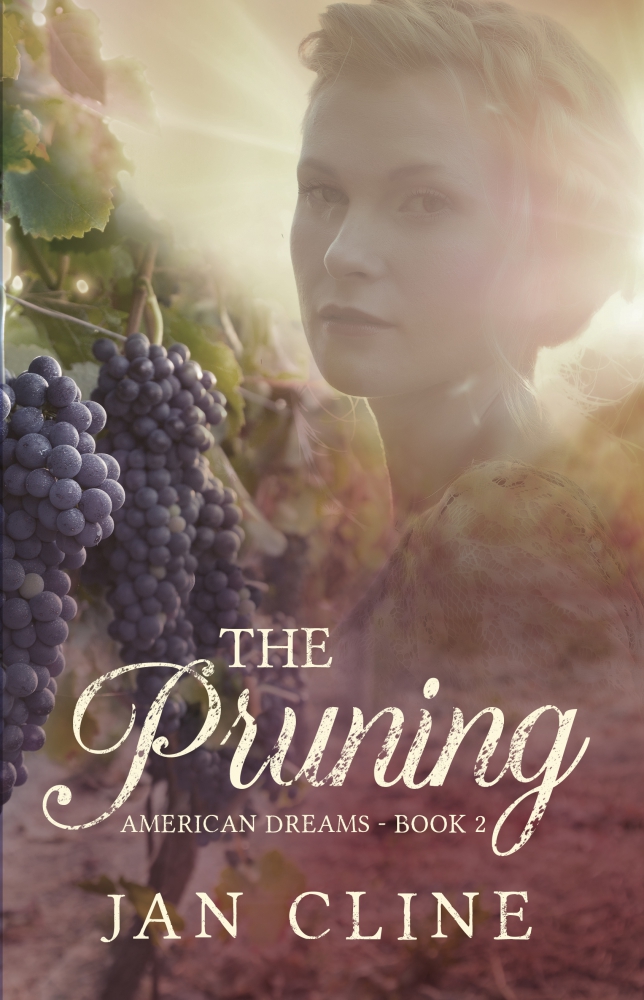 FEATURED BOOK: The Pruning
AUTHOR: Jan Cline
PUBLISHER: WordCrafts Press
GENRE: Women's Fiction/Historical Romance
SERIES OR STAND ALONE: Book 2 in American Dreams Series
TARGET AGE: 25-65
IT IS MY PLEASURE TO WELCOME AUTHOR JAN CLINE TO PATTI'S PORCH. JAN SHARES THE ORIGIN OF HER LOVE FOR HISTORY AND WAYS TO KEEP OUR OWN HISTORY ALIVE.
JAN IS OFFERING A GIVEAWAY! SIMPLY LEAVE A COMMENT BELOW TO ENTER THE DRAWING FOR A PAPERBACK COPY OF THE PRUNING.
HOW MUCH HISTORY KNOWLEDGE IS ENOUGH?
by
Jan Cline
I've been a history lover all my life—thanks to my dad. Our car stopped at every road-side marker, museum, and historical point of interest as we traveled on our summer vacations. Did we ride the rollercoasters at Disneyland? Nope, even though we lived close by. Instead Dad would find interesting places like ghost towns where we could pan for gold, or Indian burial grounds where we could hunt for arrowheads. This was his legacy to us. It's what I knew.
So my desire to write fiction drew me back to that thing I knew, and loved. History. I thought it would be easy, until I discovered how much history knowledge I'd missed, despite my father's best attempt at hands-on education. I had to do my own research and know my facts. Most historical writers spend hours digging into records, articles, and even encyclopedias to bring readers authentic stories. I love to bring the past to life for my readers.
My current series, American Dreams, has been fun to research. I learned so much about the struggles of my grandparents and parents. We all have treasures of facts in our families about hardships and joys. The problem is, most of it isn't written down. Our family history is indeed a treasure, and it's up to us to dig it up. It's a shame to waste the stories of our heritage…or let them be lost and forgotten. I wish I had quizzed my grandparents and parents more while I had them, for now they are gone.
History books and movies are no substitute for personal stories told by our friends and family. Creating family trees, researching your roots, and sharing those stories with the next generation is important to keep our true history alive. I encourage all my readers to explore American history and use road trips to discover nuggets of our nation's past. I will always treasure those detours to points of historical interest my dad took for the sake of instilling a love for history, and ensuring we never took for granted the challenges of our ancestors.
The American Dreams stories follow families that lived through some of America's hardest times—the dust bowl of the mid-west plains, the great depression, and then WW2. The main characters are strong women who show us how to combine character with faith to survive pain and sorrow. I hope that after reading them you will delve into your own history and find the gems of stories to pass on to the younger generation.
Book Blurb for The Pruning:
Clarissa Wilding can't run away from her past. Moving from the drought-ridden Kansas plains to the green hills of the Pacific Northwest has only drawn her secrets to the surface, threatening the new life she has built with her husband Frank, and their boys. When Frank introduces her to his brother, everything changes, and Clarissa must deal with new revelations that test their family bond and may forever alter their happiness.
Patti's Review of The Pruning
The Pruning by Jan Cline tells the story of the Wilding family, who leave heartache and despair behind in dust bowl Kansas for the promise of a new life in the Pacific Northwest. This book held my attention from the very first scene. Clarissa, wife to Frank and mother of two boys, runs smack dab into her past the moment the family steps off the train in their new location.
The author does a wonderful job of developing characterization, taking us to the heart of the conflicting emotions of her characters and exploring the versatility of family dynamics. The situations the family encounters are unique and challenging. I laughed and cried with these realistic characters who encountered adversity, endured hardship, and learned how to forgive. I particularly liked Elijah. The quiet presence of this family friend held the strongest influence in times of trouble with his unwavering faith in God and belief that God is always in control.
It was a pleasure to read a book set in this time period by an author who takes great store in research and accuracy.
This is book two in Jan Cline's American Dreams series. Even though I had not read book one, there was enough reference to past events to grasp the continuity of this ongoing story. However, I now have added book one, Heaven's Sky, to my must read list!
DON'T FORGET TO LEAVE A COMMENT TO BE PLACED IN THE DRAWING TO WIN A PAPERBACK COPY OF THE PRUNING BETWEEN NOW AND TUESDAY, AUGUST 6TH AT MIDNIGHT MDT. (US residents only eligible)
BY LEAVING A COMMENT, YOU GRANT PERMISSION FOR YOUR EMAIL TO BE REVEALED TO THE AUTHOR IF YOU ARE THE WINNER TO FACILITATE RECEIPT OF YOUR BOOK.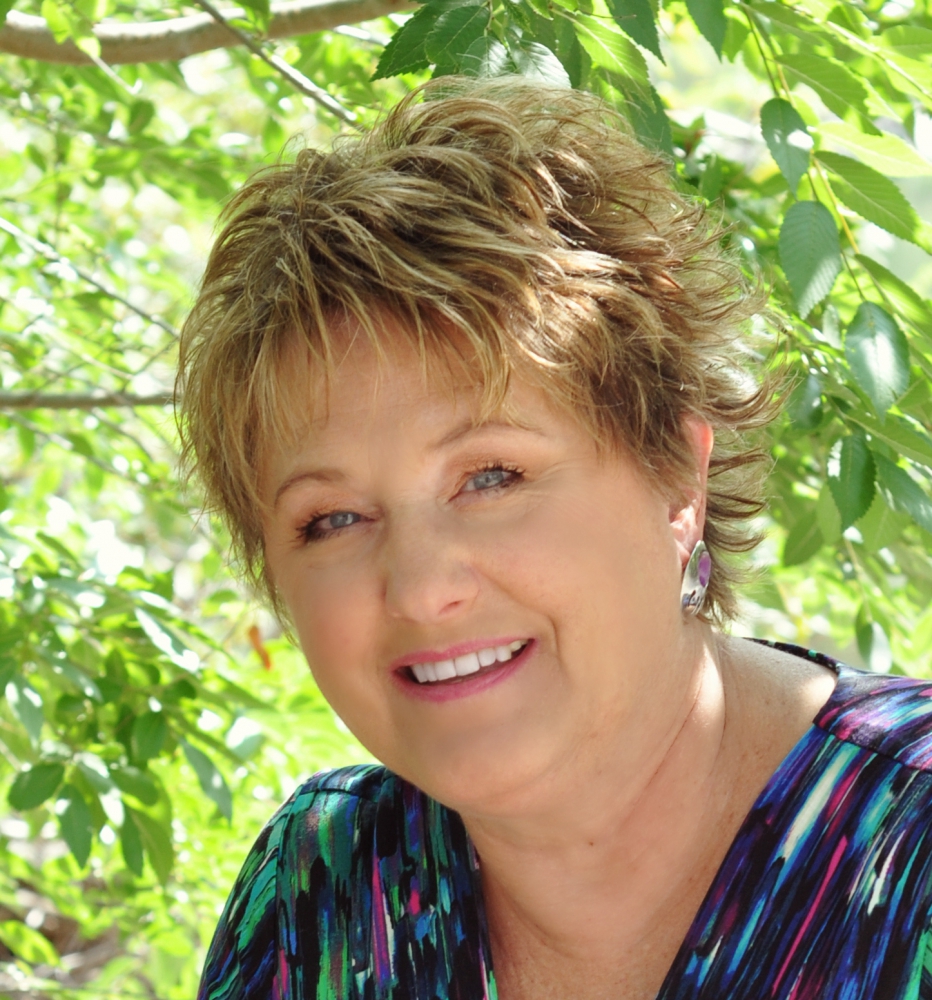 Jan Cline is a firm believer in late bloomers. She began her writing journey at a very young age, but didn't venture into fiction writing until 2009 when a friend dared her to write a novel. Her love for relics and history pointed her to America's untold stories of the 1930s and 40s, and her first published novel, Emancipated Heart, tells the story of a Japanese American family living in an internment camp during WW2. To Jan, researching is just as fun as putting pen to paper, especially when it requires travel to places she's never been.
Jan lives in northern Idaho with her husband and spoiled dog, and enjoys golf, crafting, painting, and spending time with her nine grandchildren at the family lake cabin.
Follow Jan on her Facebook author page.
Visit her website and sign up for her newsletter. You'll receive a free short story!
SUBSCRIBE TO PATTI'S BLOGS HERE