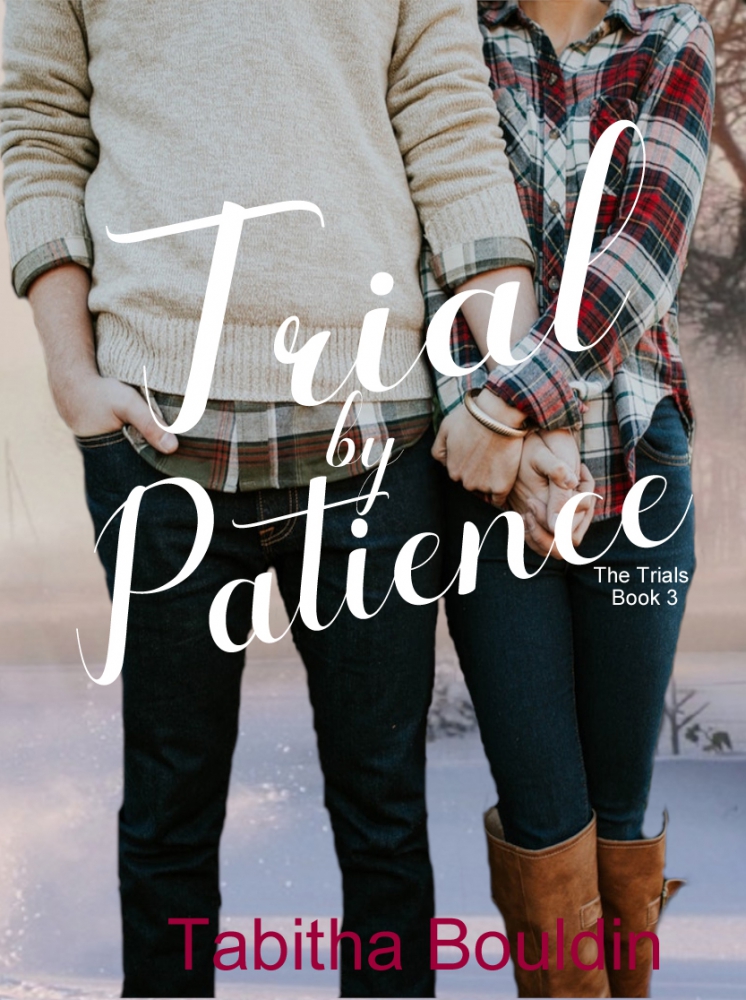 FEATURED BOOK: Trial by Patience
AUTHOR: Tabitha Bouldin
PUBLISHER: Through the Fire
GENRE: Contemporary Christian Romance
SERIES OR STAND ALONE: Series, but book can stand alone
TARGET AGE: Adult
IT IS MY PLEASURE TO WELCOME AUTHOR TABITHA BOULDIN TO PATTI'S PORCH. TABITHA SHARES THE REASON WHY SHE GAVE UNUSUAL GIFTS TO HER CHARACTERS.
TABITHA IS OFFERING A GIVEAWAY! SIMPLY LEAVE A COMMENT BELOW TO ENTER THE DRAWING FOR AN ECOPY OF TRIAL BY PATIENCE.
WHAT'S THE PURPOSE OF MY UNIQUE CHARACTER GIFTS?
I'm often asked why I give my characters unique gifts. For example, in Trial by Patience, Danny can see the past of anyone who has been abused. His adopted mother, Cheyenne, is occasionally given visions of the future and can take away the pain of anyone she touches.
The question is, why? Why would I do this to my characters? Why not stick to the script and have 'normal' characters?
First and foremost, these characters have been on my mind for years, and I feel they are written in the manner God gave them to me.
Now, let's get personal.
My dad suffers from chronic bone and muscle illnesses that leave him in excruciating pain. I can't tell you how many times I've prayed and asked God to take away his pain. I've asked God to give it to me. If someone must suffer, I would rather it be me because seeing him in so much pain day after day has come close to reaching unbearable proportions.
Cheyenne's character started out only with the visions. As I continued writing, I knew she needed more. After everything she suffered, if anyone would be willing to take away the pain of others, it would be Cheyenne.
Danny's gift of seeing the past helps him work with the traumatized kids at his therapy camp. Knowing what they have been through, Danny can find a way to give them hope. One of my favorite lines from Danny is this, "With God's help, we give them the skills to survive their past while they learn how to build a future."
To dig a little deeper, throughout the Bible, you'll find stories of God's miracles, prophets, and normal, everyday humans who are given the ability to do incredible things. Daniel and Joseph interpreted dreams. Through God, Moses's staff was used to part the Red Sea.
I Corinthians 12: 7-11 (KJV) reads:
7: But the manifestation of the Spirit is given to every man to profit withal.
8: For to one is given by the Spirit the word of wisdom; to another the word of knowledge by the same Spirit;
9: To another faith by the same Spirit; to another the gifts of healing by the same Spirit;
10: To another the working of miracles; to another prophecy; to another discerning of spirits; to another divers kinds of tongues; to another the interpretation of tongues:
11: But all these worketh that one and the selfsame Spirit, dividing to every man severally as he will.
My goal is to show God's grace, power, and love. His gifts are not dead. While the characters in my novels do not have specific gifts as described in the Bible, they are used to give glory to God. God is still capable of miracles. He still gives gifts, and He is as powerful now as he ever was.
Book Blurb for Trial by Patience:
Danny Solomon owns and operates Break Away Acres, an equine therapy center for abused kids and teens. Phoenix Nichols is his new trail guide, but her history and her pain put her in need of Danny's help. After years of abuse, both Danny and Phoenix struggle to find their place. While Danny is happy with the world he's created at Break Away, Phoenix is ready to bolt at every shifting shadow. When her past drags her back, Danny will be left to pick up the pieces. Can he show Phoenix the way to God? Will Phoenix finally find a safe place to land?
Patti's review of Trial by Patience:
This story takes place mainly on a therapeutic ranch for abused children, Break Away Acres, owned and operated by Danny Solomon. Danny has a history of severe abuse himself, which allows him to be highly sensitive to the feelings of others who have similar backgrounds. When Phoenix Nichols takes a job as a trail guide, Danny immediately perceives the depth of her troubled past.
The slow pace adds to the intensity of pain and emotional damage the characters struggle to overcome. The author paints a vivid picture of two people severely damaged by emotional and physical abuse and the long, hard journey they embark on to find peace. Trust-building is portrayed in a realistic manner as Danny battles against the defenses Phoenix has built to show her that he is a safe haven and God keeps His promises. The backdrop of Break Away Acres and Phoenix's interaction with the children adds a substantial dimension. The relationship between the characters is definitely a surprise development.
Trial by Patience carries the strong message that victims of abuse need love, compassion, and patience to step out of the shadows of their past and can find peace in trusting God to gain freedom from their fears.
I received a pre-publication copy of this book and recommend it to victims of abuse in any form to help with the healing of past hurts.
DON'T FORGET TO LEAVE A COMMENT TO BE PLACED IN THE DRAWING TO WIN AN ECOPY OF TRIAL BY PATIENCE BETWEEN NOW AND TUESDAY AUGUST 27TH AT MIDNIGHT MDT.
BY LEAVING A COMMENT, YOU GRANT PERMISSION FOR YOUR EMAIL TO BE REVEALED TO THE AUTHOR IF YOU ARE THE WINNER TO FACILITATE RECEIPT OF YOUR BOOK.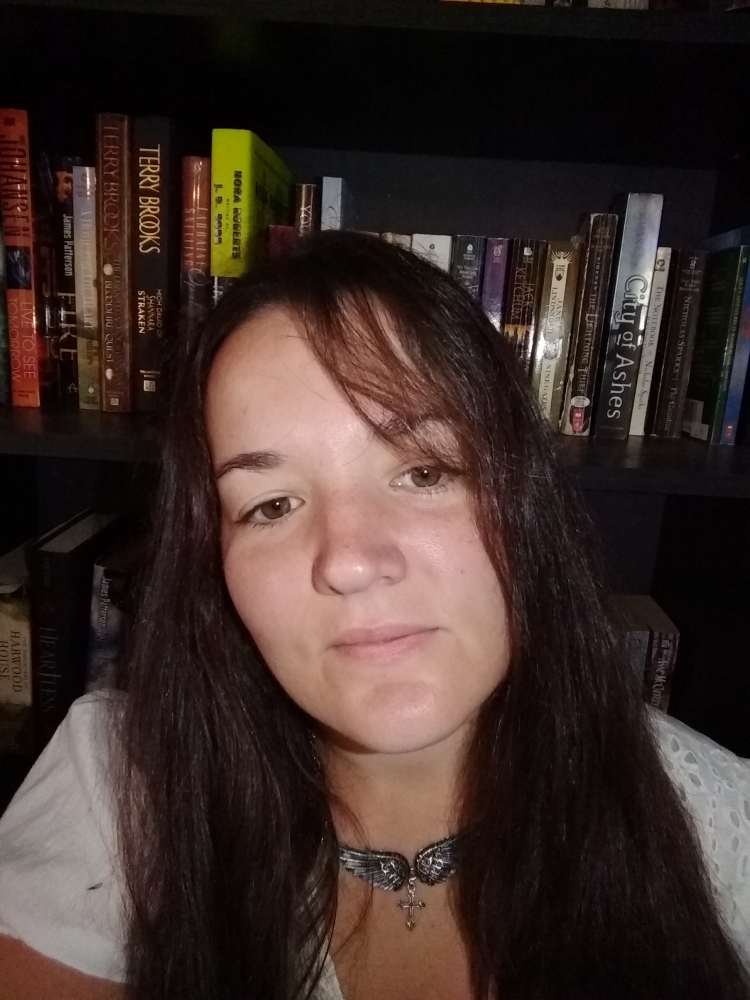 Tabitha Bouldin is a student at Southern New Hampshire University, where she is currently pursuing her Bachelor's in Creative Writing. As a member of American Christian Fiction Writers (ACFW), she works with critique groups and provides endorsements for other authors. Tabitha has been writing for over five years and recently self-published several works, which include: Trial by Courage, Trial by Faith, Macy's Dream, Christmas in Jingle Junction, and Wish Upon a Star. Later this year, Trial by Patience will join the team. Tabitha's genre of choice is Contemporary Christian Romance which she describes as: Adventure with heart.
Connect with Tabitha online: