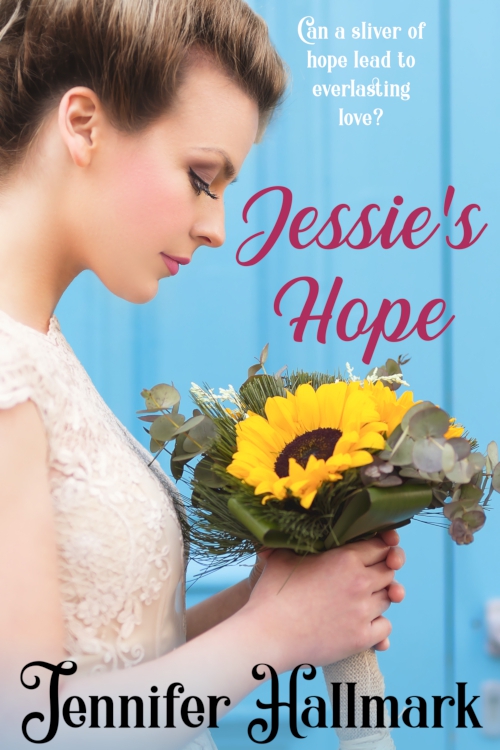 FEATURED BOOK: Jessie's Hope
AUTHOR: Jennifer Hallmark
PUBLISHER: Firefly Southern Fiction
GENRE: Southern Fiction
SERIES OR STAND ALONE: Series
TARGET AGE: Women of all ages
IT IS MY PLEASURE TO WELCOME AUTHOR JENNIFER HALLMARK TO PATTI'S PORCH. JENNIFER, KNOWN FOR ACTS OF KINDNESS, SHARES SUGGESTIONS WE CAN ALL PUT INTO PRACTICE.
JENNIFER IS OFFERING A GIVEAWAY! SIMPLY LEAVE A COMMENT BELOW TO ENTER THE DRAWING FOR AN EBOOK COPY OF JESSIE'S HOPE.
TEN SMALL ACTS OF KINDNESS BEFORE THE HOLIDAYS
by
Jennifer Hallmark
I've seen the holidays bring out the best in people. From supporting the Salvation Army and the red buckets to buying gifts for needy children to stocking a local food bank, Thanksgiving and Christmas help people to remember those less fortunate.
But what about now? We still have the rest of August, September, and October. People all around us still have needs. And not just physical ones like I mentioned above. People are starving for kindness. Lonely people just want to know someone cares. A kind word truly has the power to change a life.
So, what can we do before the holidays to brighten someone's life? Here's ten ideas that are sure to make a positive difference:
Send a card. You don't have to wait until a birthday or Christmas. Pick up a card, pen a few kind words, and give someone a smile.
Make a phone call. Yes, we're all busy but something as simple as time, a few minutes to check on a family member, friend, or neighbor can spread happiness.
Offer to help with outdoor chores. As fall arrives, it brings piles of leaves and dying flowers that need to be removed from our yards. Stay alert to who in your family or community might need some extra help this year and then volunteer. Bring others and make it a fun day.
Offer to help with indoor chores. A good fall cleaning always lifts my spirits and you can do the same for an elderly or infirmed friend or neighbor.
Have a free yard sale. Go ahead and clean out your closets and possibly aid someone in clothing their children for back to school.
Support a local back-to-school fundraiser. Our church participates every year in a backpack ministry that supplies children with a backpack full of school supplies.
Leave a close parking spot for someone else. Don't fight for one slot in front of the grocery store. Parking further away can assist others and gives you a bit of exercise too.
Decorate a flower pot. Decorate a pot, then plant a winter flower and give it to someone to brighten their day.
Volunteer to baby-sit. Fall brings sports and school events and sometimes it's hard for parents to attend them with babies and toddlers. You can remove some of their stress.
Send a restaurant gift card to someone with children in school. With homework and after-school activities, it would be a real blessing for parents or grandparents to not have to worry about putting a meal together.
Be the change. Don't wait for others to take the lead. You can be the one to start with a small act of kindness and see it pass along throughout your community.
Start today. You'll be glad you did.
Blurb for Jessie's Hope
Years ago, an accident robbed Jessie Smith's mobility. It also stole her mom and alienated her from her father. When Jessie's high school sweetheart Matt Jansen proposes, her parents' absence intensifies her worry that she cannot hold on to those she loves.
With a wedding fast approaching, Jessie's grandfather Homer Smith, has a goal to find the perfect dress for "his Jessie," one that would allow her to forget, even if for a moment, the boundaries of her wheelchair. But financial setbacks and unexpected sabotage hinder his plans.
Determined to heal from her past, Jessie initiates a search for her father. Can a sliver of hope lead to everlasting love when additional obstacles--including a spurned woman and unpredictable weather--highjack Jessie's dream wedding?
Jessie's Hope can be found at
DON'T FORGET TO LEAVE A COMMENT TO BE PLACED IN THE DRAWING TO WIN AN EBOOK COPY OF JESSIE'S HOPE BETWEEN NOW AND TUESDAY, SEPTEMBER 3RD AT MIDNIGHT MDT.
BY LEAVING A COMMENT, YOU GRANT PERMISSION FOR YOUR EMAIL TO BE REVEALED TO THE AUTHOR IF YOU ARE THE WINNER TO FACILITATE RECEIPT OF YOUR BOOK.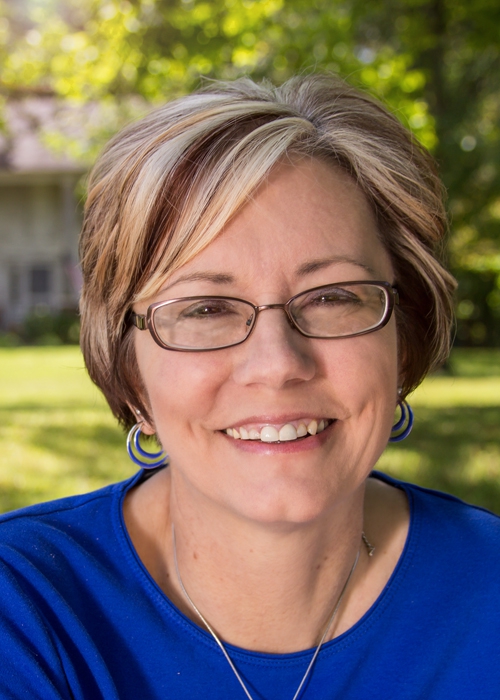 Jennifer Hallmark writes Southern fiction and her website, Alabama-Inspired Fiction, and the group blog, Inspired Prompt, she co-founded, focus on her books, love of the South, and helping writers. Her debut novel, Jessie's Hope, released on June 17th, 2019.
When she isn't babysitting or gardening, you can find her at her desk writing fiction or working on her two blogs. She also loves reading detective fiction from the Golden Age and movies like LOTR or Star Wars. Sometimes you can even catch her watching American Ninja Warrior.
Connect with Jennifer: