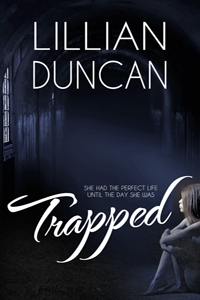 FEATURED BOOK 1: Trapped
AUTHOR: Lillian Duncan
PUBLISHER: Pelican Book Group
GENRE: Romantic suspense
SERIES OR STAND ALONE: Stand alone
TARGET AGE: Anyone over 16

FEATURED BOOK 2: The David Years
AUTHOR: Lillian Duncan
PUBLISHER: Pelican Book Group
GENRE: Romantic suspense
SERIES OR STAND ALONE: Book 2 in the Puzzle House series
(can be read as a stand alone)
TARGET AGE: Anyone over 13
IT IS MY PLEASURE TO WELCOME AUTHOR LILLAN DUNCAN TO PATTI'S PORCH. LILLIAN SHARES A DILEMMA SHE IS FACING IN HER WRITING CAREER.
LILLIAN IS OFFERING A GIVEAWAY! SIMPLY LEAVE A COMMENT BELOW TO ENTER THE DRAWING FOR AN EBOOK COPY OF BOTH TRAPPED AND THE DAVID YEARS.
STUCK IN THE MIDDLE?
Do you ever feel like you're stuck in the middle?
I do! Especially as I'm writing this blog. I had a book release on August 2nd and I have another book releasing on September 27th. So the question becomes do I talk about the book already released or do I talk about the one releasing at the end of the month?
In other words, I'm stuck in the middle! Do I look back at the past or do I look forward to the future? Isn't that the way it is for all of us from time to time? Regretting the past or worrying about the future. Whatever happened to enjoying the present?
I'm all about enjoying the present these days. In 2012, I was diagnosed with bilateral brain tumors as well as a genetic disease called Neurofibromatosis Type 2 or NF2 for short. My life's changed a lot since then. I have chronic health issues as a result of the tumors. I could develop more brain tumors or tumors in other part of my body at any time.
I could choose to be stuck in the middle—waiting for the next bad thing to happen or wishing I was as healthy as I used to be. Instead I chose to rely on God. With his help, I stay in peace and joy most days. It may sound impossible to do with such an uncertain future, but nothing is impossible with God.
Anyway…back to my books. THE DAVID YEARS was released on August 2nd. It is the second in my Puzzle House series. I call the Puzzle House series the books I never wanted to write! Puzzle House would never have been written had I not developed brain tumors.
THE DAVID YEARS is what I consider a modern-day parable or simply a Christian story. My book—TRAPPED—that's releasing at the end of September is romantic-suspense, my usual genre that I write.
I love both books even though they are quite different from each other.
If I have to be stuck in the middle, this is a great middle to be stuck in—between the release of two books! God is good!
Back Cover Blurb for Trapped:
Angelina Matthews has everything—rich, famous and beautiful—until the day she's kidnapped and trapped in a basement with a madman, wearing only a T-shirt. The dirt is his—the blood is hers. Tormented and tortured, she cries out to God.
Help comes in the form of Nate Goodman.
When their paths cross months later, Nate discovers Angelina is still trapped—not in a basement but in the memories she can't escape. Nate knows all about being trapped—and getting un-trapped.
As an ex-Chicago cop, he's had his own demons to wrestle, but his faith helped him to move forward. He reaches out to Angelina, whose paranoid delusions have her trapped still.
But are they delusions?
Back Cover Blurb for The David Years:
Nia Johnson has spent the past four years developing a closer relationship to God. She wants to believe she's still anointed to become a healer at Puzzle House, but as each year passes, she has more and more doubts.
Now that she's graduated from high school and is an adult, she is sure it's time to take the mantle of healing Rachel passed to her so many years ago. Nia thought her learning years—her David Years—were over, but the harder she tries to move forward, the more her destiny seems to elude her.
DON'T FORGET TO LEAVE A COMMENT TO BE PLACED IN THE DRAWING TO WIN AN EBOOK COPY OF TRAPPED AND THE DAVID YEARS BETWEEN NOW AND TUESDAY, SEPTEMBER 17TH AT MIDNIGHT MDT.
BY LEAVING A COMMENT, YOU GRANT PERMISSION FOR YOUR EMAIL TO BE REVEALED TO THE AUTHOR IF YOU ARE THE WINNER TO FACILITATE RECEIPT OF YOUR BOOK.
Lillian Duncan...Turning Faith Into Fiction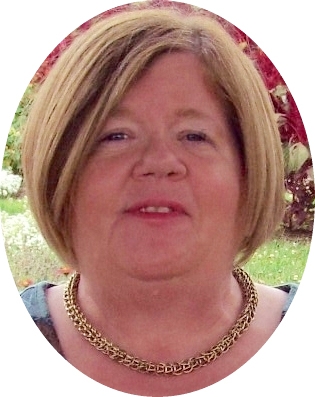 Lillian Duncan is a multi-published author who lives in the middle of Ohio Amish country with her husband. After more than 30 years working as a speech pathologist, she believes in the power of words to transform lives—especially God's Word.
She loves to write stories that entertain but also demonstrate God's love for all of us. To learn more about her, visit her website as well as her devotional blog..