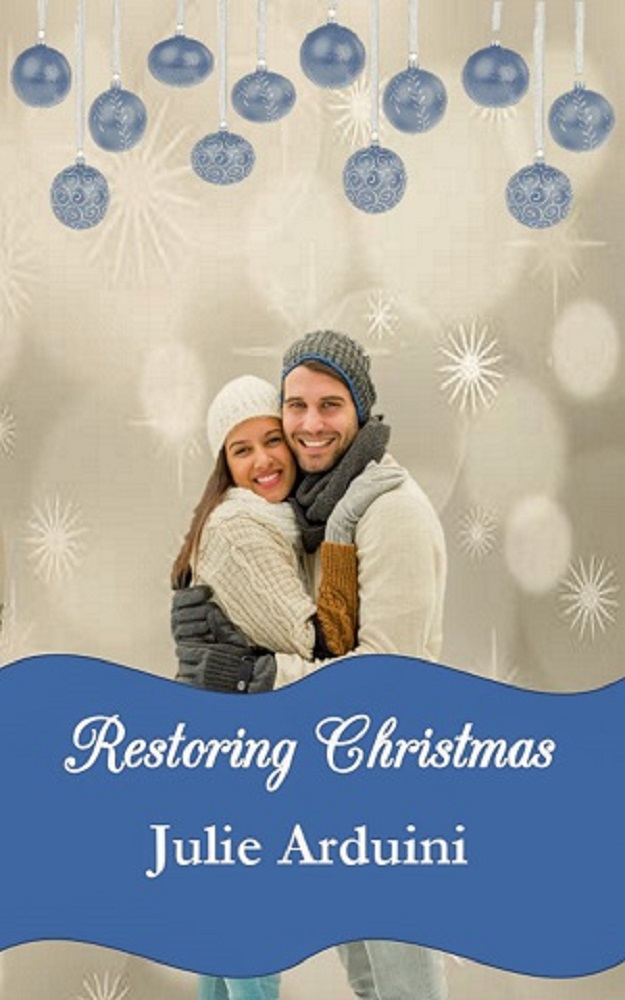 FEATURED BOOK: Restoring Christmas
AUTHOR: Julie Arduini
PUBLISHER: Surrendered Scribe Media
GENRE: Inspy Romance
SERIES OR STAND ALONE: Stand Alone
TARGET AGE: 18+
IT IS MY PLEASURE TO WELCOME AUTHOR JULIE ARDUINI TO PATTI'S PORCH. JULIE SHARES HER LOVE OF THE SMALL TOWN SETTING IN HER INSPIRATIONAL CHRISTMAS ROMANCE NOVELLA.
JULIE IS OFFERING A GIVEAWAY! SIMPLY LEAVE A COMMENT BELOW TO ENTER THE DRAWING FOR WINNER'S CHOICE OF A PRINT OR EBOOK COPY OF RESTORING CHRISTMAS.
THE FUN IN SHOWCASING UPSTATE NY
One of the reasons I enjoy visiting Patti's Porch is that Patti is familiar with the Adirondack Mountains, the region I based my Surrendering Time Series on. We both enjoy the beautiful foliage, the smell of pine, and the kindness from the residents.
For me, that's what Upstate NY is about. My goal is to use Upstate NY cities and villages in my romances so readers can fall in love with the settings and the characters. Now that I live in Ohio (where I use settings for my Surrendering Stinkin' Thinkin' middle grade/women's fiction series,) I miss the rolling hills of the Finger Lakes. I long to return to the Thousand Islands and create a series. My hope is readers could learn more about Western New York beyond Rochester and Buffalo. When it comes to all those Upstate NY settings, I have my work cut out for me!
My latest release, Restoring Christmas, is a glimpse into the Finger Lakes region. Based in the fictional village of Geneseo (Jen-uh-see-oh) Valley, the romance is my tip-of-the-hat to the real Geneseo, where I graduated from college.
I loved re-creating a small town where residents rally around the local businesses. The Christmas Mansion is a holiday attraction that is beloved by the townspeople yet has tourists, too. Everyone clamors to visit the place full of decorations and props, highlighted by an appearance from Santa. Drawing from my own college experience, there are a group of college students who choose the mansion as their public relations project. They see the value in the family-owned business, even if it is in need of updating and repair.
There aren't just college students helping out at The Christmas Mansion, there's also a class of tweens with slight special needs who believe in the magical place in the middle of the village. With all the students lending a hand, it's their enthusiasm that helps the new co-owner, Holly Christmas, find the treasure in the mansion that she failed to find before.
I don't know about you, but I love reading Christmas romances. I especially love when they have small town settings. It's my joy to offer readers both in Restoring Christmas, a holiday theme and a tribute to a rural Upstate NY village.
What about you? Do you enjoy small town romances? Do you have a favorite setting?
Blurb for Restoring Christmas:
Filled with grief and regret, Holly Christmas returns to Geneseo Valley and the family business, The Christmas Mansion. Can Kevin Holt restore her love for the season and the memories she left behind?
***
Holly Christmas left Geneseo Valley and her family's holiday tourist attraction, The Christmas Mansion, as soon as she graduated. Now both her parents have passed, and Holly returns when her uncle needs her help running the mansion. On Holly's first day back, a blunt middle-schooler proclaims Holly hates Christmas. His comment forces her to reconcile the past while planning for the mansion's future.
Kevin Holt is invested in offering hope to students with challenges. His best friend's son is in Kevin's class, and Nathan needs guidance. Their community project placement at The Christmas Mansion is an opportunity to make a positive difference. When Nathan blurts out his thoughts to the beautiful co-owner, Kevin wonders if he has what it takes to help restore the mansion to its former glory, mentor Nathan, and convince Holly Christmas she's exactly where she needs to be.
Purchase Links:
DON'T FORGET TO LEAVE A COMMENT TO BE PLACED IN THE DRAWING TO WIN A PRINT OR EBOOK COPY OF RESTORING CHRISTMAS BETWEEN NOW AND TUESDAY, NOVEMBER 26TH AT MIDNIGHT MST. (U.S. RESIDENTS ONLY ELIGIBLE FOR PRINT COPY).
BY LEAVING A COMMENT, YOU GRANT PERMISSION FOR YOUR EMAIL TO BE REVEALED TO THE AUTHOR IF YOU ARE THE WINNER TO FACILITATE RECEIPT OF YOUR BOOK.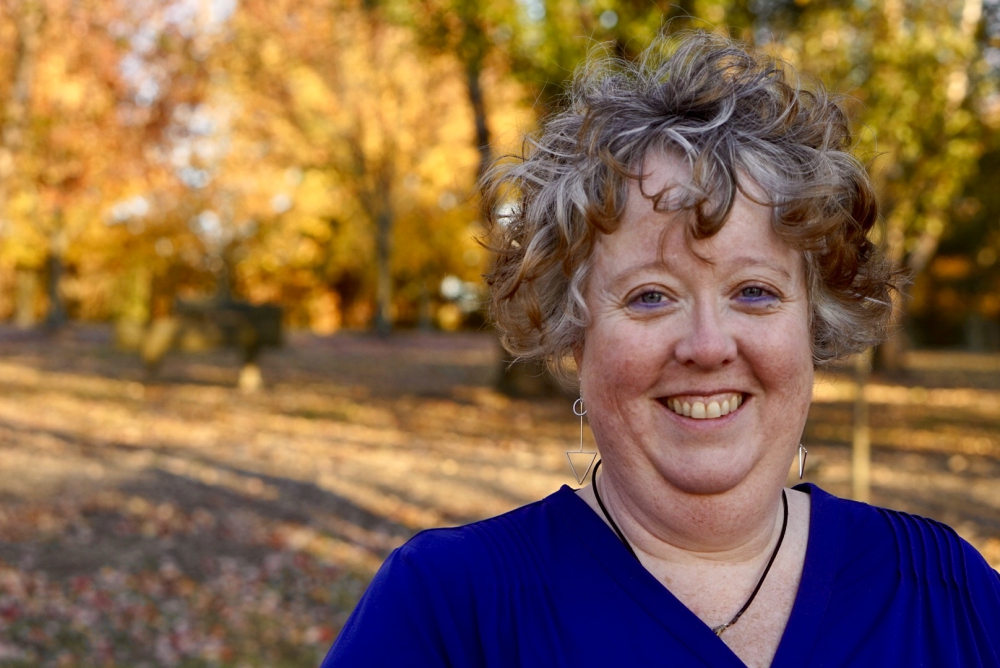 Julie Arduini loves to encourage readers to find freedom in Christ by surrendering the good, the bad, and ---maybe one day---the chocolate. She's the author of the contemporary romance series SURRENDERING TIME, (Entrusted, Entangled, Engaged,) as well as the stand-alone novellas, MATCH MADE IN HEAVEN and RESTORING CHRISTMAS. She also shares her story in the infertility devotional, A WALK IN THE VALLEY. Her other latest release, YOU'RE AMAZING, is a book for girls ages 10-100, written with her teenaged daughter, Hannah, and is book 2 in their SURRENDERING STINKIN' THINKIN' series. She blogs every other Wednesday for Christians Read, as well as monthly with Inspy Romance. She resides in Ohio with her husband and two children. Learn more by visiting her website, where she invites readers to opt in to her content full of resources and giveaway opportunities.
SUBSCRIBE TO PATTI'S BLOGS HERE