For years now, I've been keeping track of my expenses. It started the year my mom sent me a "family budget book," a Chrsitmas gift she had ordered from Current. (Is Current even in business anymore?). The book had space for detailed expense records, from monthly bills to daily purchases, all divided into neat categories.
When I joined the computer age, I fell in love with Excel because I could customize my own budget records. I kept very detailed accounts of every penny I spent for a very long time. I even divided out my store receipts by the amount of tax paid, food items being taxed at one rate and household items, etc, at another. It was time-consuming!
Now, I keep a modified version of my former records. Since I now have a credit card that gives me cash points back, I've started using it more frequently. I keep all the receipts to verify my purchases against the credit card statement when it arrives. However, that OCD part of me prompts me to vailidate all my purchases for any given date. Most of the items are easily identifiable and remembered, but once in a while I find a code that stumps me.
Such was the case a couple of days ago. As I scanned the list of purchases from Wal-mart a couple of weeks back, I came across two items coded "L/S Turtle." Since we had bought mostly household items that day, I could not imagine what this could mean. I asked my husband if he had any ideas, but he drew a blank as well.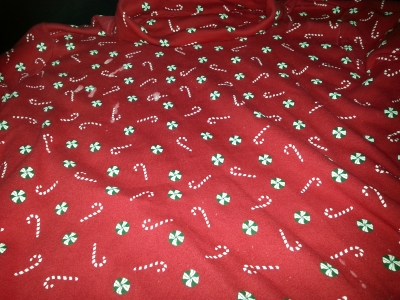 After racking my brain for quite a while, I pulled up Wal-mart.com and put 'turtle' in the search bar, which brought up 606 hits. I got pages and pages of turtle food, turtle toys, turtle books, and turtle knick knacks. I think it was finally around item number 472 that I discovered my purchase. Long-sleeved turtleneck! I had seen the shirts decorated with holiday designs and, since I hardly own any clothing with a Christmas theme, decided to take advantage of the sale.
The funny thing is that the entire time I was doing all this research to discover the mystery items, I was wearing one of them!
I wonder if I can avoid being so dorky in 2013!