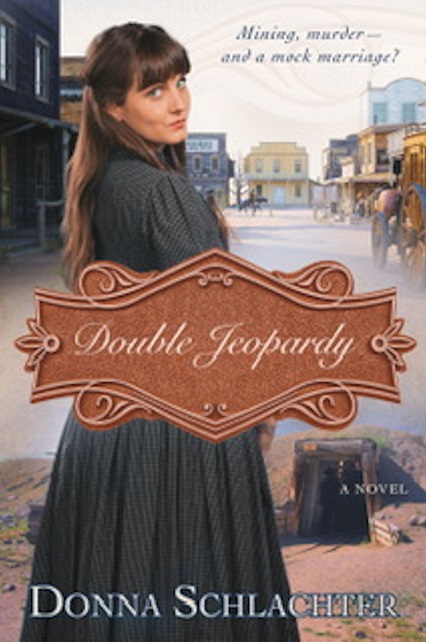 FEATURED BOOK: Double Jeopardy
AUTHOR: Donna Schlachter
PUBLISHER: Smitten Historical Romance
GENRE: Historical Mystery
SERIES OR STAND ALONE: Stand alone
TARGET AGE: Adult fiction, clean and sweet
AUTHOR DONNA SCHLACHTER VISITS PATTI'S PORCH TO SHARE THE STORY BEHIND THE STORY OF HER LATEST HISTORICAL NOVEL.
DONNA IS OFFERING A GIVEAWAY! SIMPLY LEAVE A COMMENT BELOW TO ENTER THE DRAWING FOR AN EBOOK COPY OF DOUBLE JEOPARDY.
DOUBLE JEOPARDY – THE STORY BEHIND THE STORY
by
Donna Schlachter
The story behind the story is often told in the form of back cover copy on the book, but I think it goes way beyond that. Sure, that bit on the back tells us a little about the main characters, the overall plot, and perhaps some about the decisions the main characters must make, because always—let me repeat this—always the choices they are faced with conflict with each other. At first glance, it seems they cannot have everything.
So let's delve a little deeper into the story behind the story.
Rebecca Campbell was born in New York City, the only child of wealthy socialite Matilda Applewhite Campbell and Robert Campbell. Her mother is everything Rebecca—Becky to her friends—wants to be. Beautiful. Poised. Confident. Instead, she seems doomed to inherit all her traits from her father, who she adores. Reckless. Impulsive. A daredevil.
Becky's father is gone more than he's home. When a year passes with no word from him, she sets out, on her own, for his last known location—Silver Valley, Colorado. On her arrival, she learns he has been murdered. Determined to make his mine a success—his last letter promised that as soon as he struck it rich, he'd send for her and her mother—and to find his killer, she settles in at the mine.
But somebody doesn't want her to succeed. And after a series of accidents and near-misses, she admits she's in over her head. And the only person she can trust is Zeke—or can she?
The hero is Ezekial Graumann. Most everybody calls him Zeke. Zeke and his family own a fairly large piece of land in southwestern Colorado near the town of Silver Valley. Zeke has two married brothers, as well as two unmarried sisters. In good years, with enough rain, their land can support the three families if they are diligent and careful with their stock. However, the last few years have seen droughts and not enough snowfall, and the grazing is poor. Zeke wants to build his own house, maybe get married and have his own family, but the land won't support another household.
Unless he can buy water rights from a spread upstream. But he doesn't have the money to do that. So he looks around town for some weekly work to earn enough to buy the water rights and receive his share of the family land.
And along comes Miss Rebecca Campbell. She is feisty, stubborn, and doesn't know anything about mining. Yet her determination to find her father's killer and her resolve to make his mine successful gnaws at Zeke's heart. And soon he finds himself imagining what it would be like to have her at his side as his wife. Except she's obviously not ranching material, either.
But when accidents happen at the mine that threaten her safety, he must acknowledge that his feelings for her are more than mere curiosity. Now he must choose between saving his ranch or saving this woman who has stolen his heart.
So what keeps them from getting what they want? The villain, of course. Suffice it to say, it is a man. This man is one of the longest-term residents of Silver Valley, a man of impeccable reputation. On the outside, he looks wealthy. Wears nice clothes. Speaks well. Sounds well-traveled and educated.
But on the inside, he's dark, greedy, and lazy. Well, lazy only in the sense he wants to get rich quick. He actually spends a lot of energy trying to cheat and steal his way into wealth. If only he'd use his superpowers for good.
Double Jeopardy is available at
and fine booksellers in your area.
DON'T FORGET TO LEAVE A COMMENT TO BE PLACED IN THE DRAWING TO WIN AN EBOOK COPY OF DOUBLE JEOPARDY BETWEEN NOW AND TUESDAY, JANUARY 21ST AT MIDNIGHT MST
BY LEAVING A COMMENT, YOU GRANT PERMISSION FOR YOUR EMAIL TO BE REVEALED TO THE AUTHOR IF YOU ARE THE WINNER TO FACILITATE RECEIPT OF YOUR BOOK.
Don't forget to stop by our Facebook Launch Event
Patti's review of Double Jeopardy
Double Jeopardy is an enjoyable story that takes readers back to the days of Colorado mining in the old west. Heroine Becky travels to Colorado to help her father with his mining endeavors, only to learn the task has been left to here alone. Zeke is a cowboy who hires on to help Becky, but they both run into unforeseen circumstances that are both mysterious and dangerous.
Author Donna Schlachter brings two characters together from different worlds and demonstrates how they can work together for a common goal while facing many obstacles – like murder. Not only that, the New York City socialite and the Colorado cowboy develop a romance neither of them expected.
Having been born and raised outside of New York City myself, and now living in Colorado, this book was a fun read for me! I would recommend Double Jeopardy to readers who enjoy 19th century historical novels with strong female characters, charming cowboys, and mysterious occurrences.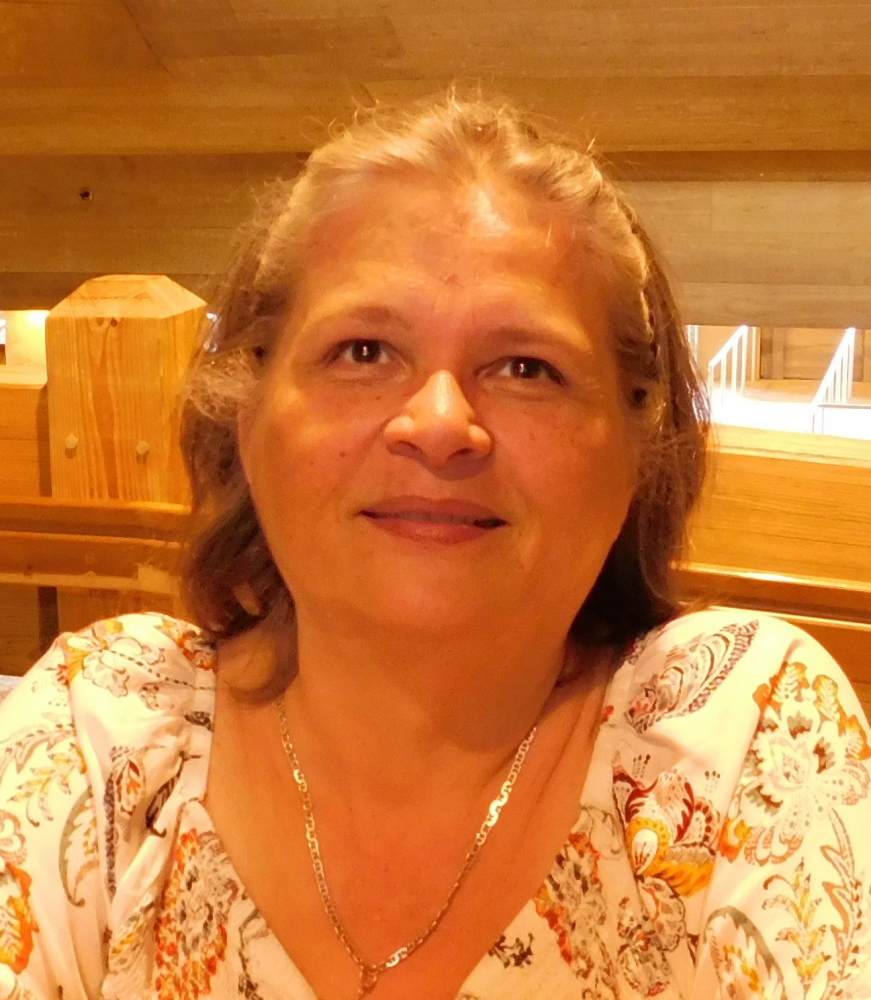 Donna Schlachter lives in Denver with husband Patrick. As a hybrid author, she writes historical suspense under her own name, and contemporary suspense under her alter ego of Leeann Betts, and has been published more than 30 times in novellas and full-length novels. She is a member of American Christian Fiction Writers, Writers on the Rock, Sisters In Crime, and Christian Authors Network; facilitates a critique group; and teaches writing classes online and in person. Donna also ghostwrites, edits, and judges in writing contests. She loves history and research, and travels extensively for both. Donna is represented by Terrie Wolf of AKA Literary Management. Connect with Donna:
www.HiStoryThruTheAges.wordpress.com
www.HiStoryThruTheAges.com Receive a free ebook simply for signing up for our free newsletter!
Books: Amazon and Smashwords
SUBSCRIBE TO PATTI'S BLOGS HERE