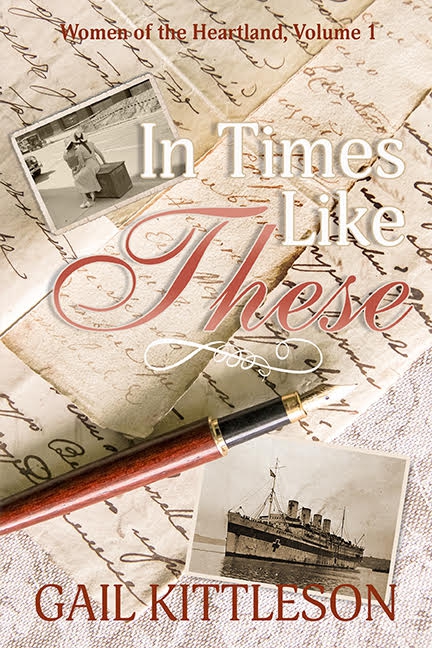 FEATURED BOOK: In Times Like These
AUTHOR: Gail Kittleson
PUBLISHER: WordCrafts Press
GENRE: Historical Women's Fiction
SERIES OR STAND ALONE: Series
TARGET AGE: 30+
IT IS A PLEASURE TO WELCOME MULTI-PUBLISHED AUTHOR GAIL KTTLESON TO PATTI'S PORCH. GAIL SHARES HOW THE MEANING OF ONE WORD ROOT RELATES TO A CHARACTER IN ONE OF HER MANY WWII NOVELS.
GAIL IS OFFERING A GIVEAWAY! SIMPLY LEAVE A COMMENT BELOW TO ENTER THE DRAWING FOR AN EBOOK COPY OF IN TIMES LIKE THESE.
THE MEANING OF GLOMMING ON
by
Gail Kittleson
I really enjoy exploring word roots and recently came upon glom. Americans appropriated the word glaum from Scots dialect meaning "to grab" and made it into glom. Over time, the meaning included figurative uses. We might say, for example, that a busy young mother gloms a few moments to herself.
The phrase "glom on to" can mean "to appropriate for one's own use" or "to latch on to." Have you ever glommed onto anything or anyone? Chances are, you really needed whatever or whomever it was. As a very tentative young believer with more doubts than faith, I attached myself to a circle of kind college students who seemed to understand my great need.
Addie Bledsoe, the heroine of my re-release, In Times Like These, needs help, too—with her volatile husband Harold. This match seemingly was not made in heaven, but Addie has determined to stop causing Harold's outbursts and violent behavior. What is it about her that makes him so angry?
A young Iowa farm wife in the tumultuous early days of World War II, Addie gloms on to several entities. When she meets her down-the-road neighbor Jane, the older woman's wealth of hard-earned wisdom comes at just the right time. Jane has pretty much been there, done that, and her humble, helpful attitudes invite Addie into her garden . . . and her life.
At the same time Addie gloms on to every letter that arrives from her dear friend Kate, clear across the Atlantic in London, searching for her downed RAF pilot husband. Though the same age as Addie, Kate enjoys a bent for psychology, and sends gleanings from her landlady's library to Addie in Iowa.
The men in Addie's past—her father especially, leave a lot to be desired, and when the rural mailman proves himself trustworthy and well-intentioned, Addie also relies on him, and not just to deliver the mail. With each of these relationships, she grows in her ability to trust other human beings. This childhood lesson escapes some of us, but life gives us second chances to learn it.
At heart Addie's a giver—her nature is to nurture and care for those around her. When push comes to shove, she'd choose someone else over herself—she really doesn't think she deserves a lot out of life and is thankful for what she has. But when Harold turns his rage on her, blaming her for the circumstances of his life, each day becomes a battle.
Every report of American ships torpedoed by the enemy adds to Addie's sense that her own ship is about to sink. Haven't we all experienced times like this? This is when we glom on to our faith, as Addie did—and we also may need to have some lifeboats sent to our aid. Then we can begin again.
Patti's Review of In Times Like These
In Times Like These by Gail Kittleson gives readers a stark view of the reality of WWII. The novel captures the essence of the tumult and uncertainty faced by the women who fought their own battles on the home front while their men engaged in combat overseas.
The author has created a work that explores relationships, both good and bad, and how they can help us grow or tear us apart. Gail's characters are real enough to give the impression they are walking right off the page to share their stories with the reader.
I admire the journey these characters traveled where they learned to draw strength and faith from each other. They relied on God and each other as they lived through one of the most horrific events in world history.
DON'T FORGET TO LEAVE A COMMENT TO BE PLACED IN THE DRAWING TO WIN AN EBOOK COPY OF IN TIMES LIKE THESE BETWEEN NOW AND TUESDAY, FEBRUARY 18TH AT MIDNIGHT MST.
BY LEAVING A COMMENT, YOU GRANT PERMISSION FOR YOUR EMAIL TO BE REVEALED TO THE AUTHOR IF YOU ARE THE WINNER TO FACILITATE RECEIPT OF YOUR BOOK.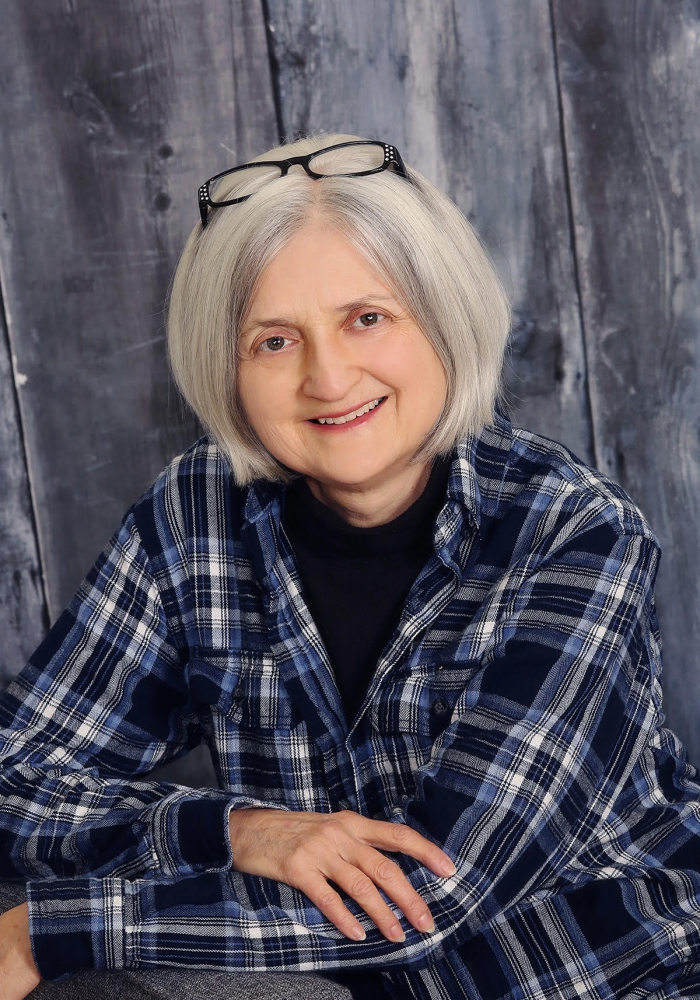 An Iowa farm girl (baby boomer), Gail Kittleson appeared with her thick glasses at the local library counter every Saturday of her childhood and hauled home a new pile of books. Later, she earned her MA in TESOL and taught English as a Second Language and college expository writing.
Over a ten-year period during her husband Lance's deployments to the Middle East, Gail's memoir developed, and another is presently with a publisher. Since the World War II bug bit, she's never been quite the same. Her Women of the Heartland fiction brings to life this challenging era's make-do women whom she loves to introduce to new readers.
Gail delights in historical research, grandchildren, gardening in Northern Iowa, and Arizona's Mogollon Rim in winter. Facilitating workshops fulfills her teaching craving, and she also cheers other writers on through free-lance editing.
You can find more about her publications and check out her blog at www.gailkittleson.com.
Connect with Gail:
Twitter @GailGkittleson
SUBSCRIBE TO PATTI'S BLOGS HERE