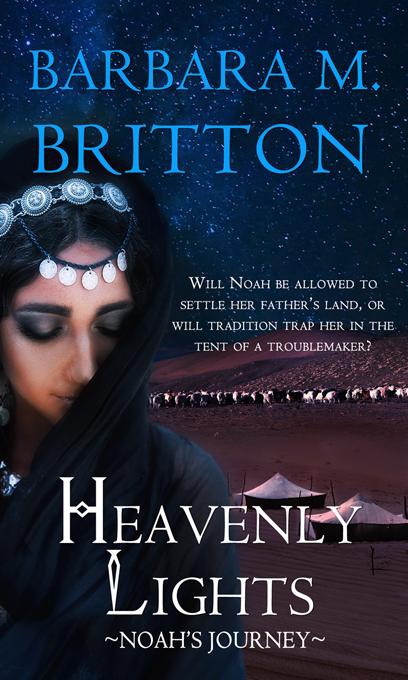 FEATURED BOOK: Heavenly Lights: Noah's Journey
AUTHOR: Barbara M. Britton
PUBLISHER: Pelican Book Group
GENRE: Biblical Fiction
SERIES OR STAND ALONE: Daughters of Zelophehad series, (can be read as a stand alone)
TARGET AGE: 13 and up
IT IS MY PLEASURE TO WELCOME AUTHOR BARBARA M. BRITTON BACK TO PATTI'S PORCH. BARBARA SHARES A VALUABLE BIBLE LESSON THAT PLAYS AN INTEGRAL PART IN HER LATEST BIBILCIAL FICTION WORK.
BARBARA IS OFFERING A GIVEAWAY! SIMPLY LEAVE A COMMENT BELOW TO ENTER THE DRAWING FOR WINNER'S CHOICE OF A PRINT OR EBOOK COPY OF HEAVVENLY LIGHTS: NOAH'S JOURNEY.
JOSHUA: FROM FELLING A FORTRESS TO A FACE PLANT
by
Barbara M. Britton
I remember singing songs about Joshua fighting the battle of Jericho. I've had students walk around building blocks seven times pretending to be the army of Israel. The blocks were the stone walls of the mighty fortress of the Canaanite city. When Joshua and the Israelites shouted, the stone fortress of Jericho crumbled. Who disintegrates a stone fortress with words? God does. God had spoken to Joshua and told him of His plan. Joshua followed God's plan and led the Israelites to victory.
The opening scene in Heavenly Lights: Noah's Journey involves the conquest of Jericho. What a marvelous victory for Israel and what a marvelous miracle of God. Hurray for Joshua! Joshua seemed to be in step with God until I researched the following chapters for my story.
Shortly after Jericho fell, the Israelites advance against a smaller city named Ai. This should have been an easy victory for the Israelites, except it seems Joshua forgot to seek God's counsel. The report from Joshua's spies was that only a few men resided at Ai (Joshua 7:3). This would be an easy battle for Israel after Jericho. Wrong. Thirty-six of Joshua's men died at Ai and his army was chased from the city.
What happened? Joshua forgot to talk to God. If Joshua had sought God's wisdom, he would have known that one of his men had stolen from God and the covenant with God was broken. God's oversight of Joshua's battles had ended for the moment.
After the deaths and humiliation at Ai, Joshua is facedown to the ground before the ark of the covenant seeking God. I love Joshua 7:10.
"The Lord said to Joshua, "Stand up! What are doing down on your face?" (NIV)
Ultimately, the thief who stole God's devoted things from Jericho is stoned and the covenant with God is reestablished. Israel claims victory over Ai.
Why did I find this story so interesting? It's a reminder to continue to pray and spend time with God after you have gone through a battle, or an illness, or a surgery, or a really tough time. Joshua sems to have assumed time spent with God praying over Jericho's conquest would carry over to Ai. We need to go to God every day in prayer and consult Him about every battle—no matter how small we think it is.
Joshua's oversight and the chaos in the battle for Ai cause my character Noah and her special friend, Jeremiah, serious problems.
My theme for my daughters of Zelophehad books is "Go Forth With God." May you go forth with God every day and dialogue with him about your life. God is ready to go before you into the big battles of life and the small ones. Sometimes God is the only one who knows which battle is which.
An excerpt when my deaf shepherd Jeremiah goes to fight against Ai.
Jeremiah stayed in a line with Reuben on one side and Lamech on the other. He could have retreated, charging down the slope as if he chased goats and spooked rams, but he would not abandon his kin.
In an instant, as if God had swept the hill clean, Lamech disappeared.
Jeremiah's footing faltered. He too barreled down the slope like his feet had been sucked out from under him by the soil. The fighting men of Manasseh slid in a wave of flesh, down the path, pebble and rock tearing at their skin. His backside burned. A resounding throb echoed in his ears.
When the slide of earth slowed, he lay, gazing at the sky. Grit filled his mouth. The taste of salt and soil pulled at his jaw. Tears flooded from his eyes. A nightmare had overtaken his dreams of victory.
Get up. This is war.
The voice came from his brain, deep and guttural.
Where was Reuben? Lamech? Were they buried alive? Fighting the enemy?
He struggled to his feet. Rocks lanced his flesh. Eli's sword was somehow still clenched in his bloody-knuckled fist.
Reuben lay in a pile of stones, face down. Nearby, Lamech crawled toward his sword. Men of Manasseh and the tribe of Benjamin scrambled to flee.
A pack of Canaanites stampeded closer.
Where was God?
Book blurb for Heavenly Lights:
Noah bat Zelophehad might have broken tradition by being able to inherit her father's land, but her heart's desire is to have the finest herds in all of Israel, something an orphaned and unmarried woman has never achieved.
Jeremiah ben Abishua cannot speak, nor hear. God has made his thoughts captive to his mind. But he can communicate with one shepherdess, a woman who sees his skill with animals and treats him like a man worthy of respect.
When their people disobey God and incur his wrath, Noah and Jeremiah must overcome tragedy in order to change perceptions in the tribes of Israel. Will their kinship desire to care for one another and the four-legged creatures God has placed in their care, be able to flourish in a land filled with enemies of the One True God?
God gave Noah bat Zelophehad four sisters, a way with four-legged creatures, and a strong spirit. She will need all three gifts to thrive in the Promised Land of God and find love with a special shepherd.
Patti's Review of Heavenly Lights: Noah's Journey
Author Barbara M. Britton continues the story of the Daughters of Zelophehad in this second book in the series, Heavenly Lights: Noah's Journey. The series is based on the Biblical reference in Numbers to five sisters granted the right to inherit land after their father's death since he left no sons.
Heavenly Lights is the story of the second eldest daughter, a shepherdess who carries out her responsibilities with skill, compassion, and strength. Granted permission to marry a man of her choosing within her tribe, Noah's heart aches for a man scoffed by others due to his infirmities. Noah has no plans to marry, but God surprises her with the path he opens for her.
This novel is centered around the attack on Ai after the victorious battle of Jericho. However, a lesson is learned when God's blessing is not sought in their endeavor.
Barbara Britton brings to life the customs and everyday routines of these Bible characters in such a manner as to make them jump off the page and into the hearts of readers. Her dialogue and recounting of customs and traditions reveal a great deal of research. Most inspiring is her depiction of the reverence God's people show for the one true God and their dedication to His rules.
DON'T FORGET TO LEAVE A COMMENT TO BE PLACED IN THE DRAWING TO WIN CHOICE OF A PRINT OR EBOOK COPY OF HEAVVENLY LIGHTS: NOAH'S JOURNEY BETWEEN NOW AND TUESDAY), MARCH 17TH AT MIDNIGHT MDT. (U.S. residents only eligible for print copy).
BY LEAVING A COMMENT, YOU GRANT PERMISSION FOR YOUR EMAIL TO BE REVEALED TO THE AUTHOR IF YOU ARE THE WINNER TO FACILITATE RECEIPT OF YOUR BOOK.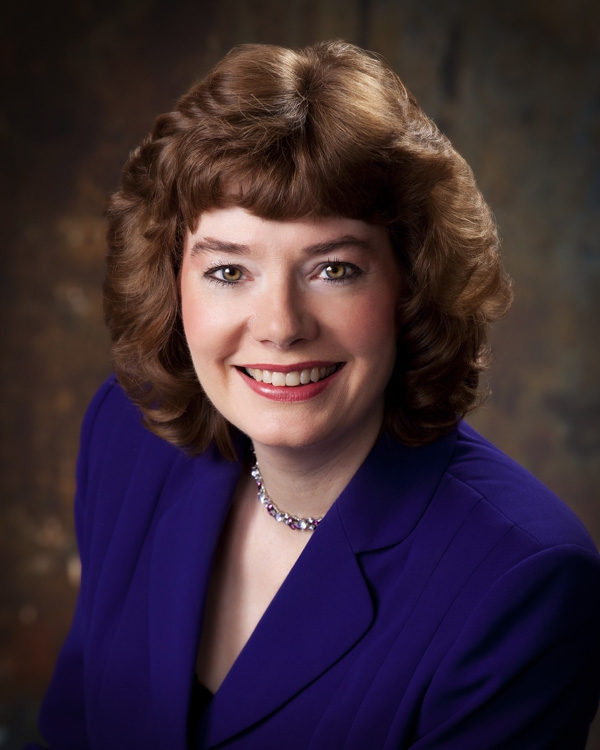 Barbara M. Britton lives in Southeast Wisconsin and loves the snow—when it accumulates under three inches. She is published in Biblical fiction and enjoys bringing little-known Bible characters to light in her stories. Barb is a member of the American Christian Fiction Writers, the Society of Children's Book Writers and Illustrators, Romance Writers of America and Wisconsin Romance Writers of America. Barb has a nutrition degree from Baylor University but loves to dip healthy strawberries in chocolate.
You can find out more Barb and her books on her website at www.barbarambritton.com or on Twitter or Facebook.
You can purchase Barb's books on Amazon, B&N, or wherever books are sold.
SUBSCRIBE TO PATTI'S BLOGS HERE