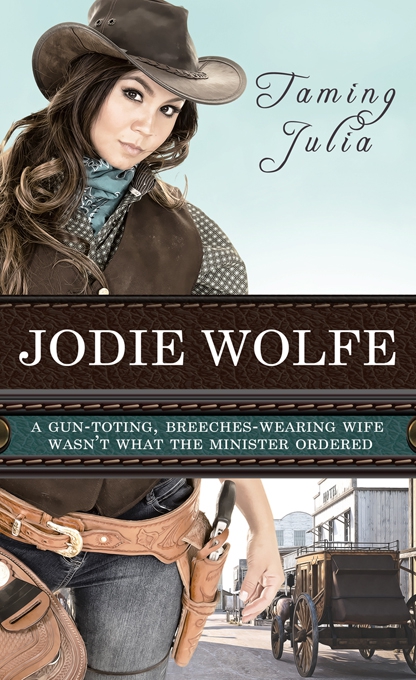 FEATURED BOOK: Taming Julia
AUTHOR: Jodie Wolfe
PUBLISHER: White Rose Publishing
GENRE: Historical Christian Romance
SERIES OR STAND ALONE: Book One in Burrton Springs Brides Series (can be read as stand alone)
TARGET AGE: 20-70
IT IS MY PLEASURE TO WELCOME AUTHOR JODIE WOLFE TO PATTI'S PORCH JODIE SHARES TIDBITS OF KNOWLEDGE SHE LEARNED WHILE RESEARCHING FOR HER LATEST NOVEL.
JODIE IS OFFERING A GIVEAWAY! SIMPLY LEAVE A COMMENT BELOW TO ENTER THE DRAWING FOR AN EBOOK COPY OF TAMING JULIA.
RESEARCHING A NOVEL
by
Jodie Wolfe
Hello! I'm Jodie Wolfe and I'm a Christian historical romance author. My latest book, Taming Julia, released on Valentine's Day. Since I write historical books, sometimes I spend a lot of time researching before I actually start writing. My books are set during the 19th Century, so there's always some amount of investigation that's needed to make sure I'm accurately depicting the time period. I have to admit, it's easy to get sidetracked and running off on a bunny trail.
There are two books that I mentioned in Taming Julia, that were actual books at the time period. One was The Improved Housewife or Book of Receipts with Engravings for Marketing and Carving by Mrs. A. L. Webster. It was published in 1851. Jules Montgomery, my heroine, is having a hard time learning to prepare meals on a cook stove so she consults Mrs. Webster's cookbook for some help. She decides to try a recipe (known as a receipt during that time) for beef soup. I won't tell you how it turns out, but Jules decides to make some substitutions for ingredients when she isn't sure what some are.
The second book Jules is given is The Family Medical Guide by George Fullerton. It was printed in 1871. The problem with reading a medical guide is that sometimes you read something and think the symptoms match what you are experiencing. This book provided a fun scene with Jules, well not so much fun for her, but humorous for the reader.
Most times the amount of research I do doesn't correlate to how much is actually mentioned in the novel. I have a scene that took place in Texas. It's a brief scene, but pivotal in the book. Because it's an actual place, I wanted to make sure I was extremely accurate. My husband's aunt and uncle live close to the area, so they sent me a wealth of information about the plants, landscape, animals, birds, etc. With that knowledge, I was able to write the scene, but it wasn't until I saw the area firsthand that I saw some important details I needed to add.
Now it's likely the majority of my readers will never pick up these two old books, or travel to The Narrows in Texas. But I like to be as historically accurate as I possibly can. That means making sure I put in the time researching.
How about you, do you like learning new things when you read a historical fiction book?
Back Cover Blurb for Taming Julia
In 1875, Kansas bachelor Drew Montgomery's sole desire is to serve God, but his congregation's ultimatum that he marry or leave, forces him to advertise for a wife by proxy.
Jules Walker strides into Drew's life wearing breeches and toting a gun and saddle--more cowboy than bride. After years on the trail, she's not exactly wife material, but she longs for home and family, and will do anything to ensure Drew never discovers what she really is.
Purchase Links for Taming Julia:
Patti's Review of Taming Julia
Julia Walker is not your typical mail-order bride. More familiar with handling guns and horses than demonstrating skill with homemaking and social graces, her background and experiences give her a different twist on life. When she becomes a part of the "normal" world, it throws her for a loop. Still, she longs for the same dreams as many women of the era, a home and family.
She is the last thing Pastor Drew Montgomery expects when she steps of the stagecoach in 1875 Burrton Springs, Kansas. Pastor Drew must learn how to live with and love this most unusual woman in order to keep his job. She tests his patience in ways he would not have imagined, yet, he is learning lessons about himself with every frustrating moment.
The novel contains elements we western lovers admire: horses, gunplay, villains, and, of course heroes, but the heroine takes the spotlight.
Author Jodie Wolfe demonstrates, through the telling of this story, that God loves us all, despite our quirks and eccentricities. Julia's spiritual journey shows how faith can lead us through the darkest times, love prevails against the oddest of circumstances, and salvation is a gift for all who accept it.
I would recommend this book to all who enjoy Christian 19th century historical novels with plenty of action and colorful characters who make you laugh, smile, and shed a tear or two.
DON'T FORGET TO LEAVE A COMMENT TO BE PLACED IN THE DRAWING TO WIN AN EBOOK COPY OF TAMING JULIA BETWEEN NOW AND TUESDAY, MARCH 31ST AT MIDNIGHT MDT.
BY LEAVING A COMMENT, YOU GRANT PERMISSION FOR YOUR EMAIL TO BE REVEALED TO THE AUTHOR IF YOU ARE THE WINNER TO FACILITATE RECEIPT OF YOUR BOOK.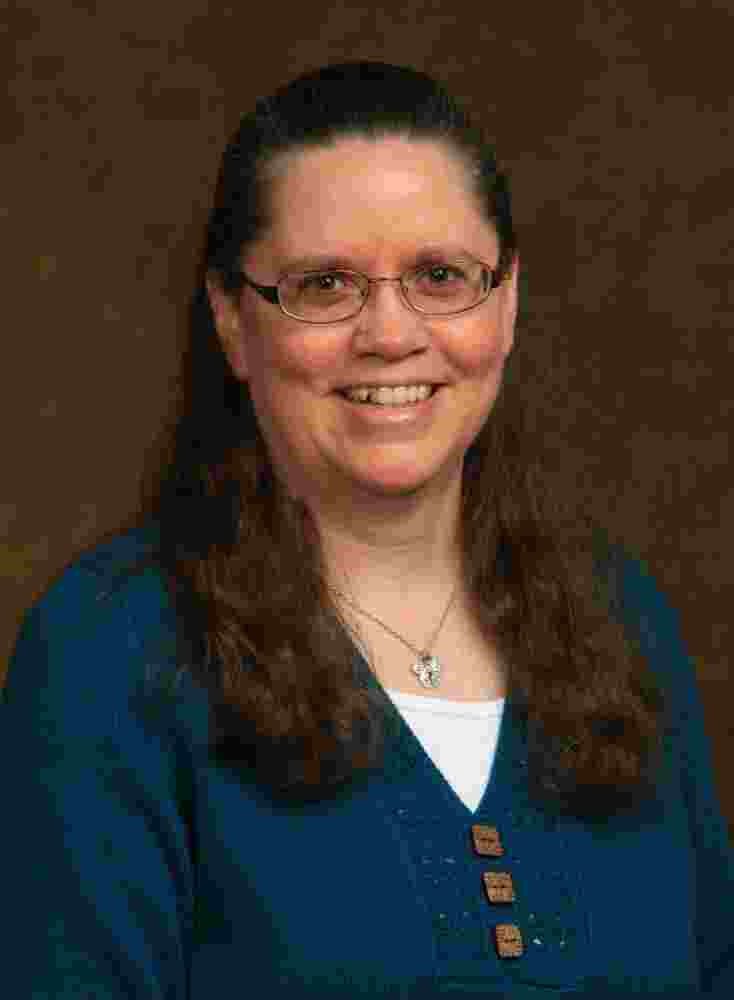 Jodie Wolfe creates novels where hope and quirky meet. She is a member of American Christian Fiction Writers (ACFW), Romance Writers of America (RWA), and COMPEL Training. She's been a semi-finalist and finalist in various writing contests. A former columnist for Home School Enrichment magazine, her articles can be found online at: Crosswalk, Christian Devotions, and Heirloom Audio. She's a contributor and co-founder of Stitches Thru Time blog. When not writing she enjoys spending time with her husband in Pennsylvania, reading, walking, and being a Grammie.
Connect with Jodie:
Website: https://www.jodiewolfe.com
Bookbub: https://www.bookbub.com/authors/jodie-wolfe
Facebook: https://www.facebook.com/Jodie-Wolfe-553400191384913
Twitter: https://twitter.com/JodieAWolfe
Pinterest: https://www.pinterest.com/JodieAWolfe
Goodreads: https://www.goodreads.com/author/show/15220520.Jodie_Wolfe
SUBSCRIBE TO PATTI'S BLOGS HERE