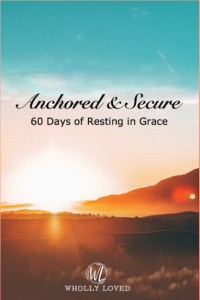 FEATURED BOOK: Anchored & Secure, 60 Days of Resting in Grace
AUTHOR: Numerous, including Kristen Terrette
PUBLISHER: Wholly Loved Ministries
GENRE: Devotional/Christian Living
SERIES OR STAND ALONE: Stand alone
TARGET AGE: Adult
IT IS MY PLEASURE TO WELCOME AUTHOR KRISTEN TERRETTE TO PATTI'S PORCH. KRISTEN TALKS ABOUT THE TIMES WHEN WE FAIL TO SEE WHAT IS RIGHT IN FRONT OF US.
WHOLLY LOVED MINISTRIES IS OFFERING A GIVEAWAY! SIMPLY LEAVE A COMMENT BELOW TO ENTER THE DRAWING FOR A PRINT COPY OF ANCHORED & SECURE, 60 DAYS OF RESTING IN GRACE.
OBLIVIOUSNESS
by
Kristen Terrette
The inability to see things, like circumstances, right in front of you.
I'm reminded of the story about a man stuck on his rooftop during a flood, praying for God to save him. Men, first in a rowboat, then a motorboat, and, finally, a helicopter come by offering to rescue the man. He responded that God would save him and turned them away. The flood waters rose and the man on the roof drowned. In heaven, he asked why God let him drown. God answered, "I sent a rowboat, a motorboat, and a helicopter to save you, yet you refused."
If we're being honest, when we see someone like the man on the roof, oblivious to logical or even supernatural, God-sent guidance and solutions, it's annoying. Have you experienced this with someone? Where the situation they find themselves in is of their own doing? One where logic left them? Or where God sent life-saving devices their way, yet they ignored or were ignorant of them? It's so frustrating.
But… what if the oblivious person is you?
I recently found out I was one in a situation happening right under my nose. I was deceived, yes, but I also didn't want to see the problem, didn't want to believe the worst and have to issue consequences or deal with them personally.
Man, finding out I was living in oblivion was painful! Embarrassing! Hurtful!
But I'm glad God opened my eyes, because now, having walked a few steps past living in darkness and into the light, the healing I didn't even know was needed for me and a loved one has begun. The fog has lifted, and the relationship is stronger.
I have resolved to pray my eyes are opened to things a cannot see, whether it was ignorance or unawareness that made them that way. I want to be a Christ-follower who sees truth and brings what the enemy wants to keep hidden into light. My personal situation also reminded me to be careful of judging the obliviousness of others, but instead pray for God to open their eyes also, And that I listen to their struggle, and delicately help guide them if prompted by the Holy Spirit through the problem.
Let's pray God brings to light all things unknown that shouldn't be and all the solutions that are provided for us. The struggle will pass, and the darkness will vanish, leaving clarity for us to cling to.
Book Blurb for Anchored & Secure, 60 Days of Resting in Grace:
Thanks to Christ's death and resurrection, we don't have to stress, strive, or perform. We simply need to rest in what Christ has already done. That is when we begin to come alive and find the power and courage to live as He intended. That's when we experience true and lasting freedom. This sixty-day devotional helps women reflect on God's grace and the freedom of living deeply anchored in Him.
Buy it HERE.
DON'T FORGET TO LEAVE A COMMENT TO BE PLACED IN THE DRAWING TO WIN A PRINT COPY OF ANCHORED & SECURE, 60 DAYS OF RESTING IN GRACE BETWEEN NOW AND TUESDAY, MAY 19TH AT MIDNIGHT MDT.
BY LEAVING A COMMENT, YOU GRANT PERMISSION FOR YOUR EMAIL TO BE REVEALED TO THE AUTHOR IF YOU ARE THE WINNER TO FACILITATE RECEIPT OF YOUR BOOK.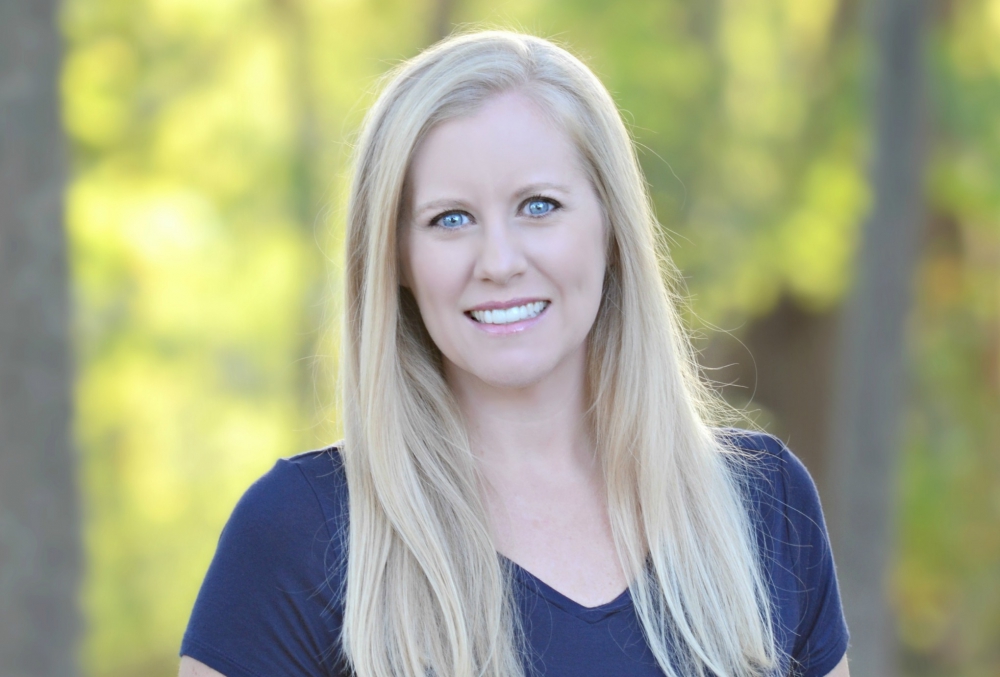 Kristen Terrette cherishes her Southern roots and lives forty-five minutes outside of Atlanta, GA. She served as a Children's Ministry Director for many years, and with the support of her husband and two children, she now stays home writing Christian fiction and non-fiction. She's passionate about storytelling and helping people take their next steps in their relationship with Jesus. She serves on the women's leadership team at her local church and blogs for Crosswalk.com and Wholly Loved Ministries. You can check out her articles and novels at www.kristenterrette.com.
SUBSCRIBE TO PATTI'S BLOGS HERE