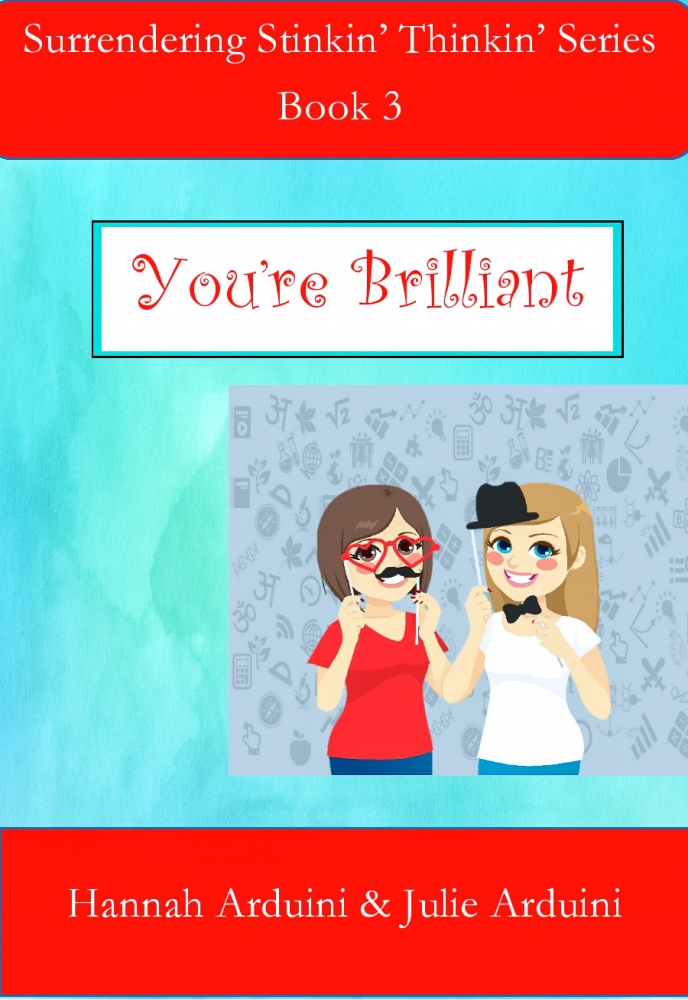 FEATURED BOOK: You're Brilliant
AUTHOR: Hannah Arduini and Julie Arduini
PUBLISHER: Surrendered Scribe Media
GENRE: YA/Women
SERIES OR STAND ALONE: Surrendering Stinkin' Thinkin' Book 3
(can be read as a stand-alone)
TARGET AGE: Young teens and women of all ages.
IT IS MY PLEASURE TO WELCOME AUTHOR JULIE ARDUINI TO PATTI'S PORCH. JULIE SHARES WHAT CAN RESULT WHEN THE UNEXPECTED HAPPENS.
CHECK OUT JULIE'S AMAZING GIVEAWAY OFFER BELOW. LEAVE A COMMENT TO ENTER THE DRAWING!
THE UNEXPECTED
by
Julie Arduini
Years ago, I read a blog post or article about the unexpected. It was something like preparing for your dream trip to Italy, but when you arrive, you're in Canada. Nothing wrong with Canada, but it isn't Italy. It's unexpected.
The context the blogger used was surrounding becoming a special needs family. I remember relating so much to that analogy because our baby at the time was chronically ill and delayed because of it. We were definitely not in Italy, and the shock and grief were overwhelming at the time. God knew all the details, but I didn't, and there was a season we truly weren't sure if she'd see her first birthday. It was no vacation.
It was unexpected.
Fast forward and that baby is now a teen. Although her health is stable, there were additional diagnoses that required consistent care and a lot of unknowns. One of the things she has is Albrights Hereditary Osteodystrophy, a rare genetic disorder where we have to make sure her Vitamin D and phosphorus levels are at the right level. We also learned her bones fused and she was done growing in height at 4'9". We aren't a tall family by any means, but that news?
Unexpected.
But God promised when Hannah was in the womb that she would be an overcomer, and He's fulfilled that time and time again. When she finished middle school, it was a huge victory for her. There were extra challenges that drained us all. We talked a lot and when she shared, she wanted to do something for girls younger than her to encourage them before challenges hit them. As I listened, Hannah was actually telling a story. The more she talked, the more I realized she was telling an amazing story. I stopped her and told her if she wanted, I'd take her story and help her get it published. She wrote out a plot for a three-book series.
That was definitely unexpected!
My genre is contemporary/clean romance, so having this series land in my lap took me by surprise. Once again, God knew. Hannah and I created the Surrendering Stinkin' Thinkin' series featuring a group of middle school/high school girls who are part of a mentoring ministry called Linked. Each book features one of the girls as well as one of their mentors. Both tell their own stories about how they believed a lie about themselves. As I minister to women, I realize their healing journey involves surrendering lies they believe. Just as Hannah aspired to do for her peers.
We just released the last book in the series, You're Brilliant. It can be read as a stand-alone, but it continues to weave the Linked ministry story. When I read the last chapter to Hannah for her approval, we were surprised by our emotions. We were shocked we were done, and sad. The series we never planned on writing is done.
And those feelings were unexpected.
As God continues to navigate us, we're so thankful for His hand in all things regarding our lives, including the Surrendering Stinkin' Thinkin' series. We'd love to give one USA winner their choice of either the print or Kindle version of the series. That means the winner will receive You're Beautiful, You're Amazing, and You're Brilliant.
We pray no matter what unexpected events come your way, you will hold on to His promises and the truth that YOU are beautiful, amazing, and brilliant!
What's the most unexpected event you have overcome? Leave a comment and make sure there is a way we can reach you in case of a win.
Blurb for You're Brilliant:
Amazing things happen when a group of high school students and women discover they are more than competent.
Bethany's not excited to start high school in a new community where she doesn't know anyone. She quickly befriends KJ, a popular sophomore, and it looks like the transition will go well until Bethany discovers KJ's boyfriend is a bully. With a strong sense of justice, Bethany challenges Brent Sullivan, and he's determined to make her suffer.
Cheri takes on an additional job in a school to help pay for Sabrina's wedding. It's a different atmosphere than at the church where she feels more comfortable as the pastor's wife and mentor with the Linked ministry. After several mishaps, Cheri feels like she's found an assignment where she can make a difference until a teacher belittles her work.
Can Bethany and Cheri resist the lies about their competency and hold on to the fact they're brilliant?
The final book in the Surrendering Stinkin' Thinkin' series for tweens, teens, and women of all ages by mother and daughter authors Julie Arduini and Hannah Arduini.
Order You're Brilliant here
DON'T FORGET TO LEAVE A COMMENT TO BE PLACED IN THE DRAWING TO WIN YOUR CHOICE OF A PRIN OR EBOOK COPY OF THE ENTIRE STINKIN'THINKIN' SERIES (YOU'RE BEAUTIFUL, YOU'RE AMAZING, YOU'RE BRILLIANT) BETWEEN NOW AND TUESDAY, SEPTEMBER 8TH AT MIDNIGHT MDT. (US residents only eligible)
BY LEAVING A COMMENT, YOU GRANT PERMISSION FOR YOUR EMAIL TO BE REVEALED TO THE AUTHOR IF YOU ARE THE WINNER TO FACILITATE RECEIPT OF YOUR BOOK.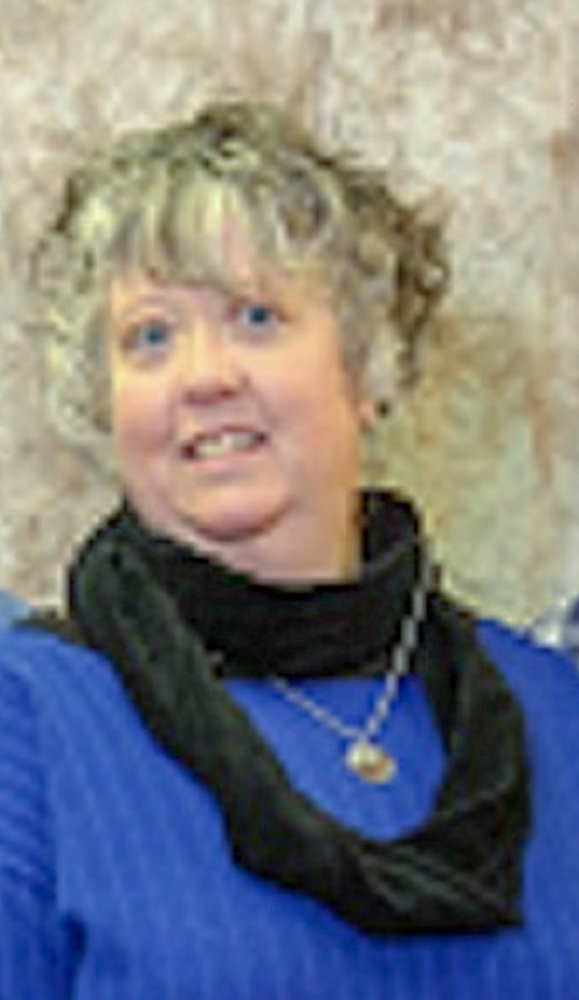 Julie Arduini loves to encourage readers to find freedom in Christ by surrendering the good, the bad, and ---maybe one day---the chocolate. She's the author of the contemporary romance series SURRENDERING TIME, (Entrusted, Entangled, Engaged) as well as the stand-alone novellas, MATCH MADE IN HEAVEN and RESTORING CHRISTMAS. She also shares her story in the infertility devotional, A WALK IN THE VALLEY. Her other latest release, YOU'RE BRILLIANT, is for girls ages 10-100, written with her teenaged daughter, Hannah, and is book 3 in their SURRENDERING STINKIN' THINKIN' series. She blogs every other Wednesday for Christians Read, as well as monthly with Inspy Romance. She resides in Ohio with her husband and two children. Learn more by visiting her at http://juliearduini.com, where she invites readers to opt in to her content full of resources and giveaway opportunities. Connect with Julie:
Facebook http://facebook.com/JulieArduini
Twitter http://twitter.com/JulieArduini
Pinterest http://pinterest.com/JulieArduini
Instagram http://instagram.com/JulieArduini
Snapchat https://www.snapchat.com/add/JulieArduini
Goodreads http://goodreads.com/JulieArduini
Amazon http://www.amazon.com/Julie-Arduini/e/B00PBKDRSQ/
BookBub https://www.bookbub.com/profile/julie-arduini
Monthly Newsletter https://mailchi.mp/321e32f02e17/juliearduininewsletter
SUBSCRIBE TO PATTI''S BLOGS HERE