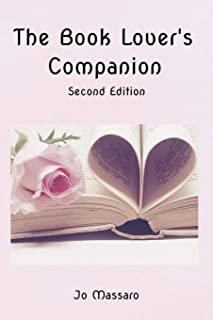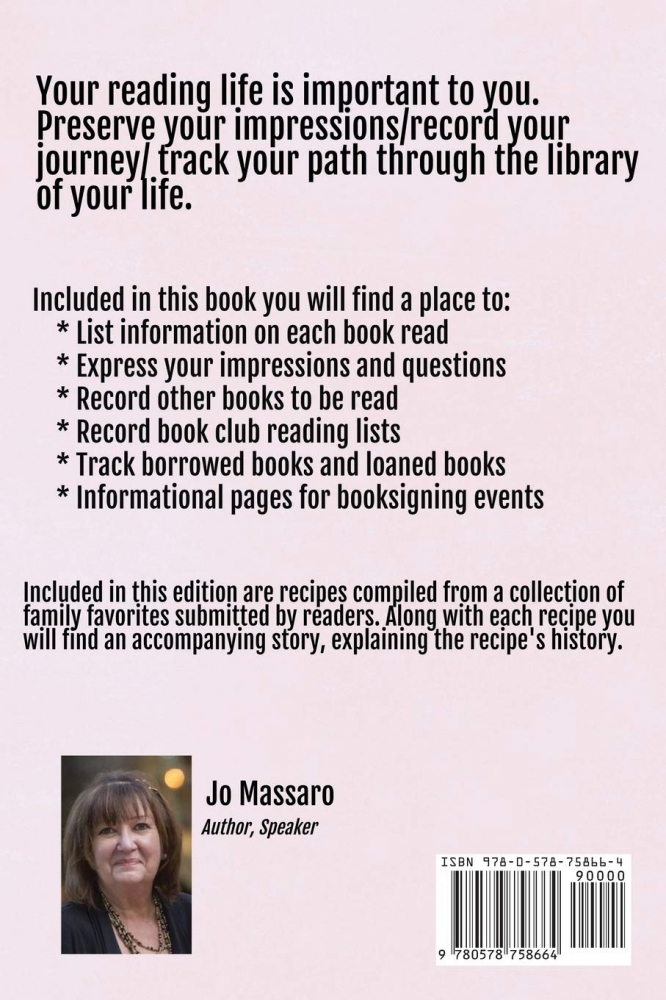 FEATURED BOOK: The Book Lover's Companion: Second Edition
AUTHOR: Jo Massaro
PUBLISHER JDW Publishers
Genre: NonFiction/reference
SERIES OR STAND ALONE: stand-alone
TARGET AGE: 18+
IT IS MY PLEASURE TO WELCOME AUTHOR JO MASSARO TO PATTI'S PORCH. JO SHARES A DREAM SHE IS STRIVING TO FULFILL AND THE STEPS SHE IS TAKING TO ACHIEVE IT.
JO IS OFFERING A GIVEAWAY! SIMPLY LEAVE A COMMENT BELOW TO ENTER THE DRAWING FOR A PRINT COPY OF THE BOOK LOVER'S COMPANION. THREE WINNERS WILL BE CLHOSEN FOR THIS GIVEAWAY!
DREAM A LITTLE DREAM…
by
Jo Massaro
Having grown up on movies and music, I danced and sang my way through life. One of the nightclub comedians and movie stars that I loved was Danny Thomas.
You might be familiar with Danny and his career, or you may wonder who this man was. Maybe you know the name from St. Jude's Hospital.
On 6 January 1912, in Deerfield, Michigan, Amos Muzyad Yakhoob Kairouz was born, the fifth of ten children of Charles Yakhoob Kairouz and Margaret Taouk, Maronite Catholic immigrants from Lebanon.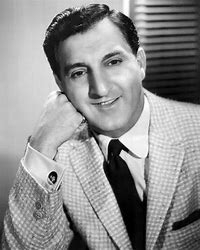 Before settling on the name Danny Thomas, he was known by many other names. When he was a baby, everyone called him "Muzzy." He began his career performing under his Anglicized birth name, Amos Jacobs. After moving to Chicago in 1940, he settled on the name Danny Thomas, a name derived from the first names of two of his brothers.
To further confuse you, his friends, like Frank Sinatra, called him "Jake," and his wife, Rose Marie called him, "Amos."
He had great aspirations for show business, and during the last years of the Great Depression, he seemed doomed to fail. Rose Marie was about to deliver their first child. There was no money to pay the hospital bill, and Danny had $7.85 to his name.
He was desperate. He thought of ending his efforts in show business and take whatever steady work he could find.
Danny explains it as, "My despair led me to my first exposure to the power of faith." He entered a church and dropped a dollar in the collection box. He sat and listened to the priest talk about money that was needed for missionary work. He tells us how, "I got carried away and ended up giving my last $6.00 away. I had .85 cents left."
When he realized what he had done, he walked up to the altar. He prayed to St. Jude Thaddeus, the Patron saint of hopeless and lost causes, and said, "Show me my way in life, and I will build you a shrine."
The next morning, he got a call. There was a job available—a demonstration skit for Maytag washing machines. The pay was $75.00.
So began a lifelong association between a comedian and his saint. He stepped out in faith, and a dream to start St. Jude's Hospital was born.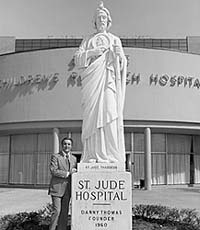 So why the story of Danny Thomas? What does it have to do with "Dream a little dream?"
I have a dream. I want to get books in the hands of children all over the world. In September, God spoke to me to host a month-long event on Facebook and ask authors of children's books to video themselves reading their books. The videos would then be shared with others on Facebook. October was chosen because October is National Reading Month. I sent an email to an author friend and explained the idea. She jumped on board immediately.
One author, after another, came on board, and we now have thirty-one authors. We highlight one each day and give away a copy of their book. We have downloadable pages of activities, surprises, and chances to win Amazon gift cards.
Every Sunday, I'm giving away a copy of my new book, "The Book Lover's Companion, Second Edition" to a parent. It is a book designed for book readers to record information about the books they have read, loaned and borrowed books, pages for authors pictures, and includes recipes from readers, along with family stories.
Never did I think I would be writing a book, and currently, I'm working on a children's book.
I'm turning 70 on October 14, 2020. I'm still dreaming. I want to see libraries built in villages and countries throughout the world. Can you image going to South Africa and building a library? I can.
What is your dream? It may be to get to know all your neighbours and be a bright light.
I would love to hear about your dreams, so I can pray for you.
Buy link for The Book Lover's Companion
DON'T FORGET TO LEAVE A COMMENT TO BE PLACED IN THE DRAWING TO WIN A PRINT COPY OF THE BOOK LOVER'S COMPANION BETWEEN NOW AND TUESDAY, OCTOBER 13TH AT MIDNIGHT MDT.THREE WINNERS WILL BE CHOSEN FOR THIS GIVEAWAY! U.S. RESIDENTS ONLY ELIGIBLE.
BY LEAVING A COMMENT, YOU GRANT PERMISSION FOR YOUR EMAIL TO BE REVEALED TO THE AUTHOR IF YOU ARE THE WINNER TO FACILITATE RECEIPT OF YOUR BOOK.
Fifteen years ago, God spoke to Jo Massaro to start Yahweh Sisterhood Book Club while she lived in N.Y.S. Five years ago, she moved to Indiana and continued the book club but with a twist. You not only read the book, but you met the author, either in person or through Zoom. Since COVID-19, we are doing all meetings live on Facebook.
Jo is Co-President of the newly formed Word Weavers, Int'l in Fort Wayne, Indiana.
She was co-leader, along with her husband, of Celebrate Recovery for seven years.
In 1982, Jo and her husband started a non-profit in N.Y.S. that worked with children, families, and individuals infected/affected by HIV/AIDS for 20 years.
He current passion is to see books in the hands of children all over the world. Join us on Facebook during the month of October and hear children's authors read to children. Join us at:
https://www.facebook.com/groups/1104060663383356/?epa=SEARCH_BOX
Jo is a mother of four, grandmother of nine, and married to her husband, Dominick, for 29 years.
Speaker
Jo brings humor, energy, authenticity, faith, and the strength she found in the Word of God. She describes her journey through her darkest times and how God brought her to a relationship with the Light of the World.
She offers themed messages to your group and works with your team to customize a topic you have selected. She speaks before small or large groups, churches, or wherever God leads her.
Contact Jo at [email protected]
Connect with Jo:
Jo's website
https://www.jomassaroministries.com/

Yahweh sisterhood book club website
https://www.yahwehsisterhoodbookclub.com/
Yahweh sisterhood bookclub Facebook page
https://www.facebook.com/groups/www.yahwehsisterhoodbookclubcom/
Jo Massarro Facebook page
https://www.facebook.com/JoMassaroChristianSpeaker/
Jo Massarro Linkedin page
https://www.linkedin.com/in/jo-josephine-massaro-89a0b361/
Jo Massarro YouTube channel
https://www.youtube.com/channel/UCVkvmCic2EsCQEXUEiK_02A/videos?view_as=subscriber
SUBSCRIBE TO PATTI'S BLOGS HERE