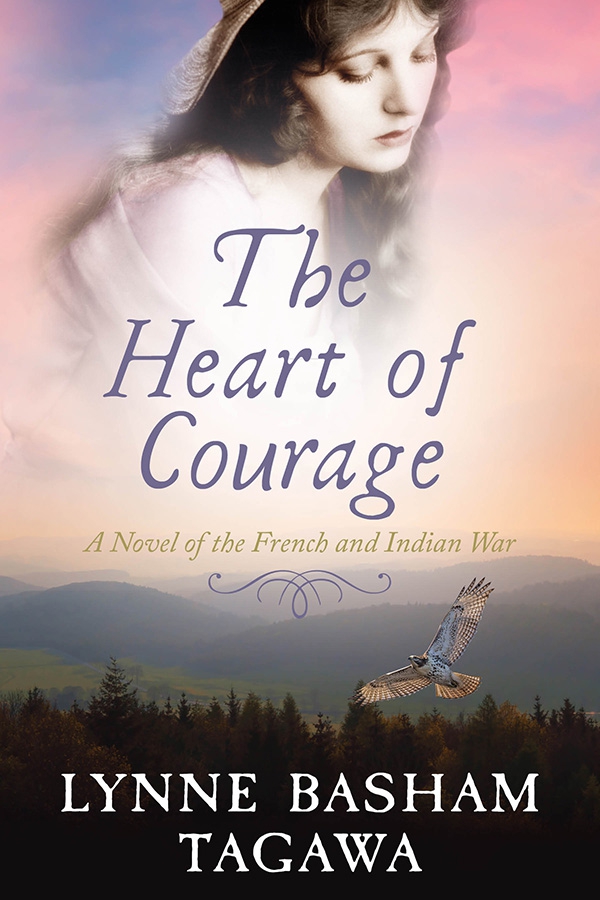 FEATURED BOOK: The Heart of Courage: A Novel of the French and Indian War
AUTHOR: Lynne Basham Tagawa
PUBLISHER: Blue Rock Press
GENRE: Christian historical fiction
SERIES OR STAND ALONE: series (book 2 of the Russells)
TARGET AGE: Adults but suitable for teens
IT IS MY PLEAURE TO WELCOME AUTHOR LYNNE BASHAM TAGAWA TO PATTI'S PORCH. LAST MONTH, LYNNE SHARED ABOUT THE FIRST BOOK IN HER RUSSELLS SERIES. TODAY, SHE INTRODUCES THE SEQUEL.
LYNNE IS OFFERING A GIVEAWAY! SIMPLY LEAVE A COMMENT BELOW TO ENTER THE DRAWING FOR A PRINT COPY OF THE HEART OF COURAGE: A NOVEL OF THE FRENCH AND INDIAN WAR
REACHING BACK IN TIME
by
Lynne Tagawa
I love historical fiction. I love it when an author paints the scene with deft strokes, so I'm immersed in another time and place with no consciousness of scanning the page. A book becomes a time machine!
There are some authors who do this very, very well. But in my own writing I decided to explore some of the lesser-known aspects of history. As a Christian, I'm especially interested in things like church history. Not in the dry, dusty litany of names, dates, and places, but in the vivid experience of the time.
Like, what was it like to live during the time of the Great Awakening? That was the underlying theme, or current, of the first installment of my 18th century series, The Shenandoah Road.
In writing I learned things. I learned that my spiritual forebears put great stock in things like confessions and catechisms, and I learned why—the great confessions are the Ebenezers of the faith, the great memorial stones of struggle against falsehood. I learned to respect them.
I also learned how different things were in the past. You mean, colonial Virginians had to pay a tithe to the Church of England no matter what? Yep, it was the state church. All others were considered "dissenters" and were persecuted to some degree.
Remember John Bunyan, who wrote The Pilgrim's Progress while in jail? His crime? Preaching without a license. Baptists in colonial Virginia were also restricted and harassed. Over time, things loosened up, but it wasn't until Virginia passed the Statute for Religious Freedom in 1786—after the Revolution!—that Baptists had full religious liberty there.
Thomas Jefferson wrote it, and considered this his greatest lifetime achievement, superseding even the Declaration of Independence.
In the sequel to Shenandoah, I shifted into the period of the French and Indian War. I write about Braddock's defeat, during which George Washington escaped unscathed with a number of scorched holes in his coat. I put a character there, of course. And I created a Shawnee character, so we could experience the Native American point of view.
But I followed my initial thread—the Great Awakening. And I found it had implications for church history and even religious liberty. New converts often joined Baptist churches, swelling a denomination that was insignificant before. And "Methodist" meetings appeared too. I created a character who suffered as a result of his Baptist convictions. And my characters interacted with a young Jefferson as well!
A battle, Williamsburg, a county jail, and a Shawnee village—you'll find all of these in The Heart of Courage: A Novel of the French and Indian War
Blurb for The Heart of Courage: A Novel of the French and Indian War
It's 1753, and troubling news comes to Russell's Ridge . . .
Susanna Russell longs to escape her valley home. When war breaks out, she gets her wish to study in fabulous Williamsburg. But she realizes she's lost something important along the way. Something—and someone.
James Paxton is studying for the ministry. But when violence threatens the valley, his path becomes clouded. What is God's will for his life? The answer is alarming—and impossible.
Red Hawk spies white surveyors near his home, a harbinger of trouble to come. Shawnee chiefs go to Philadelphia to treat for peace, but the unthinkable happens, and Red Hawk loses all he once held dear. Then he has a strange dream. What can it mean?
War, romance, and gospel truth unite in this remarkable sequel to The Shenandoah Road.
Amazon buy link: https://amzn.to/3ajxMKs
DON'T FORGET TO LEAVE A COMMENT TO BE PLACED IN THE DRAWING TO WIN A PRINT COPY OF THE HEART OF COURAGE: A NOVEL OF THE FRENCH AND INDIAN WAR BETWEEN NOW AND TUESDAY, OCTOBER 20TH AT MIDNIGHT MDT. (residents of U.S. and Canada only eligible).
BY LEAVING A COMMENT, YOU GRANT PERMISSION FOR YOUR EMAIL TO BE REVEALED TO THE AUTHOR IF YOU ARE THE WINNER TO FACILITATE RECEIPT OF YOUR BOOK.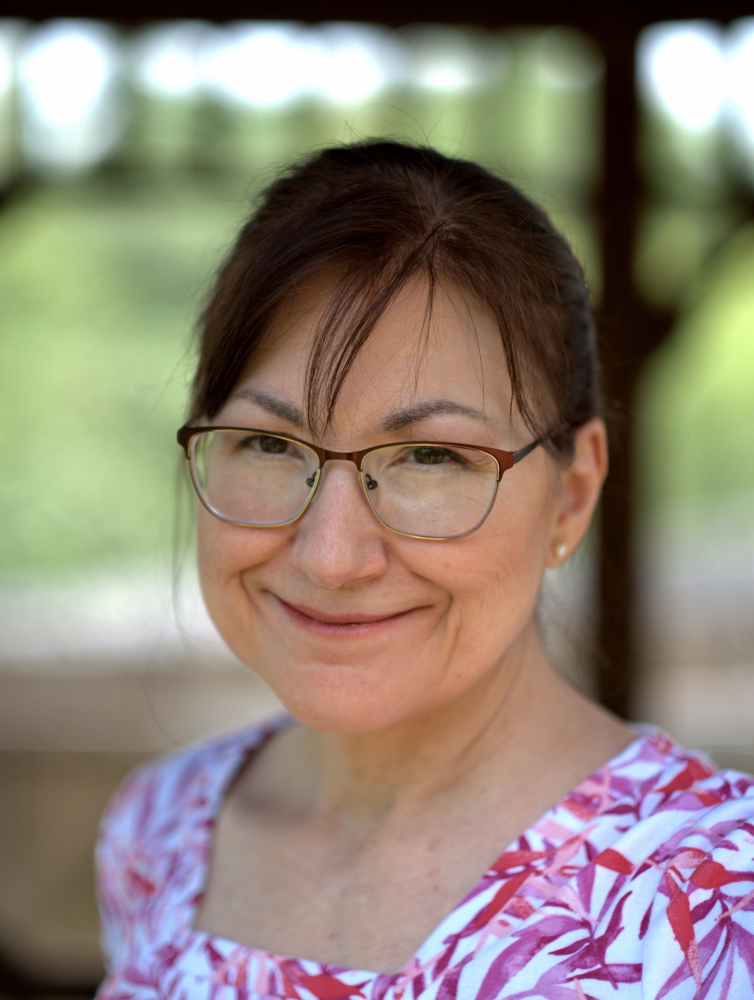 Lynne Tagawa is a former science teacher who fell in love with history. Her first book, Sam Houston's Republic, is a Texas history curriculum written in narrative style to keep it interesting. Because history really is interesting. After all, it's His Story! Currently she is researching the Revolutionary War and books are scattered throughout the house. She also enjoys her four grandchildren and feeds them cookies. She lives with her husband in south Texas.
Connect with Lynne at her website at www.lynnetagawa.com.
SUBSCRIBE TO PATTI'S BLOGS HERE