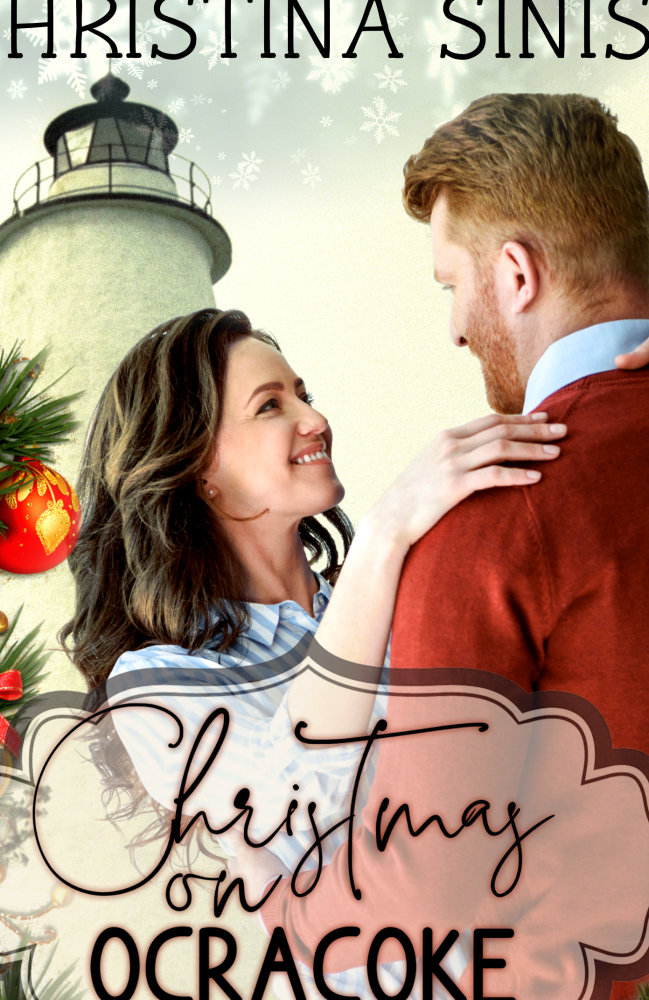 FEATURED BOOK: Christmas on Ocracoke
AUTHOR: Christina Sinisi
PUBLISHER: Anaiah Press
GENRE: Contemporary Romance
SERIES OR STAND ALONE: Stand alone
TARGET AGE: All adult
IT IS MY PLEASURE TO WELCOME AUTHOR CHRISTINA SNIISI TO PATTI'S PORCH. CHRISTINA SHARES SOME NEW YEARS RESOLUTIONS THAT ENRICH THE SPIRIT.
CHRISTINA IS OFFERING A GIVEAWAY! SIMPLY LEAVE A COMMENT BELOW TO ENTER THE DRAWING FOR AN EBOOK COPY OF CHRISTMAS ON OCRACOKE.
SPIRITUAL NEW YEAR'S RESOLUTIONS
by
Christina Sinisi
On my blog this week, I posted a few tips as to how to write successful New Year's Resolutions—yes, I do them every year and I actually reach most of them (which is one of my tips—be happy with reaching those you can, life is challenging). So, I invite you to come over and comment and let's discuss!
I wanted to do something different here. I'd like to give examples of spiritual New Year's Resolutions and some ideas on how to accomplish them. Per my blog, I recommend having categories for your resolutions and putting first things first—our faith.
#1 Prayer. Over the years, I have slowly grown my prayer life in frequency and depth. As a child, I said nighttime prayers and still do. Now, I pray before every meal and in the car on the way to work. I add special prayers before my devotion time. I do love the car idea because many of us just have that as captured time that we can put to good use. Other ideas?
#2 Devotion. I'm a busy person and odds are that you, dear reader, are too. So, finding time for quiet time is almost impossible. At night, I'm often too tired to do the Word justice and I'm sleepy, etc. The rest of my family are night owls and I'm a morning lark, so breakfast it is. I'm sitting there at the table anyway and I can add extra time after I'm finished eating to write and go deeper.
#3 Reading the Word. I do this as part of #2, but I want to share what worked for me. I didn't start at the beginning. Getting through Numbers and Deuteronomy is hard (go ahead and laugh) so I started with Daniel. I've read a chapter or page a day and am now on my third go around. Breaking it into sections and using Study Guides works!
#4 Mindfulness Walks. This is a spiritual practice that has a distant history in the Christian church, just as do meditation and chanting. Somehow, the modern world forgot all that and attributes these practices to Eastern philosophies which causes some Christians to shy away. I hope you'll consider changing that mindset because all of these are wonderful practices that we can own. Jesus certainly walked and went off on his own. I highly encourage you to take everything to God in prayer on the way out on your walk, turn around and leave your concerns with the Lord. Concentrate on the scenery, look up and actually see the sky. I wouldn't put a schedule to these practices.
We definitely need to be led by God and stay open to what He wants us to do, but it certainly helps us in our walk to make time and a place to just be with Him. Notice I didn't put attend worship. I don't want to lecture about that, but I truly believe being part of the living, breathing community of God is crucial for well-being in all areas.
Any other ideas for helping others on their path? God bless you and keep you. I pray that 2021 is a time of spiritual growth and joy for all.
Back Cover Blurb for Christmas on Ocracoke:
Reeling from the upheaval of a failed marriage, Annie Hanahan is desperate for a new start—and when she inherits a cottage on Ocracoke Island, she may finally get it. Without a second thought, she packs up and leaves everything behind: her first name, her job, and her ex-husband. But when she arrives in the Outer Banks, she finds the island—and her promised refuge—ravaged by Hurricane Dorian. As a contractor who has given so much of his time to helping Ocracoke recover, it surprises no one when Trey Kingsley offers to help the beautiful newcomer, but something is holding her back. Life keeps throwing them together, though, or perhaps God's hand is giving them a nudge. Will a little bit of divine intervention be enough for a Merry Christmas on Ocracoke?
DON'T FORGET TO LEAVE A COMMENT TO BE PLACED IN THE DRAWING TO WIN AN EBOOK COPY OF CHRISTMAS ON OCRACOKE BETWEEN NOW AND TUESDAY, JANUARY 19TH AT MIDNIGHT MST.
BY LEAVING A COMMENT, YOU GRANT PERMISSION FOR YOUR EMAIL TO BE REVEALED TO THE AUTHOR IF YOU ARE THE WINNER TO FACILITATE RECEIPT OF YOUR BOOK.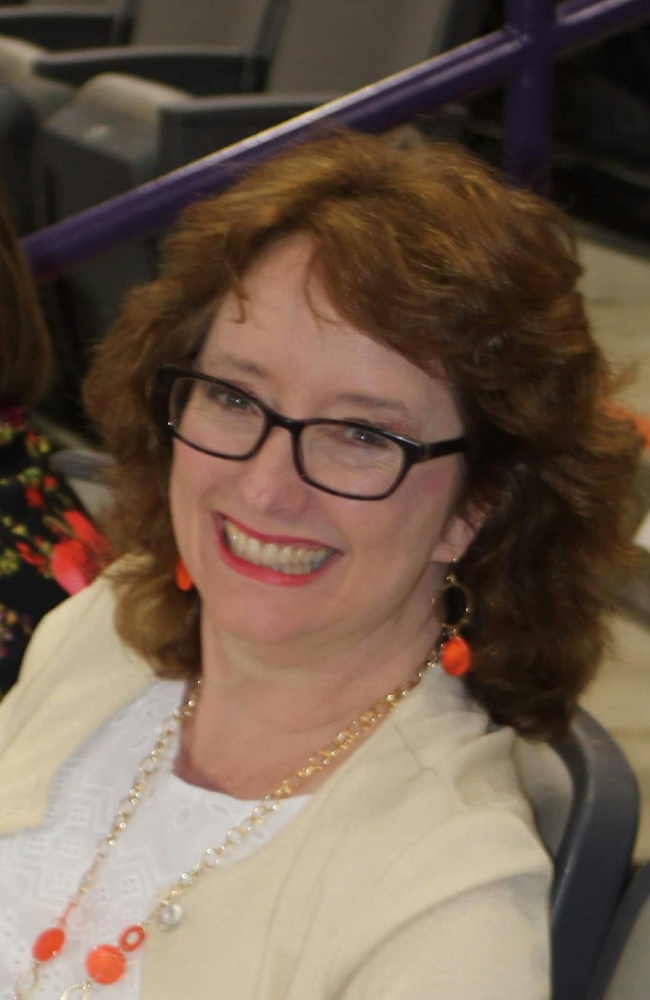 A member of the American Christian Fiction Writers, Christina Sinisi writes stories about families, both the broken and blessed. Her works include a semi-finalist in the Amazon Breakthrough Novel Award Contest and the American Title IV Contest in which she appeared in the top ten in the Romantic Times magazine. Her published books include The Christmas Confusion and the upcoming Sweet Summer, the first two books in the Summer Creek Series, as well as Christmas On Ocracoke. By day, she is a psychology professor and lives in the Lowcountry of South Carolina with her husband and two children and cat Chessie Mae.
Connect with Christina:
Website/Blog: https://www.christinasinisi.com/
Twitter: @ChristinaSinisi
Facebook: https://bit.ly/3pmZ5KX
Instagram: @csinisi123
Pinterest: https://www.pinterest.com/csinisi/
Goodreads:https://bit.ly/2H1bi6Q
SUBSCRIBE TO PATTI'S BLOGS HERE