Author Janet K. Brown joins us today with a devotional, an introduction to her devotional book, Divine Dining, and a giveaway. Welcome Janet!
Different Tallow Trees
by
Janet K. Brown

"There are different kinds of gifts, but the same Spirit; there are different kinds of service, but the same Lord. There are different kinds of working, but the same God works all of them to all men." 1 Corinthians 12:4-6 NIV
In our back yard, about ten years ago, my husband planted two Chinese tallow trees.
One grew quickly and gave good shade within two years, and in the fall, its leaves provided brilliant color. The other was scrawny and sparse, and its colors weren't as bright.
Through their life span, they have differed. The bigger one stopped growing and gave little color. Berries grew thick and unique. The smaller one became the larger, fuller tree with the most brilliant color.
Now, ten years later, the faster-growing tree remains small, with lots of berries, and shows muted color. It sheds its leaves with the first cold wind.
The slower-growing tree is large and shades our patio swing in the summer. But, it never gave berries and it never turns colors. It sheds leaves only when the new growth comes in the spring.
Different, but equally of value. One for berries and color, the other for shade.
God made us the same way. To lose weight and gain self value, we have to praise God for who He made me—different but equally of value to Him.

Prayer: Lord, use me today however you want.
This devotion shows up on the May 13 page of Divine Dining: 365 Devotions to Guide You to Healthier Weight and Abundant Wellness. Pen-L Publishing released this book December, 2012.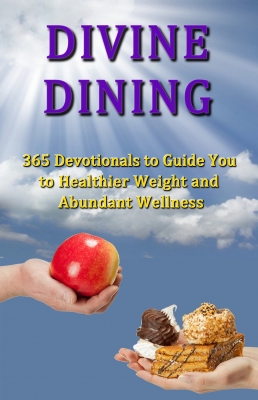 I lost ninety-five pounds and have maintained the loss for seventeen years. One tool in my recovery remains
the daily reading of inspirational books. I found my library incomplete when I searched for one that combined a twelve-step program with God as the Higher Power. The biggest secret to my success was giving up my will and letting God do it through me. I wrote a book of daily devotions that came from my journals and memories. This is one woman's road for success. I pray these thoughts help others reach the same healing God gave to me. It's all about God.
LEAVE A COMMENT BY SAT FEB 2nd AT 6:00 PM TO BE ENTERED IN A DRAWING TO WIN A COPY OF DIVINE DINING.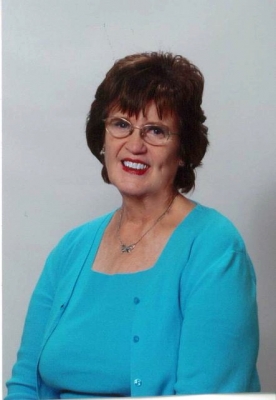 Janet K. Brown lives in Wichita Falls, Texas with her husband, Charles. Though she has written most of her adult life, since her retirement as a bookkeeper and medical coder, she writes as a second career and as a ministry.
Divine Dining is the author's second book. It encompasses her passion for diet, fitness, and God's Word. Janet released her debut novel, an inspirational young adult, Victoria and the Ghost, in July, 2012.
She and her husband love to travel with their RV, visit their three daughters, two sons-in-law and three grandchildren, and work in their church.