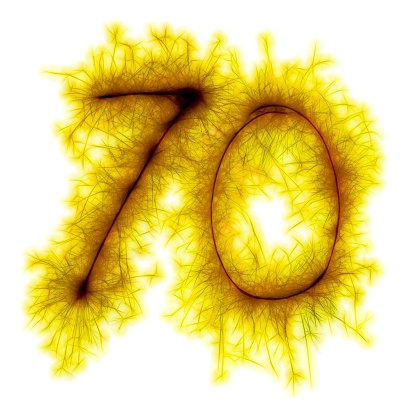 Photo from Pixabay
INTO THE SEVENTIES
No, not the 1870's or the 1970's, but 70's – as in within a matter of hours I will have crossed the line from sixty plus to age 70. If I recall correctly from the last time I viewed my birth certificate, the exact moment of venturing into this new territory is 7:07 a.m. EST, or 5:07 a.m. in the time zone in which I now reside.
At that point in time, I will have existed on this earth for 25,568 days (yes, 18 leap years have been factored in!), 613,632 hours, 36,817,920 minutes, and 2,209,075,200 seconds. For those of you who are math challenged, that's two billion, two hundred and nine million, seventy-five thousand and two hundred.
As I gaze on those impressive numbers, I wonder, if someone were to create one of those pie charts or bar graphs that illustrated the manner in which I have spent my life, what would they find?
Which categories would claim the largest pieces of the "pie" or the highest spike on the bar graph?
Which categories would merit measurement?
I would like to see the amount of time I have engaged in:
Love
Worship
Prayer
Education
Creativity
Productivity
Kindness
Compassion
Listening
Empathy
Humility
As I bring memories of the past seventy years into my future, I pray they will serve to help me live my remaining years touching the lives of others with the warmth of God's love, the knowledge of His word, and the peace of His presence.
Patti Shene Gonzales hosts Step Into the Light, a weekly interview style blog talk radio show, where guests share their journey from darkness to light. She hosts writers, published and unpublished, on her two blogs, The Over 50 Writer and Patti's Porch on her website at pattishene.com. Patti is published in two anthologies and local publications and has three western novels in progress. She enjoys writing, reading, critiquing, and spending time with family and friends. Patti lives in Colorado with her devoted feline companion, Duncan.