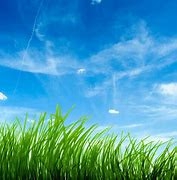 IT IS MY PLEASURE TO WELCOME AUTHOR AMRE CORTADINO TO PATTI'S PORCH. AMRE SHARES THE IMPACT OF ONE BIBLICAL CHARACTER AMONG MANY AND HOW THAT LESSON IS RELEVANT TODAY.
TURNING THE TIDE
by
Amre Cortadino
When the Philistines banded together at a place where there was a field full of lentils, Israel's troops fled from them. But Shammah took his stand in the middle of the field. He defended it and struck the Philistines down, and the Lord brought about a great victory. 2 Samuel 23:11b-12, NIV
Tucked in the aftermath of one of David's battles against the Philistines, we meet Shammah. David and his men had just won a huge victory and were weary from the battle. The people came, plundered, and left.
But there were lentils growing in the field and someone had to guard them. So, a small company of soldiers stood watch.
But, the remaining Philistines rallied.
When we hear the word Philistine, our memory tracks to David and his victory over the giant Goliath. If all Philistines were giants, the sight of these mammoth men would strike immediate fear.
Threatened by sword-wielding giants, this tiny band of Israelite soldiers chose their lives over the beans. Everyone but Shammah fled.
The Bible doesn't say he vacillated or considered his options. He took his position in the middle of the field. Shammah had made a commitment, one that didn't depend on the task or how many stood with him. No matter the outcome, he would stay and fight.
We don't know the number of Philistines he fought against. We do know the Lord brought about a great victory! God gave him the power to wipe out every one of those predators. He honored Shammah's commitment and showed Himself faithful!
A single man turned the tide.
It's hard to fathom how the name Shammah, which means waste or appalling desolation, came about. One piece of information indicated the name was given due to the mother's significant suffering during childbirth. Can you picture a mother holding her newborn and saying, "I think I'll call you waste?"
Ironically, from God's attributes, we know He redeems and makes everything new. Why do I say that? When I examined the Hebrew names of God, tucked in the list you'll find Jehovah Shammah – God is there. What a turnaround! From an unpleasant name to one of comfort, hope, and joy!
Shammah wasn't alone when he defeated the enemy. We are not alone in this Christian walk. An army of one can turn the tide because Jehovah Shammah is right beside us.
Whenever you question what one person can do, please remember you are not alone.
He is there.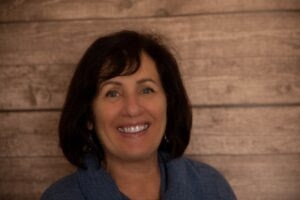 Amre Cortadino is a follower of Jesus Christ. Married for forty years, she enjoys four wonderful children, three outlaws, and four precious grandchildren. She worked in the medical field for over twenty-five years. After completing her B.S.H.S., she became a health educator and received international credentials in childbirth education (I.C.E.A.) and lactation consulting (I.B.C.L.C.). She's served as a women's Bible study leader, participates in local and online writers groups and a book club.
More encouraging blogs like this one are posted each Friday at https://www.merryheartink.com. Amre enjoys chatting with her Facebook, Twitter, and Instagram friends and keep chickens.

In the past three years, Amre has written a Rom-Com/Spec. Fiction story; completed two books in a Young Adult Suspense trilogy; and has begun work on a Spec. Fiction trilogy based on Biblical gardens.
Amre is the winner of several writing awards including 1st place in the ACFW 2020 First Impressions; 2st place, 2020 ICAN; 1st place, 2020 ACFW Virginia Crown Award; 1st place, 2019 ICAN; 2019 ACFW Genesis Finalist; 1st place, 2018 OHCWC Blue Seal Award winner (tie); 2nd place, 2018 Georgia Peach.
A Snowflake's Adventure, a children's picture book about God's love and exciting purpose for each child, will be published in October 2021. For every book sold, one will be donated to Operation Christmas Child Shoebox through Samaritan's Purse. Please see details coming soon at https://www.merryheartink.com.
SUBSCRIBETO PATTI'S BLOGS HERE