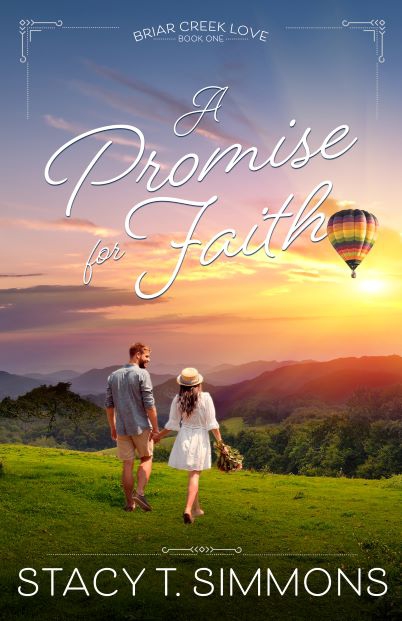 Featured Book: A Promise for Faith
Author: Stacy T. Simmons
Publisher: Celebrate Lit
Genre: Christian Contemporary Romance Fiction
Series or Stand Alone: Briar Creek Love Book One
Target Age: Adult
IT IS MY PLEASURE TO WELCOME AUTHOR STACY T. SIMMONS TO PATTI'S PORCH. STACY ASSURES READERS THAT EVERYONE HAS A STORY TO TELL IN ONE FORM OR ANOTHER.
STACY IS OFFERING A GIVEAWAY! SIMPLY LEAVE A COMMENT BELOW TO ENTER THE DRAWING FOR AN EBOOK COPY OF A PROMISE FOR FAITH.
THE STORY THAT IS INSIDE YOU
by
Stacy T. Simmons
Whether you are a teacher, singer, actor, writer, or absolutely none of these, there's a story inside of you. Some chapters in your life may be poignant, others make you gasp with laughter as the moment of mirth reawakens in your mind. Yet another might have you grabbing for the tissues as its thorny clutches hold your heart. Every one of them has meaning.
You are our letter, written in our hearts, known and read by all men
2 Corinthians 3:2 (NIV)
What he has put on your heart is your story to share, to friends, family or as authors do, with persons they've not yet had the pleasure of meeting. My mother recently finished a short time ago writing about her late mother. It's based on memories from her own mother telling the stories to her as a young girl and later as an adult. She's now busy at work writing about her WWII veteran late father. Our family can't wait to read the past coming to life under her keystrokes. Stories can be familial treasures. History has a story to tell.
My mother-in-law is an avid reader and former church librarian, and she reviewed books for their newsletter. She's got some great stories to tell about books she has read and the rich, full life she's led. Romance, mystery, thrillers of Christian fiction, faith-driven stories to tell.
Whatever you're led to do, whether it's jotting down feelings in a journal, creating poetry or song writing, penning novels, sharing a bedtime story with your precious children, or tucking away the thoughts in your heart, let your story be told even if it's for an audience of one. He's listening for that story, the unique one that only you can tell...
Blurb for A Promise for Faith
Secrets have the power to ruin lives. Faith and love have the power to disarm those secrets.
Failure isn't an option for Faith Fuller, she wants to prove to herself and her very successful parents she can stand on her own, even if it means accepting a job offer from someone she wanted to forget. To add to the problem, that job means facing her biggest fear.
Caleb Gaines is looking for a manager for his coffee shop. He's in over his head running his successful river outfitters business and being a single dad to a preschooler. But the perfect candidate wants nothing to do with him. Risk-taker Caleb is up for a challenge and wants to convince Faith to help him.
If neither one relies on faith and learns to trust, any chance at love will be washed downstream.
An out-of-work chef and successful river outfitter are both hiding secret tragedies. How much faith will it take to learn to trust in each other, overcome obstacles, and find love?
Pre-Order Link: (The novel arrives January 18, 2022)
Celebrate Lit Purchase Link: http://ow.ly/ZZaD30rWvEj (gift of short story with purchase)
Amazon Purchase Link: https://amzn.to/3BaEFu5
DON'T FORGET TO LEAVE A COMMENT TO BE PLACED IN THE DRAWING TO WIN AN EBOOK COPY OF A PROMISE FOR FAITH BETWEEN NOW AND TUESDAY, OCTOBER 19TH AT MIDNIGHT MDT.
BY LEAVING A COMMENT, YOU GRANT PERMISSION FOR YOUR EMAIL TO BE REVEALED TO THE AUTHOR IF YOU ARE THE WINNER TO FACILITATE RECEIPT OF YOUR BOOK.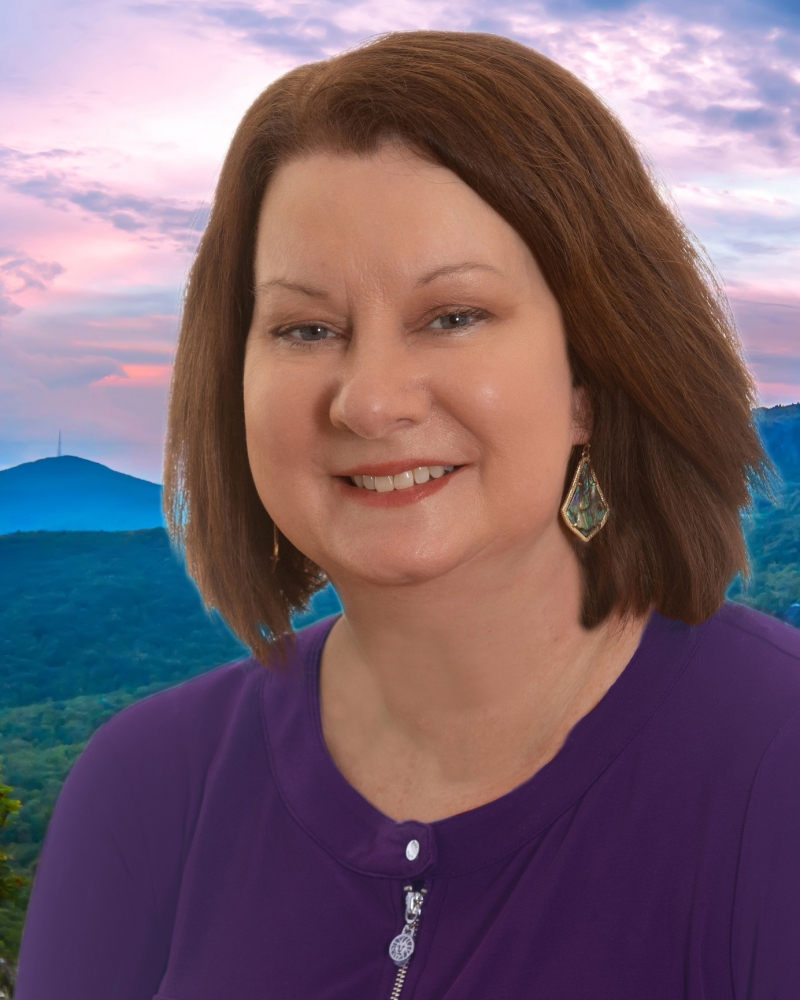 Stacy T. Simmons writes uplifting fiction that delights the reader's romantic sensibilities. Thirty-four years of marital bliss is a great contributor. She is a mom of two grown children, and she and her family have a menagerie of pets she likes to call "Noah's Ark." You can find her working on her next manuscript in the Briar Creek Love series with a piece of dark chocolate and a cup of coffee nearby. She loves to connect with her readers.
Website: https://www.stacytsimmonsauthor.com/
Facebook: https://www.facebook.com/stacy.t.simmons/
Instagram: https://www.instagram.com/stacy.t.simmons/?hl=en
Twitter: https://twitter.com/stacytsimmons?lang=en
Pinterest: https://www.pinterest.com/stacyts/
SUBSCRIBE TO PATTI'S BLOGS HERE