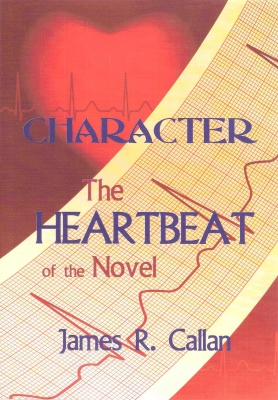 Featured Book: Character: The Heartbeat of the Novel
Author's Name: James R. Callan
Publisher: Oak Tree Press
Genre: Self-help (specifically for writers)
Stand Alone or Series: Stand alone
Target Age: Any age Writer
James is offering
a Giveaway of his book.
Check below to see how to
enter to win!
First Impressions
One of the standard bits of advice we get is, "You only get one chance to make a first impression." Of course, this refers to real people. But, you want to create characters in your book with such care that they are real people – to you the author, and to your readers. You need to treat them as real people.
The first impression your protagonist makes should be carefully crafted. You need to decide what impression you want to make on the reader. It may be subtle, but as a first impression, it will stick.
How do we as humans make that first impression? It can be by the way we walk or hold our head, the expression on our face, the clothes we wear, how we wear them or our attention to how we look. It might be the first words out of our mouth, how we present ourselves to strangers, or any of a dozen other ways. We want to make our characters "real" people, so these aspects of first impressions apply.
Example: The silky material clung to every curve and garnered the attention of all the males, and many of the females, in the crowded room. Jane tugged at the skirt, trying to keep it from hugging her hips. Why did she get talked into wearing this? Her blue cotton skirt and white blouse would have been more comfortable.
Do we get a strong impression about Jane?
Consider the two women below. Do you get different impressions based on how they deal with makeup?
Example. Jennifer fished a lipstick out of her purse and with two quick motions ran a hint of pink across her lips.
Example. Ashley used a fine brush to outline her lips, opened another tube and brushed on a deep rose color to her lips. Finally, she applied a thin coat of gloss. She studied the effect. It was only a casual lunch. This would do.
Note that we have not told the reader; we have shown the reader. We have made an impression.
This is just one topic I cover in Character: The Heartbeat of the Novel (2013, Oak Tree Press), available on Amazon http://amzn.to/13ADvF3
Leave a comment to be placed in the drawing to win a copy of The Heartbeat of the Novel between now and Wednesday, January 29th at midnight (MST). Don't forget to leave your contact email so you can be notified if you win!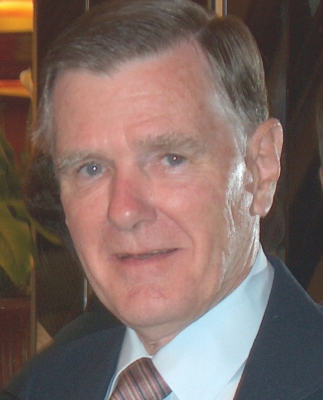 After a successful career in mathematics and computer science, receiving grants from the National Science Foundation and NASA, and being listed in Who's Who in Computer Science and Two Thousand Notable Americans, James R. Callan turned to his first love—writing. He wrote a monthly column for a national magazine for two years, and published a number of non-fiction books. He now concentrates on his favorite genre, mystery/suspense. His latest suspense book is A Ton of Gold (Oak Tree Press, 2013). His latest non-fiction book is How to Write Great Dialog, 2014.