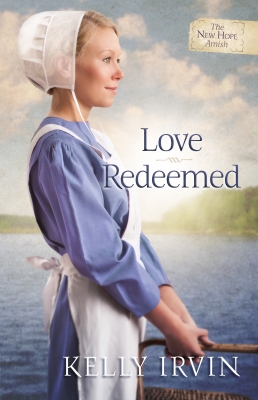 Title of book: Love Redeemed
Author: Kelly Irvin
Publisher: Harvest House
Genre: Contemporary Romance (Amish)
Stand Alone or series: Series (New Hope Amish)
Target Age: 25 and up
KELLY IS OFFERING A GIVEAWAY OF HER BOOK, LOVE REDEEMED. CHECK BELOW TO SEE HOW TO ENTER TO WIN.
Catching up to the caboose
by
Kelly Irvin
The year 2013 was a momentous year in my life in ways that had little to do with my writing career. At least that's what I thought. My twenty-three year old daughter got married, graduated from college, and had my first grandchild, a beautiful little girl named Brooklyn Jane.
I also celebrated my 25th wedding anniversary with the love of my life, who took me to Hawaii for the first time. And I turned fifty-six.
The year was a whirlwind when you add the last book in the Bliss Creek Amish series and the first one in the New Hope Amish series being published. And a new three-book contract with a new publisher.
You might think I had the big MO. Momentum. Just between you and me and the fencepost, that's not how it felt. It felt like a runaway train. Picture me scurrying along behind the caboose, yelling, "Wait, wait, this isn't my life. You're moving way too fast."
I felt old. I looked in the mirror and saw drooping cheeks around my thin mouth, lines around my eyes, silver in my hair, and yes, a nasty old lady hair on my chin that required plucking.
I was in the delivery room when my granddaughter was born. Gorgeous, whole, perfect, a plump little eight-pound gift from God. She's at my house almost every day now, visiting, spitting up, cooing, and burping like a sailor after her bottle. In less than two months, she and my daughter will move to Norfolk to join daddy, who is currently deployed on the USS Harry Truman in the Persian Gulf. Virginia is a long way from Texas. Our cozy visits are numbered. So I've begun reading to her the books I loved reading to her mommy. Brown Bear Brown Bear, the Little Caterpillar, Doctor Seuss and so on.
It's my hope she will grow up reading books just like her mom did because together we are laying that foundation. Someday she might read one of the books her grandma wrote.
God has given me these great gifts. A loving husband. Children. A grandchild. The gift of writing His stories. Stories that will linger long after I'm gone from this earth. And I still have many stories to tell. I've always known time is short. None of us knows just how short. But God does. He sent me this beautiful granddaughter and said, "Don't waste my gifts. Catch up. You're not old. You're just getting started. Don't make me come down there. Catch up to that caboose."
Tell His stories. To anyone and everyone, whether you think they're listening or not. Whether you have two weeks or twenty years left, use them. Write until your fingers give out and your heart stops.
No matter what gift God bestowed about you, use it. Wear it out. You may retire from your day job, but not God's job. Forget the caboose. Hop on that train and drive it. The next generation needs you.
Brooklyn Jane needs you.
LEAVE A COMMENT TO BE PLACED IN THE DRAWING TO WIN A COPY OF LOVE REDEEMED BETWEEN NOW AND WEDNESDAY, MARCH 19TH AT MIDNIGHT MST. DON'T FORGET TO LEAVE YOUR CONTACT EMAIL SO YOU CAN BE NOTIFIED IF YOU WIN!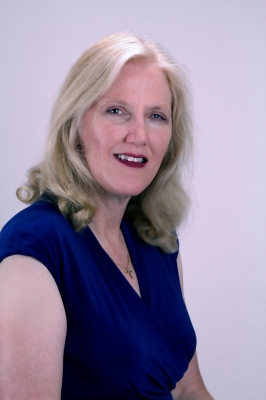 Kelly Irvin is the author of the Bliss Creek Amish series and the New Hope Amish series, Her latest release is Love Redeemed, which debuted March 1.
The Kansas native is a graduate of the University of Kansas School of Journalism. She has been writing nonfiction professionally for thirty years. Kelly and her husband reside in Texas. In her spare time, she likes to write short stories and read books by her favorite authors.
Connect with Kelly on her website, on Facebook, and on Twitter.