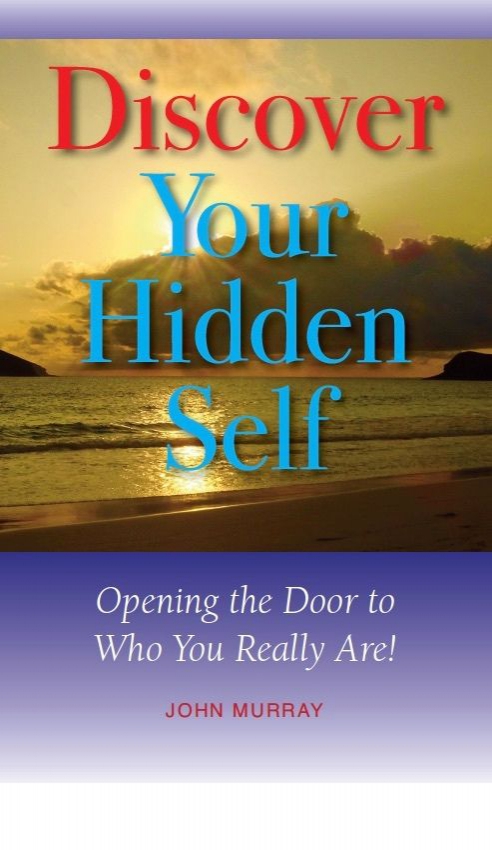 Featured Book: Discover Your Hidden Self – Opening the door to who you really are!
Author: John Murray
Publisher: Pagemaster Publishing.
Genre: Self-help – Christian.
Series or stand alone: Stand alone.
Target age: Open
IT IS MY PLEASURE TO WELCOME AUTHOR JOHN MURRAY TO THE OVER 50 WRITER. JOHN SHARES HIS OBSERVATIONS OF OUR UPSIDE DOWN WORLD.
JOHN IS OFFERING A GIVEAWAY! SIMPLY LEAVE A COMMENT BELOW TO ENTER THE DRAWING FOR A PRIINT COPY OF DISCOVER YOUR HIDDEN SELF.
WHY IS OUR WORLD SO UPSIDE DOWN?
by
John Murray
Why is our world in such a mess? Choose any continent and you would almost certainly find unrest and protests against various aspects of society, including governmental authority and corruption. Military threats and conflicts are all too common. Few countries are exempt from explosive and troubling situations. The coronavirus pandemic has not helped. There is a general atmosphere of discontentment. People are unhappy with their lot and many of them with reason.
Countries in the Middle East have been decimated by terrorist activity, Syria and Afghanistan being high on the list. The killings go on, both with suicide bombings and targeted attacks by the Taliban. This ugly situation has displaced millions of people, many of whom have had to flee their own country.
Through no fault of their own, they have been driven out by tanks, bombs, the threat of death, and starvation. Some of them had to leave dead family members behind unburied. Most have escaped with nothing more than the clothes in which they were dressed. Now they are forced totally to rely upon the goodness of others to feed and care for them.
Thousands upon thousands of people from North Africa and other countries further east have risked crossing the Mediterranean, using inadequate boats to get to Europe as a safe haven from the ravages of war, persecution, and economic deprivation. Huge numbers of them have died making the crossing. Desperate people do desperate things.
We cannot help but be moved by the suffering of refugees. Having had experience working firsthand in areas of the world where refugees were prevalent, I came to realize something of the emotional upheaval and turmoil when a family is forced to leave their home, perhaps with only ten minutes' notice. What do you take? What do you leave? Most left everything because their lives, and those of their families, were more precious than any possessions.
All this is a sad diatribe of man's inhumanity to man. The death of one person is a tragedy. The death of hundreds is deplorable, and of thousands is inexcusable. I believe the problem lies deep within the collective human heart. It will not be until we recognize our insatiable greed, and hunger for power and domination, that things will begin to change.
How comforting to realize that God is sovereign and his plans for the world and the church will not be thwarted. We may wonder and think perhaps he has lost control but that is not true. He has given man free will but regardless, his purposes will be fulfilled.
Climate change also appears to be taking its toll. We read of constant storms and floods in some areas of the world, while drought is bringing devastating hunger in other places. Hence people are starving in Africa when there really is enough food to go around. The problem lies in its distribution. It is not unknown for food to be destroyed rather than sell it below market price for the less fortunate. How unjust can that be?
We see problems within the justice system where often you find an imbalance between crime and punishment. How is it we see one country give a young man a one-year sentence for murder, and even that sentence reduced by time waiting for the trial? Then in another country a man gets 21 years in prison for killing 79 people. That was the maximum under their law. On the other side of the issue, one young man is sentenced to 15 years' hard labor for stealing a poster. We seem to live in an age of injustice, where the suffering of the innocent is overlooked, or worse, ignored.
Did you know that God has something to say about this issue? Proverbs says that "Acquitting the guilty and condemning the innocent—the Lord detests them both." Injustice is an abomination to God.
What can we do about the turmoil around us? Regrettably, we can do very little in practical terms to eliminate drought and starvation. We can do nothing about the military conflicts around the world. Even the problems in the justice system are virtually out of our reach. We can pray and hope that our national and international leadership will have wisdom and discernment in applying practical and humane solutions to the problems our society is encountering.
But as individuals we can make a difference. We can look for opportunities that allow us to express our love and concern on a one-to-one basis. We can seek out those who are hurting emotionally or economically, maybe from the pandemic. Thousands of refugees from overseas are also being resettled in the West. We can seek to help those who have been reduced to owning nothing more than the clothes on their backs. We can all give out of our abundance. We can find a mission or charitable organization which is helping to alleviate the suffering. Your small investment will produce large dividends.
Years ago, when I worked for a mission bringing aid to the poor, someone actually said to me, "Why do you bother, there is so much poverty, so much starvation, and there are so many refugees! Surely your efforts make very little impact." My answer was, "People suffer one at a time and we can help them one at a time."
Back Cover Blurb for Discover Your Hidden Self:
Providing hope, purpose and encouragement, Discover Your Hidden Self will help you rise above adversity and increase your self-confidence as you discover your uniqueness and significance. The book will give you a new perspective on yourself as it lifts your spirit. If you want to enjoy the deep inner blessings of life – a sense of peace, joy and contentment – then this book is for you!
What people are saying…
"Discover Your Hidden Self is a delightful book – easy to read, but thought provoking and life changing if put into practice……. I highly recommend you read this book and share it with others you know who are struggling with challenges in their lives. – Ruth l. Snyder, Author, Creativity & Book Coach.
"John Murray challenges you to look deep within yourself – to understand who you are in light of the life you have lived……….Discover Your Hidden Self is a conversation with a friend who encourages you to recognize your potential, to seize the positive side of life, to step outside yourself and serve others, and to be content with being your ordinary self…. – David Daniels, Fellowship Baptist Pastor (Retired), Freelance Book Reviewer.
"…….Discover Your Hidden Self reads effortlessly, yet chapter by chapter the content invites honesty, self-examination, ownership, self-help, and reliance on God……this author enables readers to have compassion, to be an encouragement and an agent for change in others. – Dr. Ron Unruh, Author, Artist and Advocate.
"I enjoyed and was impressed in reading Discover Your Hidden Self. It is an extremely well written book. John Murray describes life in an interesting, convincing, simplified and understandable way. Its message comes through clearly….. " – Bill Vander Zalm, Former Mayor of Surrey, B.C., and Former Premier of the Province of British Columbia, Canada.
Purchase links:
Amazon link rxe.me/CQVDV6
DON'T FORGET TO LEAVE A COMMENT TO BE PLACED IN THE DRAWING TO WIN A PRINT COPY OF (NAME OF DISCOVER YOUR HIDDEN SELF BETWEEN NOW AND TUESDAY, MARCH 22ND AT MIDNIGHT MDT.
BY LEAVING A COMMENT, YOU GRANT PERMISSION FOR YOUR EMAIL TO BE REVEALED TO THE AUTHOR IF YOU ARE THE WINNER TO FACILITATE RECEIPT OF YOUR BOOK.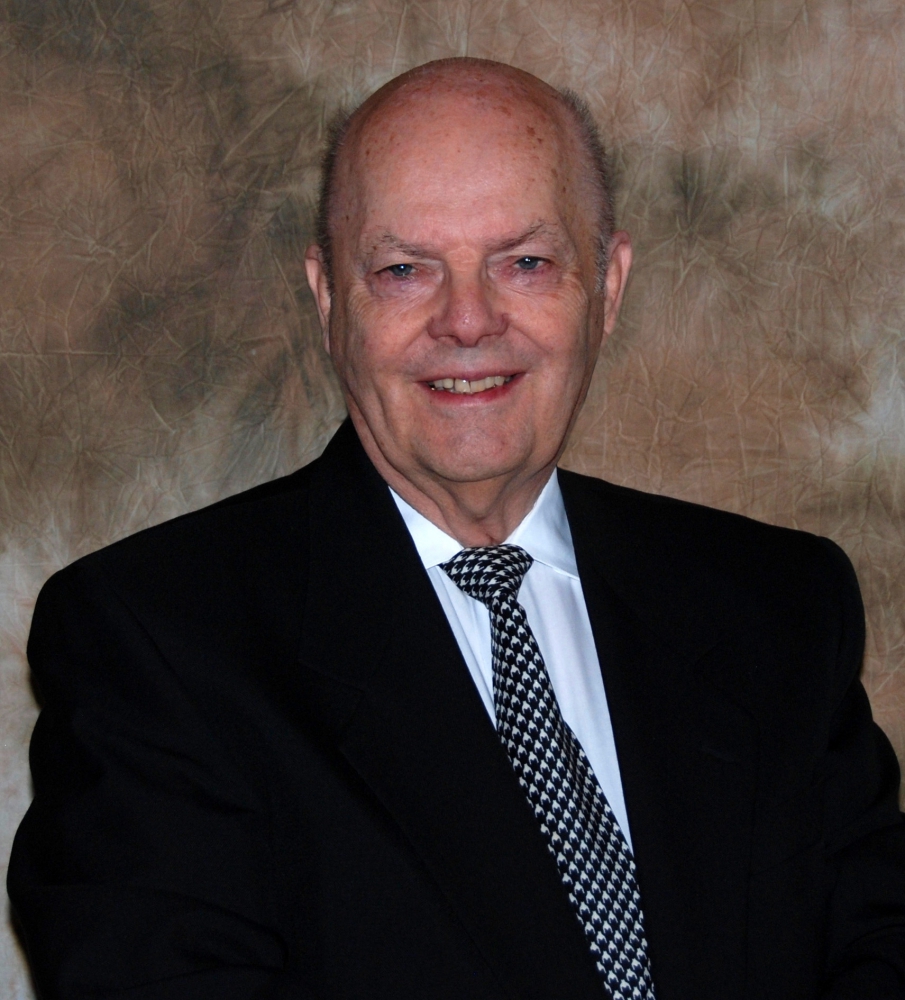 John Murray was educated in England and Canada. His life experience has been in business, journalism, the church and overseas mission. He is retired and lives in White Rock, on the west coast of Canada.
SUBSCRIBE TO PATTI'S BLOGS HERE