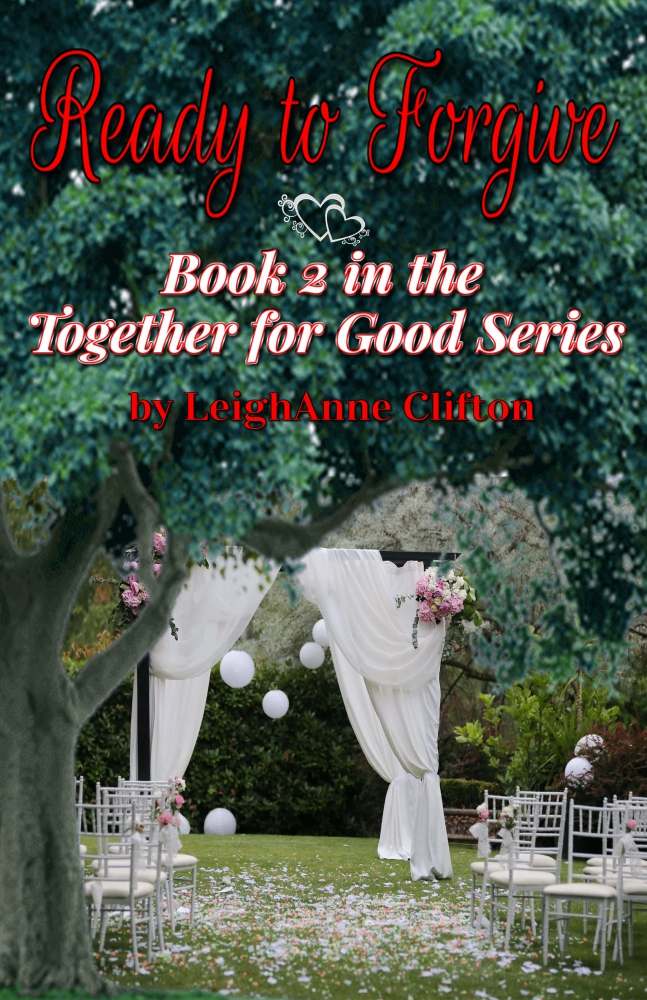 FEATURED BOOK: Ready to Forgive
AUTHOR: LeighAnne Clifton
PUBLISHER: PenIt! Publications
GENRE: Christian Romance
SERIES OR STAND ALONE: Series (2nd in the Together for Good Series)
TARGET AGE: 25-55
IT IS MY PLEASURE TO WELCOME AUTHOR LEIGHANN CLIFTON TO THE OVER 50 WRITER. LEIGHANNE SHARES THE IMPORTANCE OF FORGIVENSS.
LEIGHANN IS OFFERING A GIVEAWAY! SIMPLY LEAVE A COMMENT BELOW TO ENTER THE DRAWING FOR A SIGNED PRINT COPY OF READY TO FORGIVE.
THE GOD OF FORGIVENESS
by
LeighAnne Clifton
An Absurd Chapter
Who would've thought?
That's exactly what I was asking God during my prayer time a few days ago. Because I never thought I'd be telling people about my second novel while I wrap up the first draft of the third. It's an absurd chapter (please excuse the writing pun, but it simply fit too well not to use it!) of my life. I was an engineer for many years (happily retired now!). A wife and mom. A Sunday school teacher. But being an author after the age of 50 was never in my plans.
But our God delights in the absurd, doesn't He?
And sometimes He asks us to do things we, in our limited understanding, consider absurd. Or even impossible. Or that we simply do not want to do. Let me give you an example.
Ever Been Wronged?
Has anyone ever done you wrong? You know, like they borrowed money and never paid you back? Or they stole the love of your life? Or they physically or emotionally injured you and showed no remorse?
I'd be willing to say the answer for everyone is a resounding "YES!" We've all been hurt by someone. And some hurts are deeper, more painful, longer lasting than others. The thing about being wronged by someone that's so difficult to grasp is that God doesn't just ask us to forgive that person… He expects it!
Be kind to one another, tenderhearted, forgiving one another,
as God in Christ forgave you.
Ephesians 4:32
If your spouse takes the last cookie, that might not be so hard to forgive. But, what about the drunk driver who took your best friend away from you?
Here's where we simply can't think like God. He's holy and perfect. But, once we accept His Son – the perfect sacrifice for ALL sin – we're able to not only have our own sins forgiven, we're also able to allow God's unfathomable capacity for forgiveness to flow through us.
The Destruction of Unforgiveness
When we hold onto the hurt someone has inflicted on us and allow that anger to simmer, those feelings become toxic. The problem is, the toxicity has absolutely no effect on the one who committed the transgression. WE feel the weight of the hate and bitterness and anger, which drip like acid into our peace and happiness, corroding them away.
I recently wrote about forgiveness in another way in my book Ready to Forgive, the second book in the Together for Good series. Here's how one of the characters explains it:
When we don't or won't or can't forgive someone who's wronged us, no matter how bad the offense, it's like we're hanging onto the stirrup of a carousel horse. We're always going around and around, up and down, holding onto that hate and bitterness.
The carousel horse doesn't know, or even care, we're down there, getting dragged through the gravel, bounced on the platform, made dizzy from all the spinning around. But as soon as we release that stirrup, we fall away from the source of the dragging and bouncing and dizziness. The source of the pain. Wounds still need to heal, but we're free to walk away. You see, it's my choice to release it. I need to do that.
For folks struggling to experience the freedom that comes from not only being forgiven, but also from forgiving others, I encourage you to talk to a trusted pastor or Christian counselor. Do it for you. Do it for the ones around you who love you. Do it because God calls you to do it. And know this, I'll be praying for every person who reads this post that, if they need help in this area, God sends the very person they need into their life.
The God of Forgiveness as Our Example
I'll leave you with the most beautiful, complete, inexplicable illustration of forgiveness that's chronicled in the Bible. Over the course of several days, Jesus was betrayed by a dear friend, arrested under false charges, subjected to multiple sham legal proceedings, called horrific names, made to endure a beating that would kill most people, and nailed to a cross to die. As he hung there dying, He cried out to God, begging forgiveness for the ones who put Him there.
My friend, that's you and me. We put Him there. Our sin is why He came to live a sinless life and die a sinner's death and rise as only God could do! Think about that the next time you struggle with forgiveness. May it give you the strength to let go!
Blurb for Ready to Forgive
Alex and Chad are getting married!
Well, that is, they will be if Alex can shake off the hurts from her past. She takes Terry with her to Woodvale to finally forgive her step-father and to introduce Terry to his dad. When Chad learns about their travel plans, he questions whether their relationship can withstand her pain.
Alex has a proposal of her own when she returns: get married! In less than two months! How can they organize a proper celebration in that amount of time? With help from a whole bunch of friends, of course.
An ex-girlfriend, more secrets, and some wedding day bombshells all conspire to wreck the couple's plans. Can Alex and Chad prevail over the past and embark on a lifetime of happiness?
Amazon buy link: http://ow.ly/5Ypw30shfew
DON'T FORGET TO LEAVE A COMMENT TO BE PLACED IN THE DRAWING TO WIN A SIGNED PRINT COPY OF READY TO FORGIVE BETWEEN NOW AND SUATURDAY, APRIL 23RD AT MIDNIGHT MST.
BY LEAVING A COMMENT, YOU GRANT PERMISSION FOR YOUR EMAIL TO BE REVEALED TO THE AUTHOR IF YOU ARE THE WINNER TO FACILITATE RECEIPT OF YOUR BOOK.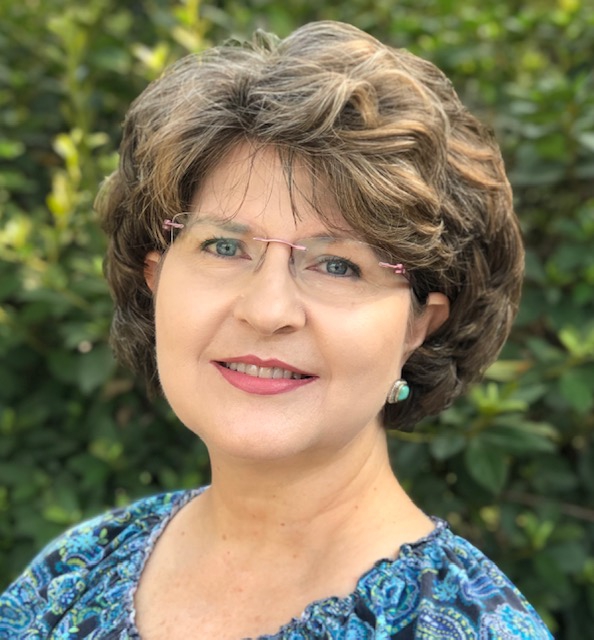 LeighAnne Clifton and her husband Bill call South Carolina home. After meeting while both earning their degrees in chemical engineering at the University of South Carolina, they married and settled in Aiken. Both recently retired and are pursuing some of the things they've been putting off for some time (like yard work, home improvement projects, and travel). They have two grown children, a son-in-law, and a pair of spoiled cats. They currently serve in their church on Sunday mornings teaching third graders.
Ready to Forgive is the second in the Together for Good series, and it follows the characters readers grew to love in All Your Heart. The third book in the series, What We Don't See, should release in 2023.
LeighAnne loves to upcycle old junk into beautiful, one-of-a-kind pieces. She shares her thoughts on Christian living, DIY projects, and the latest book news on her blog: https://alive-leighjourney.com
SUBSCRIBE TO PATTI'S BLOGS HERE