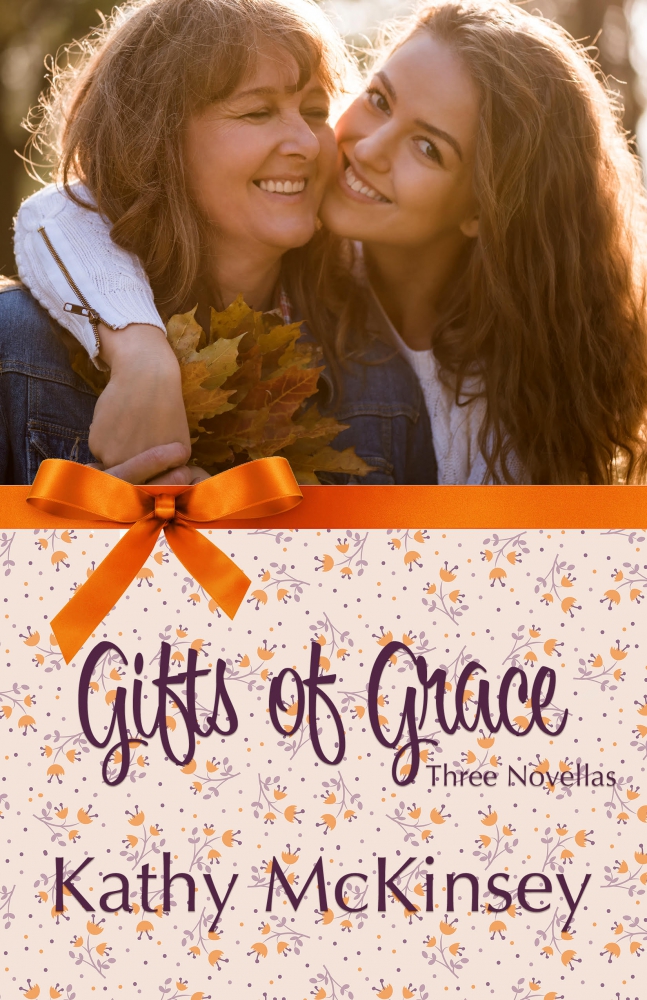 FEATURED BOOK: Gifts of Grace
AUTHOR: Kathy McKinsey
PUBLISHER: Scrhvenings Press
GENRE: Women's Fiction
SERIES OR STAND ALONE: Stand Alone, a collection of novellas
TARGET AGE: Women over 20
IT IS MY PLEASURE TO WELCOME AUTHOR KATHY MCKINSEY TO THE OVER 50 WRITER. KATHY TELLS US ABOUT HER UNIQUE EDITING SKILLS.
KATHY IS OFFERING A GIVEAWAY! SIMPLY LEAVE A COMMENT BELOW TO ENTER THE DRAWING FOR AN EBOOK COPY OF GIFTS OF GRACE
A LISTENING EDITOR
by
Kathy McKinsey
I am a fervent believer that listening is an excellent tool for editing, if not the best tool.
My first publisher, Kathy Cretsinger of Mantle Rock Publishing, asked all her authors to read their books aloud as a final edit before publishing.
Since I am visually impaired, I use a screen reading program to read what's on my computer to me with audible speech.
I also read braille, which I believe is similar to print reading for accessing a document. I've done braille proofreading, which I compare to editing print. I believe it's easier to let things slip by when reading like this than with doing it audibly.
I edit and proofread for other writers by listening to the screen reading program read a document to me line by line. I can read a word at a time or a character at a time if I hear something I need to check out for more detail.
I have the program read some punctuation out loud to me, but I have grown to recognize the effect of periods, commas, and question marks, which are a few of the marks I do not have it speak to me. I can hear when a punctuation mark has been left out, when a comma has been used instead of a period or the other way around.
I catch added or missing letters, words, or punctuation. It grates at my ears when words have been repeated too close together. If the spelling of a name is changed in two places in a document, the different sound catches my notice.
Here are a few examples of things which I've caught by hearing, which I believe might slide by if reading print.
We're instead of were
her instead of here
to instead of too
missing or unnecessary s at the end of a word
missing or accidental ed at end of word
reversed words, such as "new one" instead of "one new"
Laugher/laughter; brusheded/brushed.
Often, I find he'd rather than he's or she'd rather than she's. The S and D are right next to each other on the keyboard and so easy to hit accidentally. And they're all correctly spelled words.
I am amazed how, after having listened to verbal text for so long, I have gotten used to the sound of the voice, and I'm able to imagine the tone and expression of the text.
Blurb for Gifts of Grace:
Three novellas. Three women search with hungry hearts, and God shows them surprising answers.
Tammy needs a new goal to fill her empty nest, and she needs to find forgiveness for her heart.
Mourning the loss of her baby, Judy flees to the home she abandoned twelve years ago. The family farm. Is something new waiting for her at this old home?
Iola, who is blind, struggles to prove herself as a professional and to be the mother her sixteen-year-old daughter needs during a rough time.
Watch as God opens doors these women would never expect.
Amazon buy link for Gifts of Grace: http://ow.ly/RvEF30sk517
DON'T FORGET TO LEAVE A COMMENT TO BE PLACED IN THE DRAWING TO WIN AN EBOOK COPY OF GIFTS OF GRACE BETWEEN NOW AND SUNDAY, MAY 29TH AT MIDNIGHT MDT.
BY LEAVING A COMMENT, YOU GRANT PERMISSION FOR YOUR EMAIL TO BE REVEALED TO THE AUTHOR IF YOU ARE THE WINNER TO FACILITATE RECEIPT OF YOUR BOOK.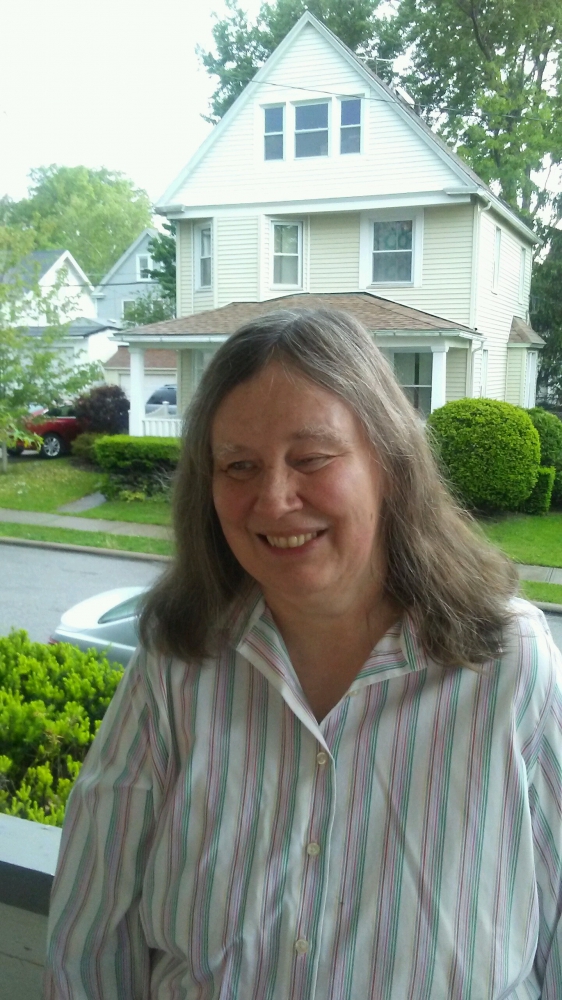 Kathy McKinsey grew up on a pig farm in Missouri, and although she's lived in cities for 40-something years, she still considers herself a farm girl.
She's been married to Murray for 34 years, and they have five adult children.
Kathy had two careers before writing—stay-at-home-Mom and rehabilitation teacher for the blind.
She lives in Lakewood, Ohio with her husband and one of their children. Besides writing, she enjoys activities with her church, editing for other writers, braille transcribing, crocheting, knitting, and playing with their rambunctious cat.
Website www.kathymckinsey.com
Facebook www.facebook.com/kathy.brinkmann.mckinsey
Twitter www.twitter.com/kathymckinsey
Kathy is also the author of:
All My Tears http://ow.ly/FYpG30sk51p
Millie's Christmas: http://ow.ly/Ay1H30sbW2G
SUBSCRIBE TO PATTI'S BLOGS HERE